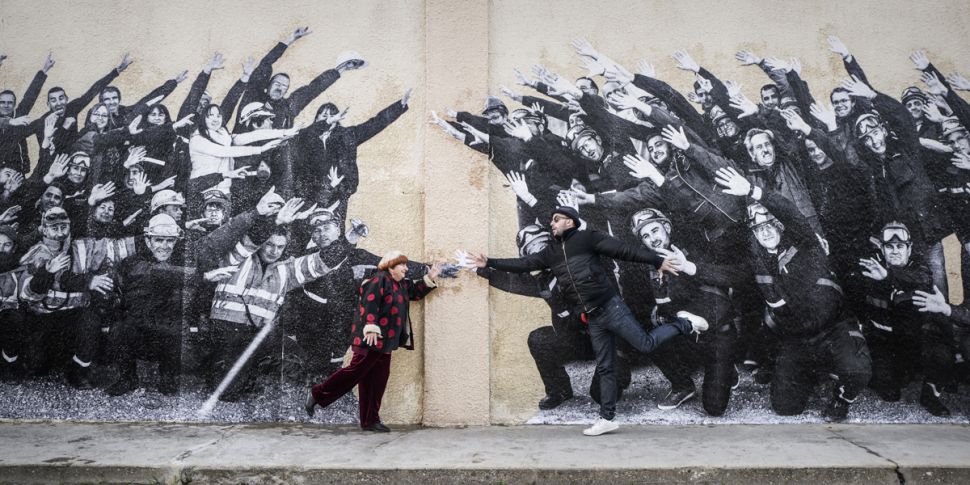 If one thing can be said about film festivals it's that attending one is a daunting prospect. Always too many options, never enough time. Is it possible to see five films a day for three straight weeks? Probably not without damaging your eyes or at least your social life. And what makes the New York Film Festival—now staggering into its 55th year, running September 28 through October 15—even more overwhelming is that it exists somewhat outside the festival ecosystem: it doesn't have the international glamour of Cannes, the sunny vibes of Venice, or the chilly buzz of Toronto and Sundance. It resides somewhere in the middle, a greatest hits, you can say, of the international film world. What that means ultimately is that there are few options that are not worth seeing.
But, again—time. Choices have to be made. Of course, there are a smattering of star-driven premieres. This year's shindig opens with the Richard Linklater-directed anti-war road movie Last Flag Flying, will host Todd Haynes's enchanting Wonderstruck as its centerpiece, and close it all out with Woody Allen's Wonder Wheel, starring Kate Winslet. But you probably know about those films, and will certainly hear more about them over the coming months. Digging deeper into the lineup, below are a few things worth checking out that might fly under-the-radar.
Lady Bird
Greta Gerwig's directorial debut looks promising: a semi-autobiographical coming-of-age story about a teenager (Saoirse Ronan) who is struggling to break out of her West Coast suburban doldrums in the shadow of her suspicious, domineering mother (Laurie Metcalf). Based on Gerwig's previous screenwriting collaborations with Noah Baumbach (Frances Ha, Mistress America) and lots of word-of-mouth following the film's premiere at the Telluride festival last month, Lady Bird appears to be a stronger contender than it's early indie-darling marketing seems to imply. 
Western
Valeska Grisebach's Western, which arrives in New York after premiering in the Un Certain Regard section at the Cannes Film Festival, is a low-key masterpiece of simmering tension. Meinhard (Meinhard Neumann)—whose Rodin-sculpture face will stick with you long after the movie is finished—is the newest member of a German construction crew that is building a water facility outside a small village in Bulgaria. His reserved demeanor clashes with the macho bravado of the group's leader, the leather-vested Vincent (Reinhardt Wetrek). Updating the genre conventions that the film's title suggests, Grisebach has crafted a quiet but sharp portrait of the aggressive hidden-hand of colonialism.
Faces Places
At first, the premise of Faces Places seems like a gimmick. The annoyingly upbeat street artist J.R. meets the legendary filmmaker Agnes Varda and invites her on a series of trips to create large-scale works of art. Traveling in a van that resembles a giant camera, the two—along with a small crew—visit different villages, talk to the people, take their portraits, and paste them on walls around town. But what emerges organically is a playful, and sometimes sad, meditation on aging and the impermanent nature of art. A definite crowd-pleaser, the film just won the People's Choice Documentary Award at the Toronto Film Festival, and Varda was recently announced as one of the recipients of an Honorary Oscar.
Boom For Real: The Late Teenage Years of Jean-Michel Basquiat
Can anything else be said about Jean-Michel Basquiat? Don't be so quick to dismiss this documentary, which focuses on the early years of the shape-shifting artist and his milieu. Directed by Sara Driver, who herself was floating around downtown New York during the same period and brings her personal experience to the project, the documentary looks to offer a more nuanced portrait of Basquiat and the intersections of graffiti and the art world.
Trouble No More
Few periods of Bob Dylan's career are more debated among fans than his Born Again period. Trouble No More, directed by Jennifer Lebeau, features footage, once considered lost, from Dylan's 1979-1980 tour, when he was playing electrified and emotional spiritual songs and delivering sermons from the stage with a surprising religious zeal. These moments from the concert are interspersed with original sermons written by the writer Luc Sante and performed by the actor Michael Shannon, and are connected to a slew of unreleased material from this period that Dylan is releasing in November.
Craig Hubert is a former editor at Artinfo.com. He has written for publications such as T: The New York Times Style Magazine, The Atlantic, Interview Magazine, and others. He lives in New York City.