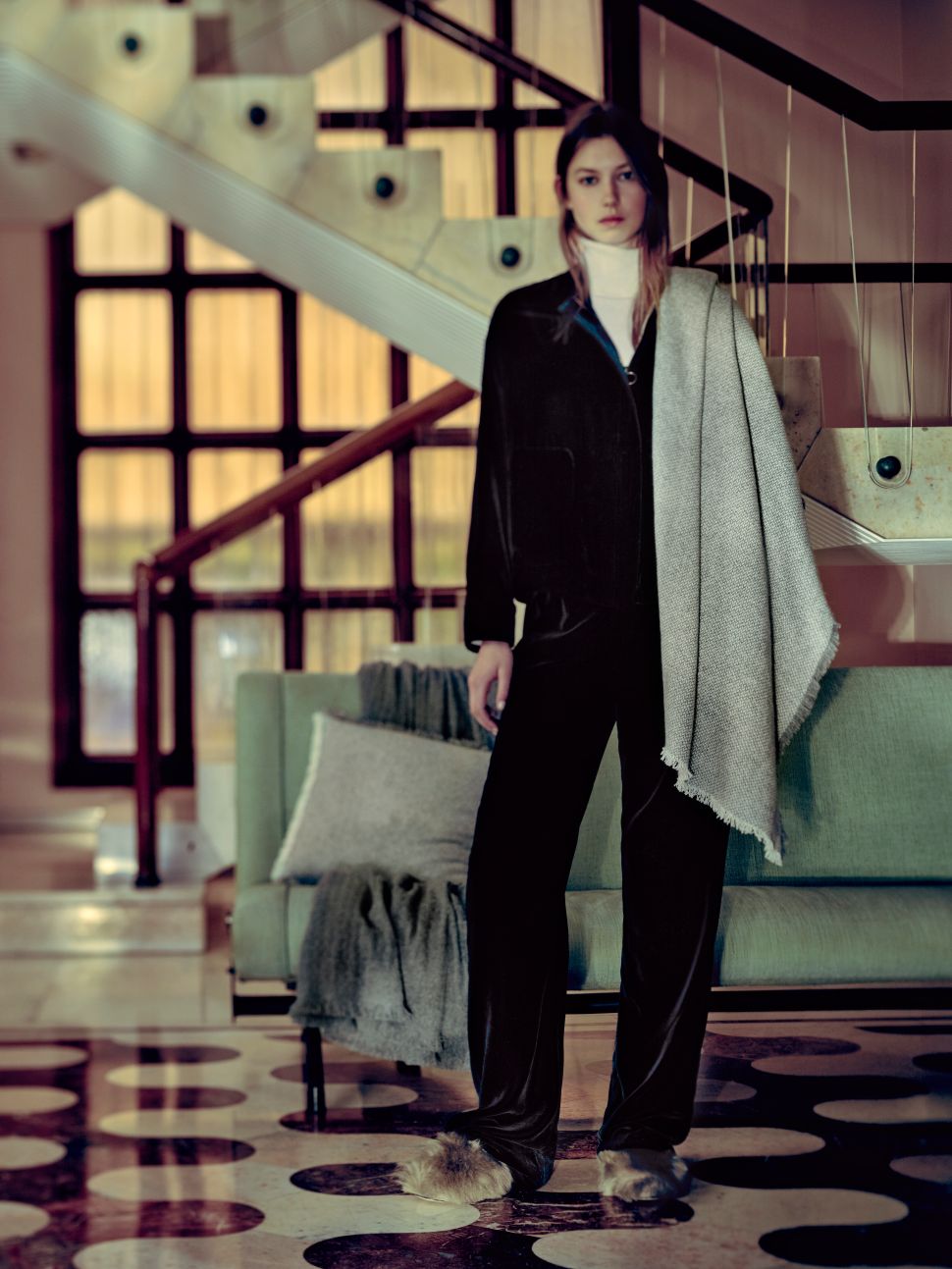 It seems as if high fashion designers aren't content with just dressing their customers from head-to-toe—now they've found a way to get into the homes of their loyal supporters. And beyond just the walk-in closet. Take, for example, Raf Simons, who has been designing a textile range for Kvadrat for quite a few years now, or Bottega Veneta, who has supersized their signature woven leather techniques to outfit desks and chairs. There's also the slew of hand painted fridges and countertop appliances that Dolce & Gabbana released in partnership with SMEG, the rather strangely sculptural pieces of furniture that perfectly align with Rick Owens' aesthetic and, of course, the very sleek and pricey wares coming from both Armani Casa and Fendi Casa.
So it comes as little surprise that even Agnona has gotten in on the home goods race, providing customers with even more of their incredibly soft cashmere creations. The thoroughly Italian brand is using the highly sought-after material to create throw blankets and pillows, the ideal items to put a finishing touch on the modern home.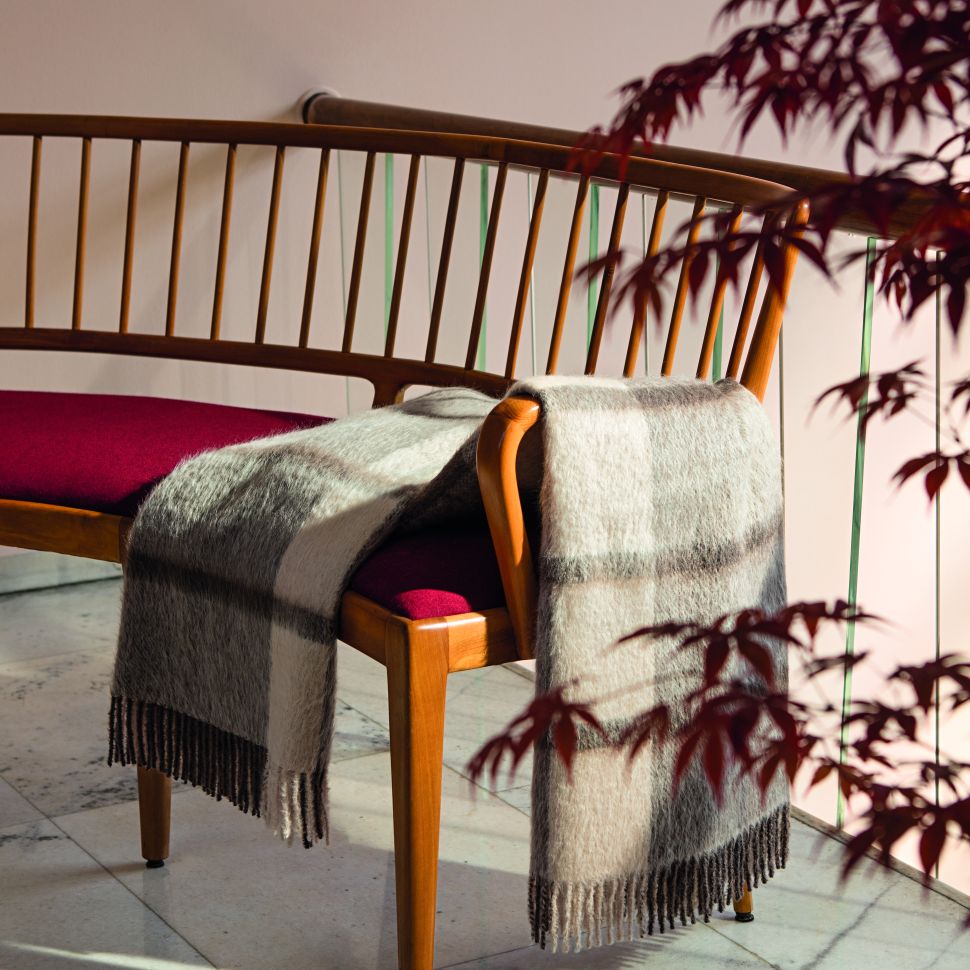 The Agnona brand, which has been around since the mid 1950s, has become synonymous for using only the richest and most sumptuous fabrics. In fact, long before it was the Italian go-to for quietly luxurious knit dresses and sweaters, the brand's sole purpose was supplying fabric to top brands including Dior, Balenciaga, Yves Saint Laurent and Valentino. As you might expect, the Agnona archives are ripe with retro plaids, sleek dégradés and quite a few camel hues. And that's where the brand's creative director, Simon Holloway, starts creating these super extravagant home pieces.
"Whoever was designing those textiles in the '60s, '70s or '80s had impeccable taste. Luckily, we can use that as reference points for when we're doing blankets. What I like about that is that it's very much our own world—and not coming from some traditional England blanket that we're reworking," he explained. There is also some crossover between Holloway's ready-to-wear collections and the home designs, the latter of which are released twice a year. For example, a metallic knit wool dress in grey was interpreted into a grey alpaca check blanket, but the two are not obviously cut from the same cloth—pun intended.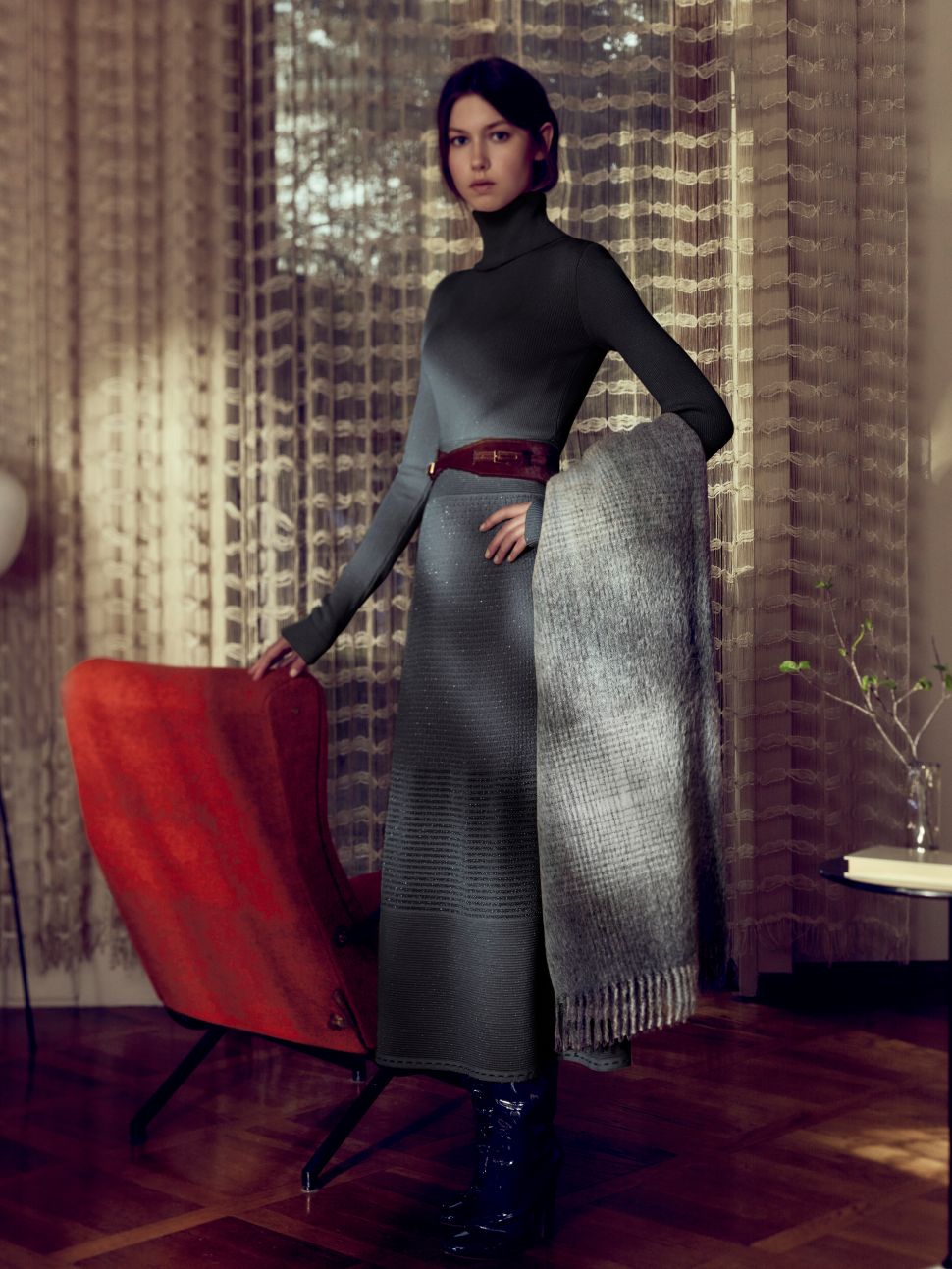 The blankets, which retail between $1,350 and $2,995, are certainly crafted with the utmost thought.
"The whole design part of it is relatively simple, because a blanket is a blanket. But the placement of the checks has to be prototyped, so that we get the right synching and the right leather trim. We are quite meticulous because these are things that need to last for a long, long time," said Holloway. This isn't his first go at the home décor rodeo, though. Agnona has collaborated with Giorgetti on a range of furniture, which saw the brand's textiles adorning an armchair and receiving its own special corner in Harrods.
Holloway personally keeps an alpaca blanket of his own design on his couch in London, but assured the Observer that his designs are worthy of accessorizing a home in any city, ranging from Moscow to Aspen and yes, definitely Milan. "I think it's a universal luxurious thing to do. I don't think you can [name] one particular country. But I will say, Italians take dressing the bed very seriously," Holloway noted.
As you might assume, plenty of fashionable Agnona customers have chosen to wear their blankets outside of their living room, as a rather cozy fashion statement.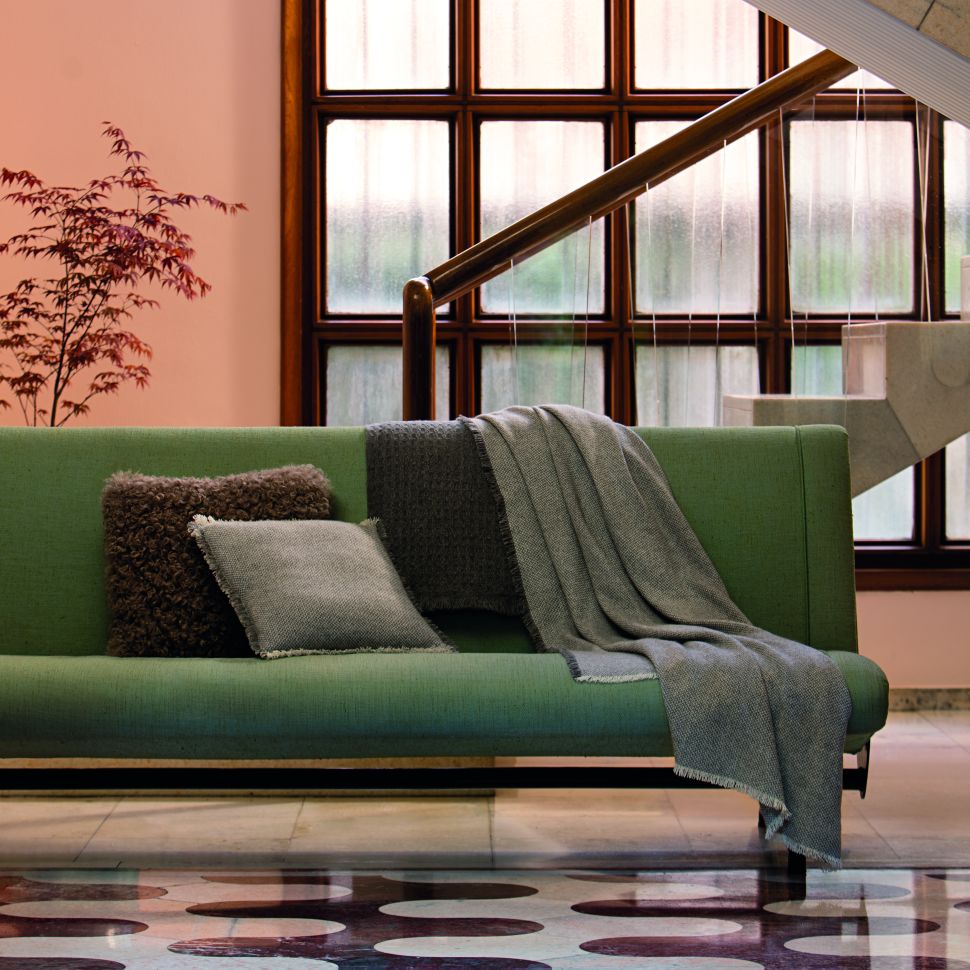 "People are wearing blankets, like a massive oversized scarf!" Holloway noted. And he's taken that sartorial detail into consideration, making it even easier for his customers to keep cozy, warm and covered in the finest cashmere possible: "We also take some of the alpaca blankets and turn them into capes. They're very, very simple and they're cut into relevant proportion for the body." When paired with the brand's cashmere sweatpants, it just might be the chicest way to look comfortable this winter.