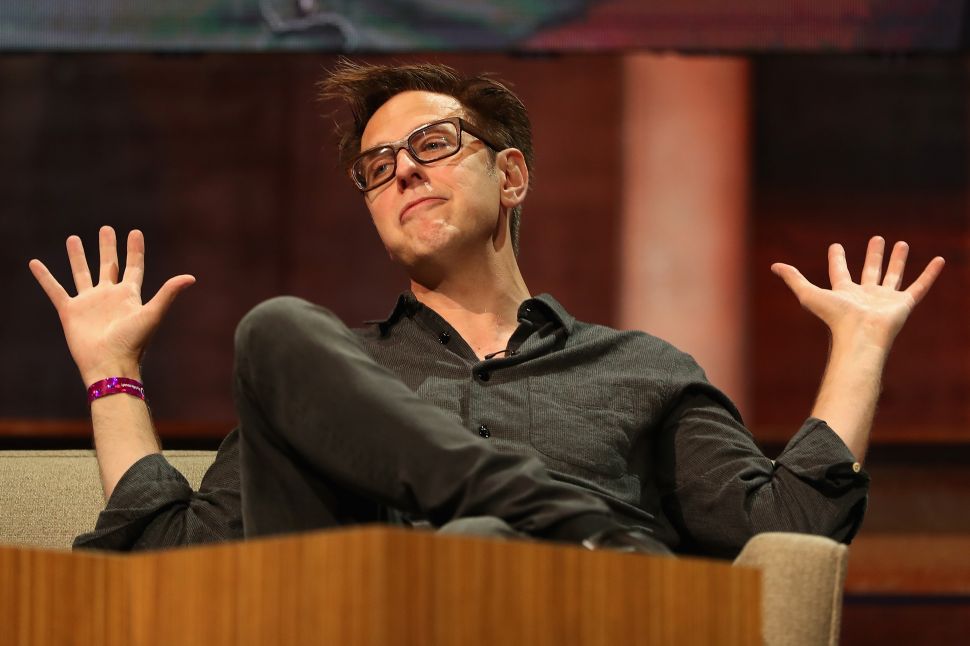 A few weeks ago it was reported that Guardians of the Galaxy writer/director James Gunn was developing a TV reboot of Starsky and Hutch. Now we know that the project has be obtained by Amazon as the tech giant continues to build out its original content.
According to TheWrap, Amazon has given the project a script order and will pick it up straight-to-series if they like what they see. Gunn will write the script with his brother Brian Gunn and cousin Mark Gunn. Original Films' Neal Moritz and Pavun Shetty will serve as executive producers while Amazon Studios and Sony Pictures Television Studios co-produce.
Gunn took to Facebook to confirm the news and express his excitement over the project as he was a big fan of the original series growing up.
[protected-iframe id="a4a0cf30da38aaf05d58e60d1756ea7b-35584880-125099115″ info="https://www.facebook.com/plugins/post.php?href=https%3A%2F%2Fwww.facebook.com%2Fjgunn%2Fposts%2F10154528829176157&width=500″ width="500″ height="284″ frameborder="0″ style="border: none; overflow: hidden;" scrolling="no"]
"When I was a kid, Starsky & Hutch was the first 'adult' show I ever saw, and I fell in love," Gunn wrote. "It instilled in me a lifelong love of gritty street shows, of killer 70's threads, and muscle cars. So when Neal – the producer of the Fast and Furious franchise – asked me if I wanted to be a part of an all new Starsky and Hutch on TV, I was instantly intrigued."
Starsky and Hutch originally aired for four seasons from 1975 to 1979 and starred David Soul and Paul Michael. A 2004 film adaptation starring Owen Wilson and Ben Stiller earned $170 million worldwide, per Box Office Mojo.