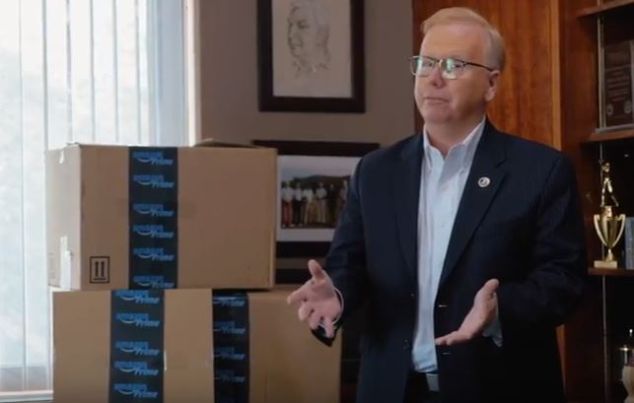 The competition among big and small cities to be the site of Amazon's second North American headquarters, which would employ over 50,000 people, is getting fierce.
In the most recent development, New York City Mayor Bill de Blasio announced today that the city has received more than two dozen proposals for possible locations. These sites represent over 50 million square feet of commercial space across 23 different neighborhoods in all five boroughs.
"There's no question New York City will make a powerful case to bring these jobs here," de Blasio said in a statement.
Amazon announced its intention to expand from its Seattle home base earlier this month. Its long list of requirements for a second headquarters includes:
A location in a metropolitan area with more than one million residents
A diverse population and recreational opportunities
A site that could provide at least 500,000 square feet of commercial space by 2019 and up to 8,000,000 square feet by 2027.
On-site access to mass transit
A commute of 45 minutes or less to an international airport
Distance of no more than two miles from a major highway
Strong fiber optic internet connections and cell phone coverage
Amazon is also pledging over $5 billion in capital investments to the new headquarters over its first 15-17 years in existence.
What might hurt New York City is that Amazon already has a presence in the five boroughs, including corporate offices, a distribution and fulfillment center and retail space. The company is also opening a Manhattan office and a warehouse on Staten Island, which will create over 4,000 jobs altogether.
There's also a lot of competition—dozens of cities are competing to become part of the Amazon family. And they're using plenty of gimmicks to make their case: business leaders in Tucson mailed a cactus to Amazon CEO Jeff Bezos (which he donated) and students at Philadelphia's Wharton School of Business are pitching the city to Amazon as a fall semester assignment.
Smaller cities like Frisco, TX and Danbury, CT are also wooing Amazon with slick videos touting their diversity and rich talent pools, among other factors. Many of these clips end with the city's mayor asking Alexa, "What's the best place for Amazon's new headquarters?" Of course, the digital voice assistant names the city in the video.
According to The New York Times, the Denver/Boulder area is the best location to meet Amazon's needs, because it marries a large pool of tech talent with an affordable lifestyle. Google, Twitter and IBM also have offices in the area.
Will Bezos agree with this assessment? We'll find out once the submission window closes on October 19.