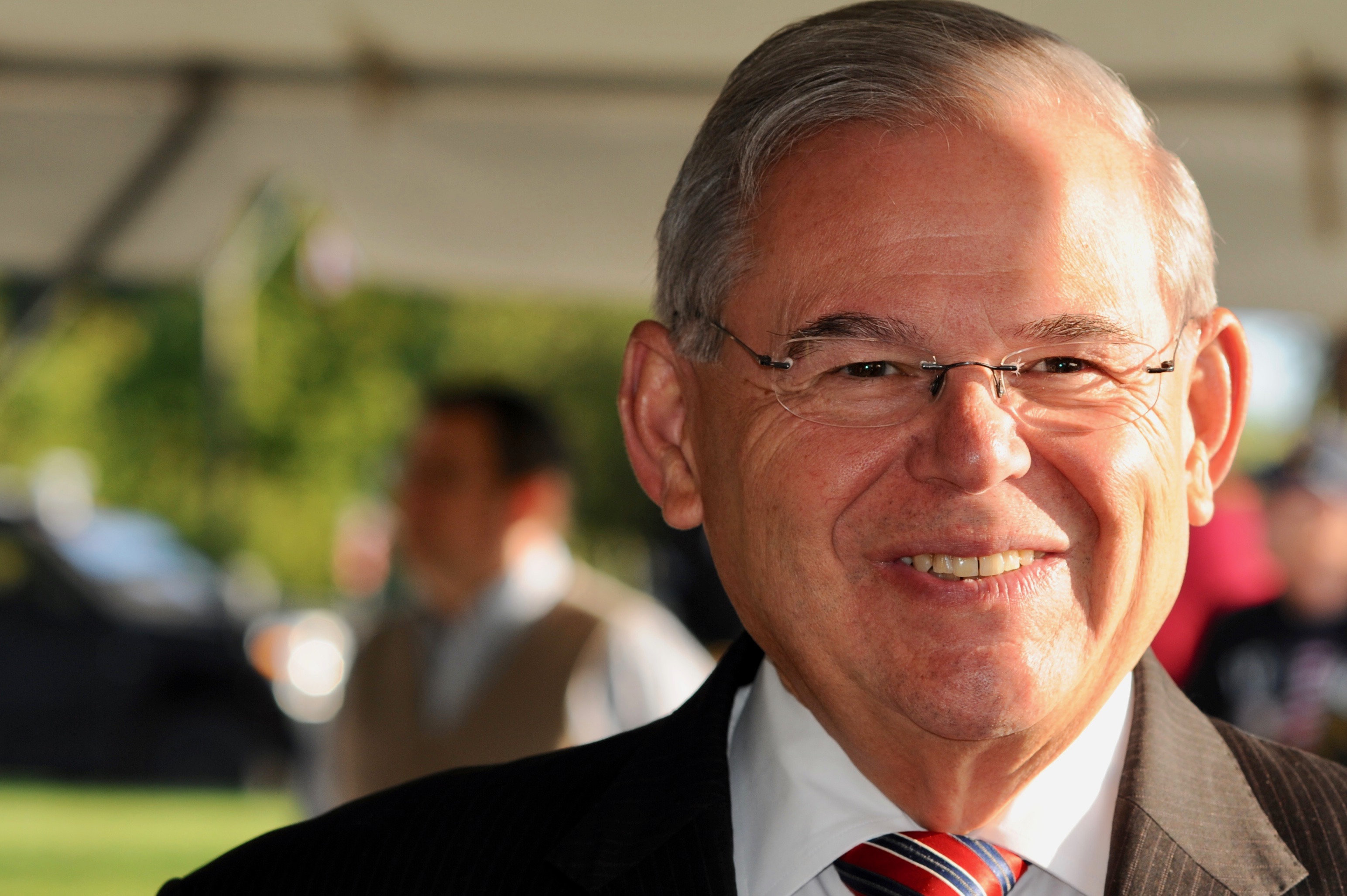 The defense of U.S. Sen. Bob Menendez (D-NJ)  hinges on his attorneys' assertion that he and co-defendant Salomon Melgen were close friends and that exchanges of gifts and favors between the two stemmed from that friendship, not a long-standing corrupt transactional agreement.
During witness testimony on Wednesday, however, prosecutors tried to poke holes in the friendship as they questioned Robert Nylund, Melgen's pilot from 2008 to 2010.
Earlier in the trial, Menendez's attorneys presented a copy of a book written by Menendez given as a gift to Melgen. Menendez incribed the front cover to his "hermano"– "brother" in Spanish. But on Wednesday, Nylund said that Melgen would sometimes also refer to him as "hermano" despite the professional nature of their relationship.
"Sometimes, in a joking manner, he would call me 'hermano' as a term of endearment," Nylund said.
During cross-examination, Menendez attorney Abbe Lowell cited seven instances where Nylund had previously met with prosecutors and FBI agents about the case. Lowell asked if government officials had ever before questioned Nylund about Melgen's use of "hermano." Nylund said that "this morning was the first time" the word had come up during his interactions with officials.
The pilot also recalled 16 instances of flying Menendez on Melgen's private jet, a figure that the defense noted included round-trips and multiple layovers on four total trips.
Jeffrey Wardenaar, whose company Liberty Jet charters private flights, also testified on Wednesday. Wardenaar said that Melgen paid over $8,000 to send his empty private jet from Florida to New Jersey to pick up Menendez and then continue on to the Dominican Republican, where Melgen owns a home. According to Wardenaar, he was never told to conceal Menendez's name from any company records.
The first witness of the day was FBI agent Alan Mohl. When Lowell questioned him, he asked about "law enforcement sources" that were cited in the press throughout the course of the investigation, noting that there was potential bias from the FBI in the case. Judge William Walls did not allow Lowell to pursue the line of questioning.
Wyn Hornbuckle, the Deputy Director of the Justice Department's office of public affairs, emailed reporters following the exchange with 2015 court documents regarding the leaks and noting that the issue was "litigated in 2015 and rejected by the court."
While the defense is pushing the friendship angle, prosecutors allege that trips on the jet and $1,500 per night hotel rooms in Paris, France constitute bribery. They allege that Menendez would take special initiative to lobby for Melgen's interests –including pressing foreign officials to grant visas for Melgen's foreign girlfriends and a taking initiative on a Medicare billing issue Melgen was facing.