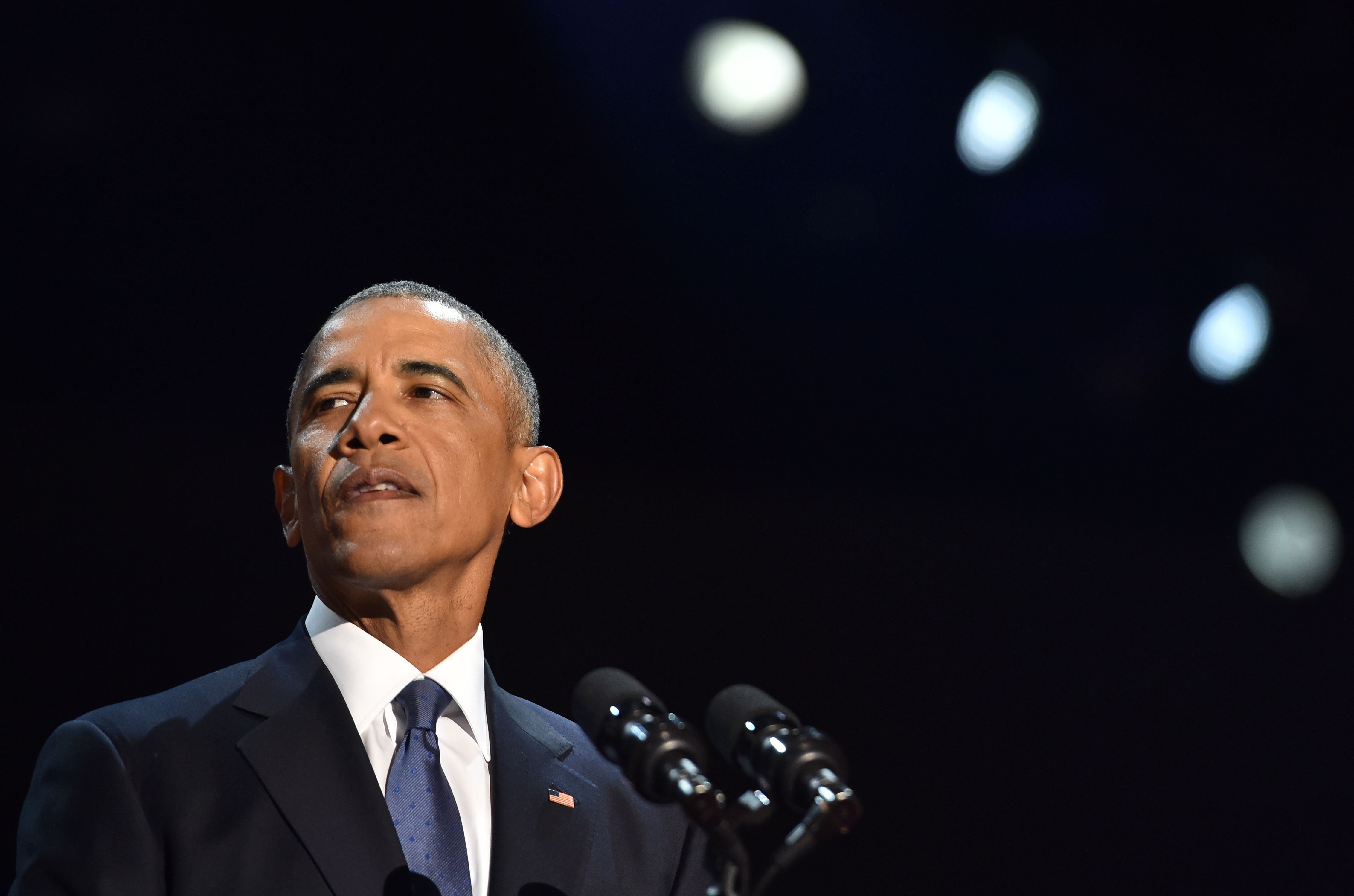 While President Donald Trump should not end DACA, the blame for the suffering he will cause if he does belongs entirely to former President Barack Obama.  By wrongly resorting to his executive power to enact immigration policy, Obama left the Dreamers on shaky legal ground and discouraged Congress from pursing a legislative solution.
In reliance on Obama's executive order, more than 800,000 young immigrants enrolled in DACA.  Their trust in the federal government, and in Obama, is what will get them deported now — not Trump.
Deferred Action under Obama Administration
The Obama Administration initially sought to overhaul the U.S. immigration system through legislation. The DREAM Act, which failed to overcome Republican filibusters in 2007 and 2011, would have created a path towards citizenship for certain illegal immigrants.
Frustrated by the defeat in Congress, Obama turned to executive orders. In 2012, the secretary of Homeland Security announced that a new immigration policy under which certain people who came to the United States as children and satisfied several key guidelines may request consideration of deferred action from deportation and become eligible to apply for work authorization. To be eligible for Deferred Action for Childhood Arrivals (DACA), immigrants had to be younger than 31 on June 15, 2012, must have come to the U.S. when they were younger than 16, must have lived in the U.S. since 2007, were in or had graduated from school or were honorably discharged veterans, and hadn't committed any serious crimes.
As part of Obama's 2014 executive orders on immigration, the deferred action program was expanded to certain aliens who have lived in the U.S. for five years and either came here as children or already have children who are U.S. citizens or permanent residents. The new policy, known as DAPA (Deferred Action for Parents of Americans), sparked a flurry of lawsuits. Last June, a divided U.S. Supreme Court ultimately upheld the lower court's injunction, which halted DAPA's implementation.
President Trump Ends DACA
This summer, Texas Attorney General Ken Paxton informed the Justice Department that he also planned to file a legal challenge to DACA if the Trump Administration did not address its legality by Sept. 5, 2017. "Courts blocked DAPA and expanded DACA from going into effect, holding that the executive branch does not have the unilateral power to confer lawful presence and work authorization on unlawfully present aliens simply because the Executive chooses not to remove them," Paxton maintained.
In response, Attorney General Jeff Sessions announced that the Trump Administration was rescinding the DACA program. He characterized the DACA as an "unconstitutional exercise of authority by the executive branch." He is right.
Exceeding the Reach of Executive Power
The power of the President is established under the U.S. Constitution. Article II, section 1 provides: "The executive power shall be vested in a president of the United States of America." Article II, section 3 further states that, "The President shall take care that the laws be faithfully executed…" Given that neither provision expressly authorizes the president to "go it alone," executive orders push the power of the presidency. Obama, as a law professor, knew that. His callousness placed thousands of Dreamers in jeopardy and may have set a modern "Trail of Tears" in motion.
In the 1800s, President Andrew Jackson orchestrated the forced removal of thousands of Native Americans from their lands. He ushered the Indian Removal Act of 1830 through Congress, despite widespread concerns regarding the Indian sovereignty over their ancestral homelands. In being forced to relocate to "Indian Territory," thousands of Cherokees lost their lives as they traveled from Georgia to Oklahoma.
In Worcester v. Georgia, 31 U.S. 515 (1832), the Supreme Court ruled against forced relocation of Indian Tribes by the State of Georgia. As Chief Justice John Marshall explained, "The several Indian nations were distinct political communities having territorial boundaries within which their authority is exclusive, and having rights to all land within those boundaries, which is not only acknowledged, but guaranteed by the United States." However, Jackson was undeterred, and sent troops to evict the Cherokees. He is reported to have said: "John Marshall has made his decision; now let him enforce it."
Obama took a similar approach to immigration. He put policies in motion that he knew were susceptible to legal scrutiny. However, he likely assumed that the program would not be challenged once immigrants had begun to rely on it. If it was, it wouldn't be on his watch.
In the end, Trump may be the one who ultimately saves the Dreamers by establishing a legally enforceable policy that allows them to stay in this country. According to the Trump Administration, the president is actively working with congressional leadership in the Senate to reach a compromise, something Obama could never do.
Donald Scarinci is a managing partner at Lyndhurst, NJ-based law firm Scarinci Hollenbeck. He is also the editor of the Constitutional Law Reporter and Government and Law blogs.