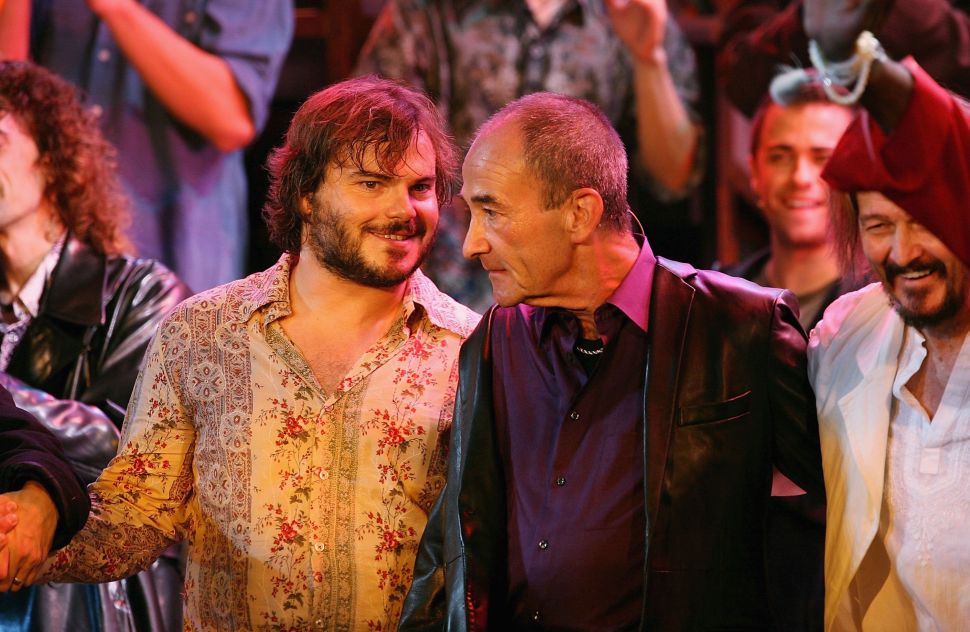 Barry Dennen, who appeared in the original cast of Jesus Christ Superstar, passed away on Tuesday. He was 79.
According to TheWrap, Dennen passed away in hospice after suffering a brain injury from a fall in June.
Dennen was best known as Pontius Pilate in the original recording and 1973 film of Jesus Christ Superstar. The actor also helped Barbara Streisand transition from cabaret singer to international superstar as they carried on a relationship. Here's what James Gavin, a well-known historian of New York's cabaret scene, told Deadline:
"I first reached out to Barry Dennen in 1988 in the course of researching my first book, Intimate Nights: The Golden Age of New York Cabaret. Barry had been referred to me as the man behind the young Barbra Streisand as well as a player in the Greenwich Village cabaret scene of the early '60s – the Duplex, the Showplace, the youthful and naive let's-put-on-a-show nightclub revues that were popular then. He was sly and droll and had presence. I fully believe that Barry was crucial in the emergence of the Barbra of legend; that he urged her to do cabaret when her acting efforts seemed stymied; that he steered her toward the talent contest at the Lion, the gay Village bar, and put an act together for her; and that he helped her with repertoire (Barry loved 1920s and '30s songs and songbirds), attitude, and nightclub survival techniques and groomed her in all sorts of other ways."
Dennen first broke into showbusiness as a stage actor in 1968. In 1970, he would play Pontius Pilate, his biggest role. Dennen's long-spanning career also included minor roles in The Shining, Fiddler On The Roof and Titanic and voice roles in popular animation shows such as Batman: The Animated Series, DuckTales and Avatar: The Last Airbender.
Dennen was born in Chicago in February 1938 and he grew up in Los Angeles where his love of performing was born. He is survived by his two adopted sons Timothy and Barnaby and his brother, Lyle.