Beyoncé managed to sell her longtime apartment at One Beacon Court without anyone noticing. Scroll through to see inside.
Instagram
She's owned the apartment since 2005, and put it on the market in June for $9.95 million.
Corcoran
The three-bedroom apartment sold in just 11 days.
Corcoran
Jacques Grange selected all the interiors.
Corcoran
All of the bedrooms have en-suite baths.
Corcoran
The kitchen appliances are all professional grade.
Corcoran
Apparently, they didn't feel the need to show any furnished photos.
Corcoran
Beyoncé and Jay Z also own a penthouse in Tribeca.
Corcoran
It turns out Beyoncé isn't only scooping up multimillion-dollar homes—she also managed to sell an apartment she's owned for over a decade, in a deal that at first went unnoticed.
Beyoncé and Jay Z spent their summer in a $400,000 a month Malibu rental, and made some major additions to their real estate portfolio in the form of a $88 million home in Bel Air as well as a stunning Hamptons home they scooped up for $25.9 million.
But in late June, Beyoncé discreetly listed a three-bedroom, 3.5-bathroom condo at One Beacon Court, sticking a $9.95 million price tag on it. And because this is Beyoncé, she sold the abode in just 11 days—and at its exact asking price—per the New York Post. She originally purchased the condo back in 2005 for $5.09 million.
The 2,669-square-foot abode is on the 44th floor of 151 East 58th Street, and as spacious and sleek as this designer apartment is, it still doesn't compare in size to the two megamansions the duo just bought. But it's still very nice, especially the floor-to-ceiling windows that reach 11 feet.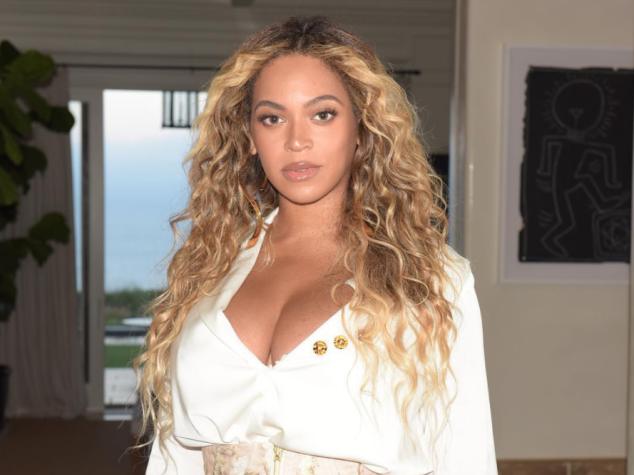 Parisian designer Jacques Grange selected all the interior finishes, according to the listing shared by Corcoran brokers Deborah Grubman, David Adler and Paul Albano, including the solid panel doors, contemporary step moldings, white oak wood floors and recessed lighting. Each of the three bedrooms is en-suite, and the master bathroom is equipped with a steam shower, separate bathtub and double sinks.
The eat-in kitchen is fitted with custom Poggenpohl cabinets, stone countertops, granite floors and stainless steel appliances.
Apparently, "the sale happened really quickly. They were hard to reach—there was so much going on," a source told the New York Post. In fact, Beyoncé and Jay Z didn't typically stay in this apartment—instead, they reside in their Tribeca penthouse, but kept this residence as a pied-à-terre of sorts for family members.
Perhaps the family just isn't as interested in the Midtown East building anymore. After all, Beyoncé's mother, Tina Knowles, parted ways with her own condo at One Beacon Court back in 2011, when she sold the apartment on the 42nd floor for $5.1 million.