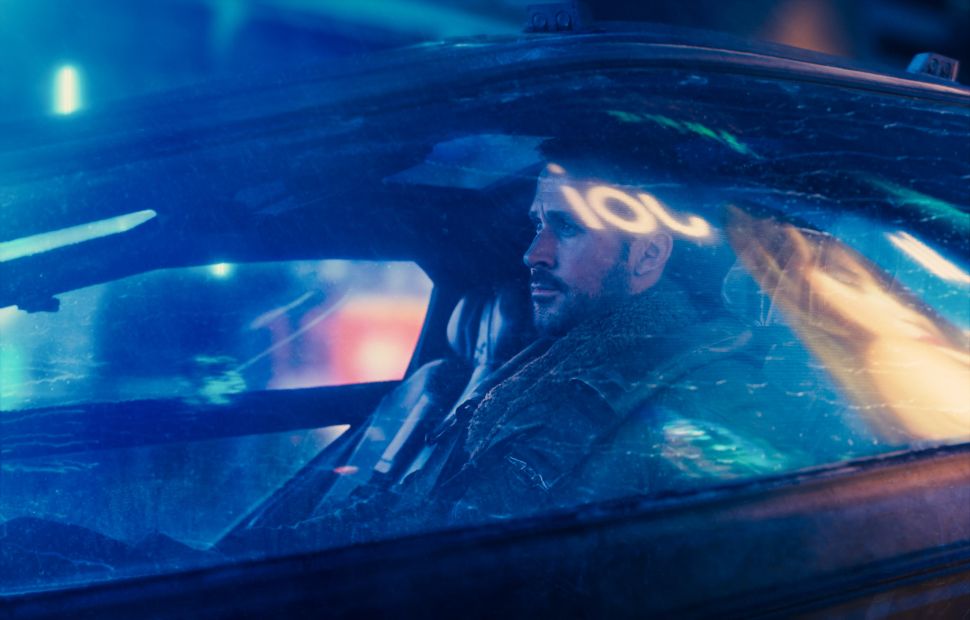 The fate of an entire production company rests in the hands of the upcoming Blade Runner 2049. Alcon Entertainment is known as a quality studio that consistently produces one-off smaller-scale hits. Past successes include: The Blind Side, Prisoners and P.S. I Love You. But the financial crisis of the 2010s put Alcon into a precarious position: go big or go home.
"If you don't have repetitive cash flow, which is a fancy way of saying being in the sequel business, you are going to be in trouble eventually," producer Andrew Kosove told THR.
So the powers that be at Alcon Entertainment decided to swing for the fences and after whiffing badly on the 2015 Point Break remake ($133 million worldwide off a $105 million budget), they're down to their last strike.
"This is a chips-in-the-center-of-the-table exercise," Kosove surmised. In order for Alcon to survive and keep making good movies, what kind of money does Blade Runner 2049 need to make?
The picture cost quite a bit at $150 million and insiders tell THR that it will need to gross at least $400 million worldwide to be considered a win. That's a huge chunk of change, especially for an R-rated sequel arriving 35 years after the first film flopped at the box office. Further complicating 2049's path to success is its October 6 release date. That Friday will mark the fourth straight weekend featuring an adult male-skewing wide release following American Assassin, Kingsman: The Golden Circle and American Made. Will audiences be burned out by that time? At first glance, we're skeptical the movie can reach the $400 million benchmark.
But 2049 does have a lot of good things going for it. First and foremost, the early buzz suggests this movie may very well be a masterpiece and the best of the year. Universally good reviews and strong word of mouth are crucial to box office prospects. The fact that it's a sequel to the 1982 Blade Runner also helps from a reputation standpoint as the original is widely considered today to be the greatest sci-fi film of all time. There's going to be a lot of cross-generational interest here.
The talent will draw audiences in as well. Ryan Gosling (fresh off the Oscar-winning La La Land) and original star Harrison Ford (coming off of Star Wars: The Force Awakens) are big leads in their own right. Director Denis Villeneuve is one of Hollywood's best filmmakers and is coming off the Oscar-nominated Arrival. Those are all heavy hitters.
For what it's worth: Box Office Pro, which specializes in long range forecasts, projected last month that 2049 would open to $44 million and end with a domestic total of $115 million. Considering the surprisingly leggy Arrival (4.1x multiplier), it's possible that the movie takes in a bit more domestically. Fingers crossed Blade Runner 2049 lives up to the hype and makes enough money to keep Alcon Entertainment in the business of making good movies.
"If it works, it transforms what we do," co-producer Broderick Johnson said.