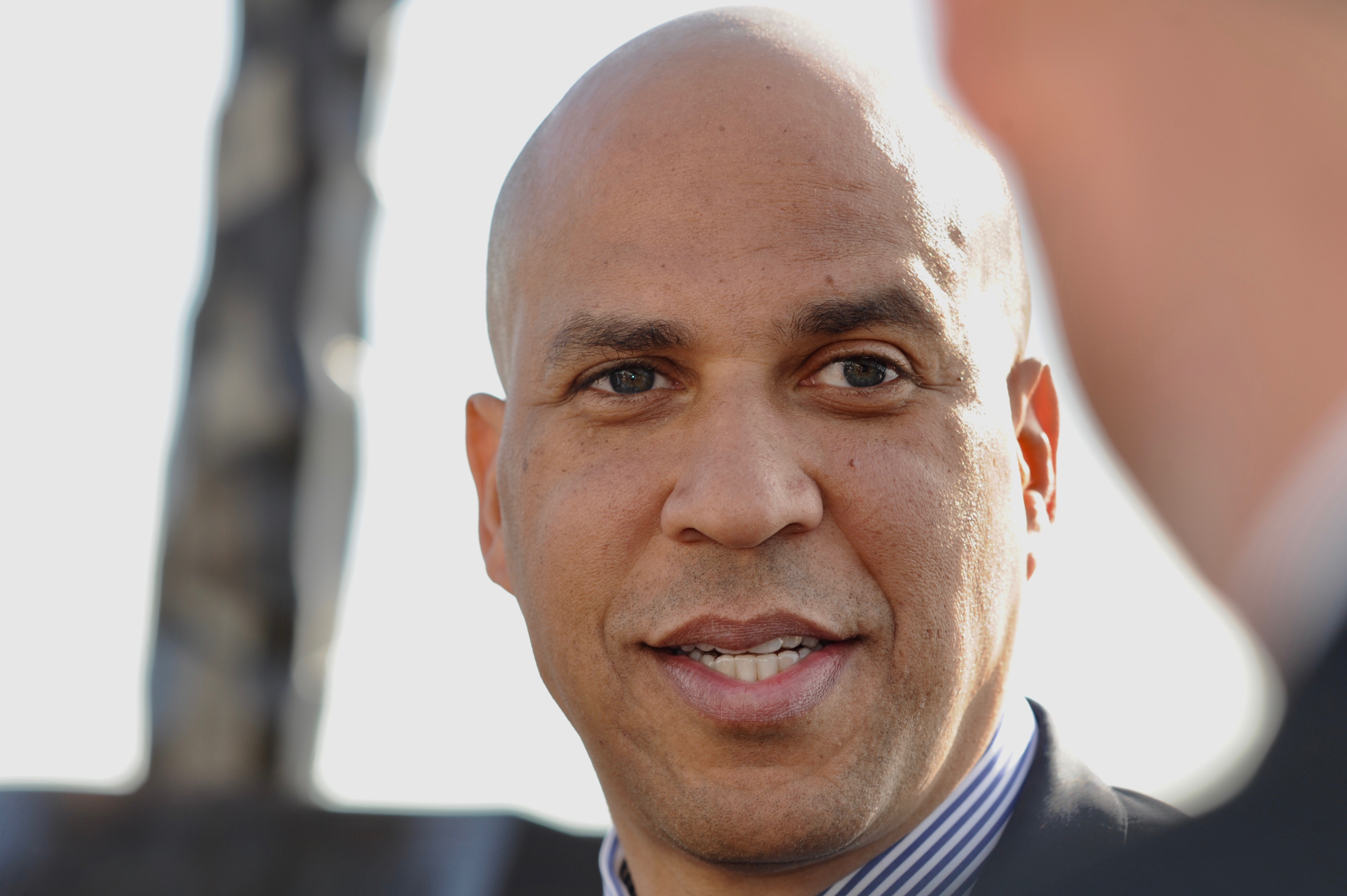 U.S. Sen. Cory Booker announced this week that he will sign on as a co-sponsor to a bill that would extend Medicare to all Americans, a move that will put him in the company of some of the most high-profile Democrats in the Senate: Sens. Bernie Sanders, Elizabeth Warren, and Kamala Harris.
The bill, which Sanders plans to introduce on Wednesday, comes just a few months after Republicans in Congress failed to repeal and replace the Affordable Care Act (Obamacare) despite campaign promises from President Donald Trump that an Obamacare replacement would be a top priority of his administration if elected. Sanders, who ran his own presidential primary campaign in 2016, also promised health care reform. Now, top Democrats like Booker have hitched their wagon to Sanders' revitalized push for single-payer health care.
"Health care should be an American right, not a mark of economic status out of reach to many just because they don't make enough money," Booker wrote in a Medium post on Monday. "That's why I support Medicare for All, and why I'll be cosponsoring legislation in the coming days — including Senator Bernie Sanders' Medicare for All Act and forthcoming legislation from my colleagues — that will save lives and move our country's health care system forward in this direction. It's the best way to ensure that every American finally has access to quality, affordable health care."
Like Sanders, Booker, Harris and Warren have all been floated as potential Trump challengers in the 2020 presidential race. However, according to Monmouth University pollster Patrick Murray, it may be too soon to draw a "direct line" between actions taken now in 2017 and a future presidential run.
"I think people love to talk about everything being about running for president," Murray said. "But when we talk about Cory Booker here, while he certainly hasn't ruled out running for president, I don't think this is the end game necessarily. I think, right now, he wants to be the rational and reasonable voice of the progressive wing of the Democratic party."
After former Secretary of State Hillary Clinton was selected as the Democratic nominee for president in 2016, many of the voters who had backed Sanders in the primary were skeptical of her progressive chops.
"There is no question that Cory Booker has been working to establish himself in the Senate, particularly in the progressive wing of the Party," Murray told Observer. "He is very much somebody who stands by his progressive principles and during his first few years in office, he showed he could work across the aisle. In the Trump era, he saw that there was an opportunity for someone to establish themselves as a progressive leader without necessarily being a firebrand like a Bernie Sanders or an Elizabeth Warren. I think he is trying to carve out that niche."
Last month, Booker announced that he would be sponsoring a bill to legalize marijuana across the U.S., something that he claims will dramatically alter the criminal justice landscape due to the reduction of low-level drug offenses and police manpower being dedicated to marijuana use.
"We believe that states should be moving in the same way to legalize marijuana, to end racial disparities in enforcement of marijuana laws and, frankly to end the disproportionate targeting of poor people," Booker said during his Marijuana Justice Act announcement on Facebook Live. "It is not enough just to say that marijuana is going to be legalized. Let's move forward. This has done serious damage to our communities. It has serious damage to American families."
Harris is currently working with Sen. Rand Paul (R-Ky) on a bail reform bill that will likely get significant support from progressive Democrats.