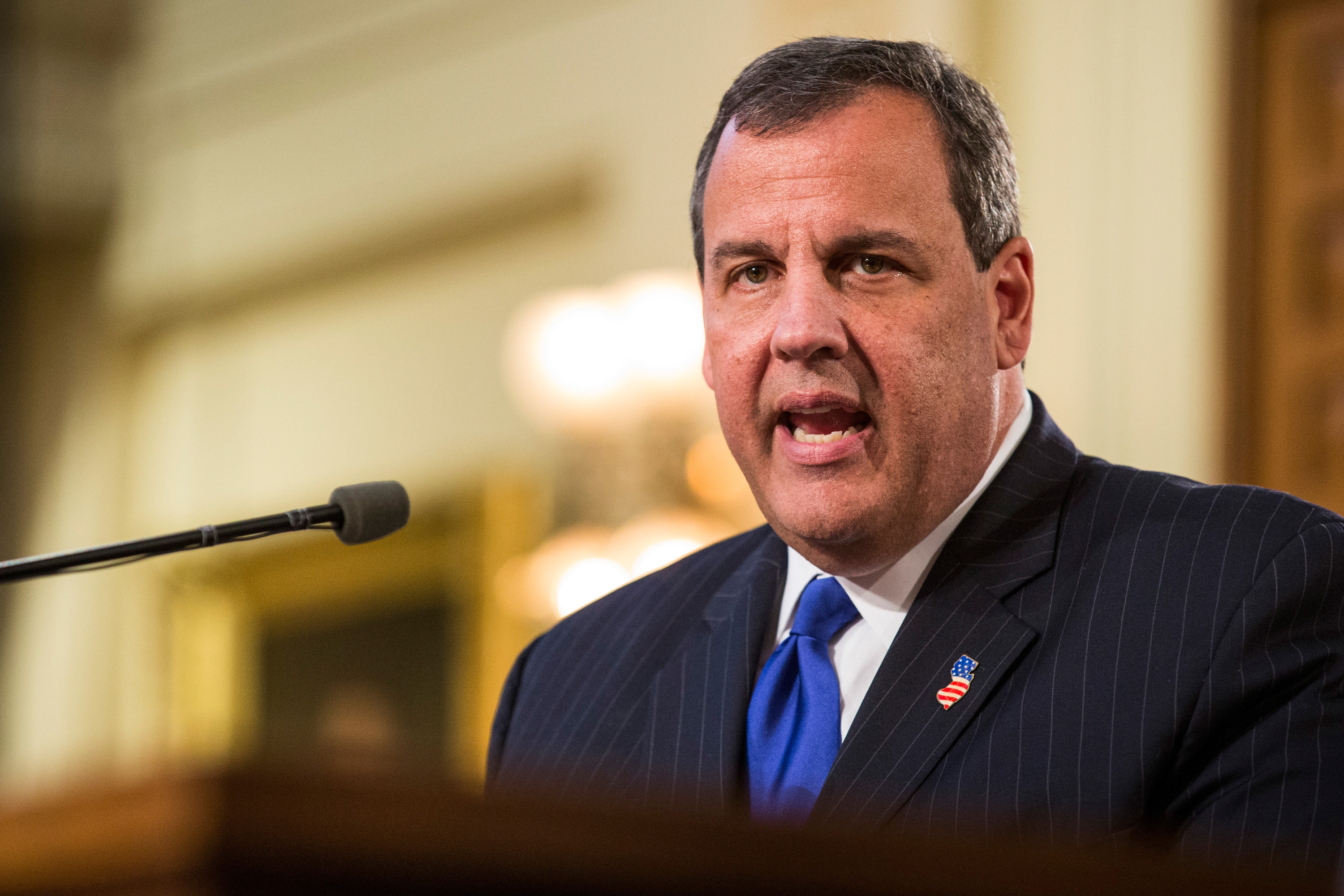 A bill allowing New Jersey to offer Amazon (AMZN) up to $5 billion in tax breaks if it brings a new headquarters to the state will be signed into law by mid-January, Gov. Chris Christie said Friday.
Christie said legislation to expand a tax subsidy program "will be done" before the end of his term, which expires on Jan. 16. He said he expected lawmakers to pass a bill even sooner than that, by mid-December.
"It's been agreed to by the four legislative leaders," Christie said at an unrelated news conference in Trenton. "So it seems to be there would be no impediment to getting that done during lame duck and getting that in place."
The bill would loosen restrictions on the Grow NJ program, carving out new exceptions for "transformational projects" such as the Amazon headquarters. The web giant could receive $10,000 for each job it created each year for a decade, a rate that could cost the state $5 billion over the life of the project if Amazon lives up to its promise to create up to 50,000 jobs wherever it goes.
States and cities are scrambling to attract Amazon, which recently announced it's looking for a second home. In addition to tens of thousands of jobs, the company promises to invest $5 billion in capital expenditures.
Applications to Amazon are due by Oct. 19, but Christie said lawmakers won't be back in the state house until after the Nov. 7 election. That's why he requested letters from four legislative leaders and the two major-party candidates for governor expressing support for the state's plan.
"So that if Amazon was given the assurance that all six people – the two who might be governor-elect and the four who are the legislative leaders during the lame duck period – all signed off on it, then they know it's going to get done," Christie said.
Christie said several times that Phil Murphy, the Democratic nominee for governor, endorsed the state's plan to offer the massive tax incentives to Amazon. But Murphy didn't address the tax breaks in his letter to the governor, saying only that he supported the state's "process" and "efforts" to attract Amazon. On Thursday, Murphy did not say whether he supports the bipartisan deal.
"Fortunately for us, this thing will all be adopted before any new governor comes in and once it's on the statues he can't stop it from happening," Christie said of Murphy.
Under the proposed bill, Amazon's HQ2 could be designated a "transformative project," making it eligible for larger incentives than currently offered. In addition to raising the cap on subsidies from $5,000 to $10,000 per job for those projects, the bill would allow Amazon to carry forward the tax credits for 50 years and sell up to $25 million to third parties per year for 20 years, so long as proceeds pay for supporting infrastructure.
The legislation would also remove restrictions on where Amazon could locate in the state (the Grow NJ program currently limits large tax break awards to Atlantic City, Camden, Trenton, Paterson and Passaic). The state would also give the web giant more flexible deadlines for creating jobs since the project would likely be built in several phases.
New Jersey has awarded more than $8 billion in economic subsidies since Christie took office in 2010. Critics have called the tax breaks a form of corporate welfare that has starved the state of much-needed revenue. New Jersey has the worst finances of any state in the nation, analysts say, and has had its credit downgraded 11 times under Christie due in large part to its revenue shortages.
But Christie said Friday that the state could afford a $5 billion tax giveaway because a preliminary analysis from the Economic Development Authority said the Amazon project could have a $9 billion economic benefit to the state.