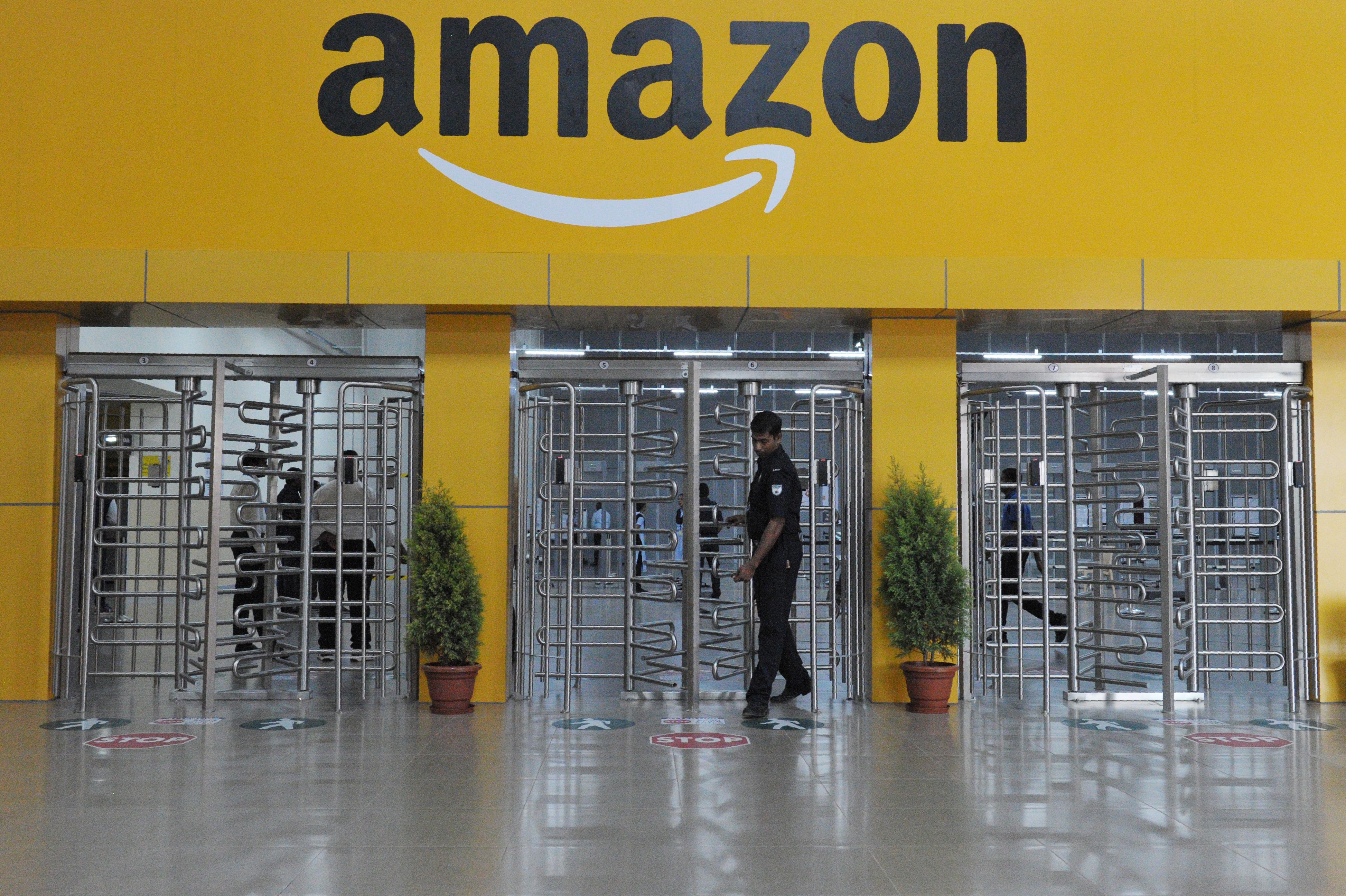 Gov. Chris Christie and legislative leaders will offer tax breaks worth $5 billion to Amazon if it builds its second headquarters in New Jersey, a plan that would expand a controversial subsidy program.
The Legislature's top Democrats and Republicans announced Wednesday that they back Christie's plan to loosen restrictions on the Grow NJ program, carving out new exceptions for "transformational projects" such as the Amazon headquarters. Under a proposed bill, Amazon could receive $10,000 for each job it created each year for a decade, a rate that could cost the state $5 billion over the life of the project if Amazon lives up to its promise to create up to 50,000 jobs wherever it goes, according to a letter to Christie from legislative leaders. New Jersey has awarded more than $8 billion in economic subsidies since Christie took office in 2010.
States and cities are scrambling to attract Amazon, which recently announced it's looking for a second home. The company promises to hire as many as 50,000 workers and invest $5 billion in capital expenditures. An Amazon headquarters could have a $9 billion economic benefit to the state, according to a letter Christie wrote Friday.
But critics have called the tax breaks a form of corporate welfare that has starved the state of much-needed revenue. New Jersey has the worst finances of any state in the nation, analysts say, and has had its credit downgraded 11 times under Christie due in large part to its revenue shortages.
Under the proposed bill, Amazon's HQ2 could be designated a "transformative project," making it eligible for larger incentives than currently offered. In addition to raising the cap on subsidies from $5,000 to $10,000 per job for those projects, the bill would allow Amazon to carry forward the tax credits for 50 years and sell up to $25 million to third parties per year for 20 years, so long as proceeds pay for supporting infrastructure.
The legislation would also remove restrictions on where Amazon could locate in the state (the Grow NJ program currently limits large tax break awards to Atlantic City, Camden, Trenton, Paterson and Passaic). The state would also give the web giant more flexible deadlines for creating jobs since the project would likely be built in several phases.
"We possess the assets that will allow Amazon to thrive with a skilled workforce, a quality transportation infrastructure, the best research universities in the country and a strategic location," said Senate President Steve Sweeney (D-Gloucester). "We will work together and with Amazon on a plan that serves the best interests of the people of New Jersey."
These proposals were first floated by Christie in a letter Friday to the major-party candidates for governor. Legislative leaders signed onto the ideas Wednesday and said luring Amazon would provide a shot in the arm to the state economy by employing tens of thousands of workers in a growing online industry. The letter to Christie was signed by Sweeney, Assembly Speaker Vincent Prieto (D-Hudson), Senate Minority Leader Tom Kean Jr. (R-Union) and Assembly Minority Leader Jon Bramnick (R-Union).
"Bringing permanent, good-paying jobs and significant economic development into New Jersey is a shared priority," Prieto said in a statement. "Amazon offers a rare opportunity to bring a major, growing corporation into our state that will employ thousands of our residents for decades to come and bring along countless tangential economic benefits. … We need to do all we can to make this possibility a reality."
"This is a proposal lawmakers on both sides of the aisle can come together on, show unity and help provide the shot in the arm our economy needs," Bramnick said.
New Jersey Policy Perspective, a left-leaning think tank, says the state's tax giveaways have limited its ability to invest in schools, transportation and other areas. In several cases, the incentives have not created but moved existing jobs from one part of the state to another.
"So-called 'incentives' are a stated factor in Amazon's decision-making, but they are just one of many," said NJPP President Gordon MacInnes. "If state economic-development officials focus narrowly on tax breaks, they will merely be repeating — and making worse — the mistakes New Jersey's political leaders have been making over and over since the recession hit."
The Amazon legislation has implications for this year's governor's race. Lt. Gov. Kim Guadagno, the Republican nominee for governor, was Christie's point person on economic development and backed the Grow NJ program. She wrote in a letter Tuesday that she "enthusiastically" supports the state's efforts to attract Amazon, though she didn't specifically address the details of the plan.
Phil Murphy, the Democratic nominee and front-runner in the race, has criticized the use of corporate tax breaks, describing the Economic Development Authority's incentives as an ineffective "blunt object" that has forced the state to spend substantially more on job creation and retention. His first television campaign commercial for the general election rips the Christie administration for giving "billions more in tax breaks for giant corporations."
Murphy praised the state's efforts to attract Amazon in a letter to Christie on Wednesday, expressing "strong support." But he didn't address the tax breaks that would be offered to Amazon.
Correction (Sept. 28): A previous version of this story said the Grow NJ program was limited to five municipalities. The program is statewide but large incentives are limited to five municipalities. The article also said Phil Murphy had endorsed Christie's plan. Murphy supports the state's efforts to lure Amazon but did not endorse the specific plan put forward by Christie and lawmakers.