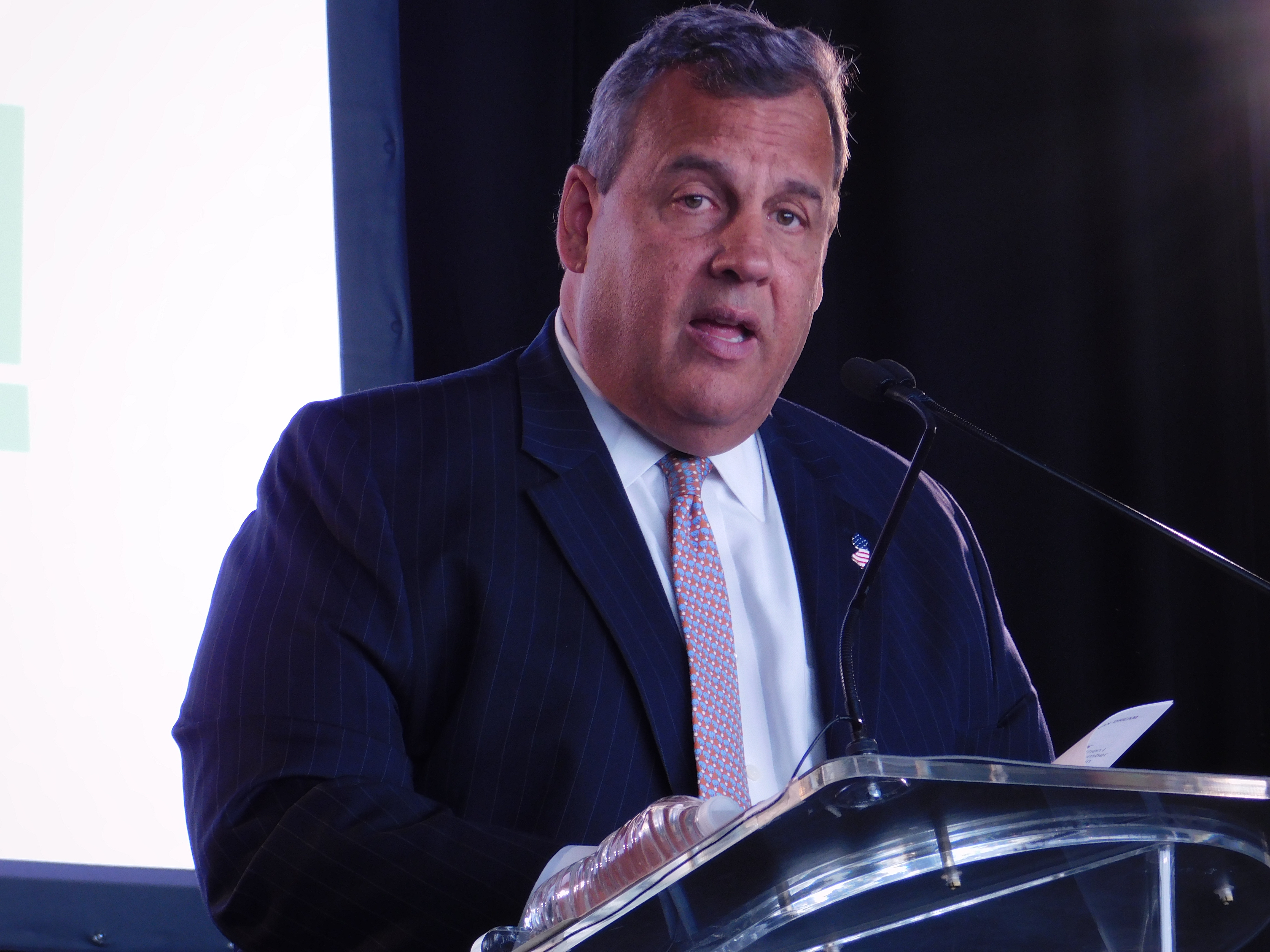 Gov. Chris Christie unveiled a plan Tuesday to spend up to $240 million on combatting the opioid crisis, taking money meant for other state programs after he failed to get the funds from the state's largest health insurer, Horizon Blue Cross Blue Shield.
Christie said he plans to use eight departments to implement 25 opioid initiatives that address addiction prevention, treatment and recovery. The opioid epidemic has been a top issue for the governor and will likely be his last major policy push before his term expires in January. During a news conference in Newark, Christie said his package of initiatives will expand existing programs and launch new ones to "enhance the holistic approach" needed to combat the state's opioid crisis.
"For the families out there who are looking for more help, for the folks who are looking to find a pathway to recovery and ultimately survival and then beyond that thriving, more help is on the way," Christie said. "There is nothing – nothing – no greater obligation of the government than to protect the lives and the health of their citizens and their safety and this clearly falls into that category."
Christie said the programs will cost between $160 million and $240 million. He declined to say Tuesday where the money would come from, but said vital programs won't be cut and no taxes will be increased to cover the cost. On Monday, Christie told reporters that paying for the initiatives would not require a supplemental budget appropriation, saying he would use his "creative abilities" to find the funds from other spending items.
Christie spent much of this year trying to raid the reserves of Horizon pay for his opioid initiatives. But the governor was stymied by Assembly Speaker Vincent Prieto, who refused to post a Horizon bill for a vote during a budget brawl that shuttered state government for three days. Both sides eventually agreed to a watered-down Horizon measure that didn't let Christie grab money from the insurer's surplus.
On Tuesday, Christie said he still found a way to get money for his pet issue. He said he got language into the budget that allowed him to move money from any line item to address a public health crisis. Christie had declared the opioid epidemic a public health crisis earlier in January.
"That was one of the reasons we fought as hard as we did on the budget for money to deal with this problem through a number of different avenues," Christie said. "When the Legislature closed off one avenue, we made sure that we opened up another. I was going to get this done no matter how hard the speaker of the Assembly tried to prevent us from helping the poor and the disadvantaged in this state who need additional treatment and care like this."
Christie said Tuesday he asked for the budget language as "part of the negotiation" with lawmakers. On Monday, Christie said the Legislature was "good enough" to put the language in the budget.
But Prieto said Tuesday that there was no negotiation over this language and that the governor simply used his line-item veto pen to get what he wanted.
"Gov. Christie is, once again, wrong. Whether he's lying or mistaken is for others to decide, but what he's referencing was in his original budget plan that he falsely vowed to sign as-is and revised by his own line-item veto, so Christie negotiated with himself," Prieto said in a statement. "It's a shame – and embarrassing for New Jersey – that Gov. Christie would try to turn a public health issue into a political issue, but I guess he can't control himself."
A Christie spokesman didn't immediately return a request for a response to Prieto's statement.