Everyone's favorite Swedish computer hacker is coming back to movie theaters.
Sony Pictures announced today that Claire Foy (an Emmy nominee for playing Queen Elizabeth II on The Crown) will play Lisbeth Salander in the film version of The Girl in the Spider's Web. The novel, published in 2015, is a continuation of Stieg Larsson's Millennium series—Larsson died in 2004 after writing three books, and then David Lagercrantz took over writing duties.
Salander, an autistic hacker with a traumatic past, was played by Noomi Rapace and Rooney Mara in earlier film versions of Larsson's book The Girl With the Dragon Tattoo—Mara received an Oscar nomination for her performance.
But much to fans' disappointment, plans to adapt the next two books in Larsson's series fell through. No one told Mara that, however, as we learned from one of the saddest emails to come out of the Sony hack.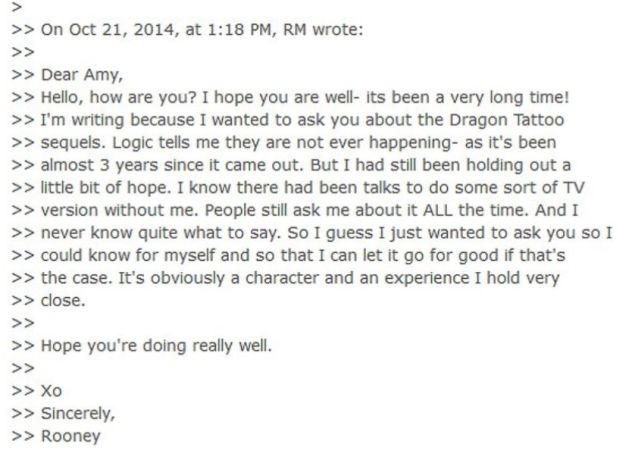 In Spider's Web, Lisbeth reteams with crusading journalist Mikael Blomkvist to investigate the murder of a computer programmer. The role of Blomkvist, played by Daniel Craig in Dragon Tattoo, has not been cast.
Foy is a somewhat surprising choice to play Salander, especially since at least one Swedish actress (Oscar winner Alicia Vikander) was in the running for the role. But there's no doubt she'll put her own stamp on the character, just as Mara did.
The Girl in the Spider's Web, directed by Fede Alvarez, will hit theaters in October 2018. Until then, readers can get their fix with Lagercrantz's latest Salander adventure The Girl Who Takes an Eye for an Eye, which was released this week.