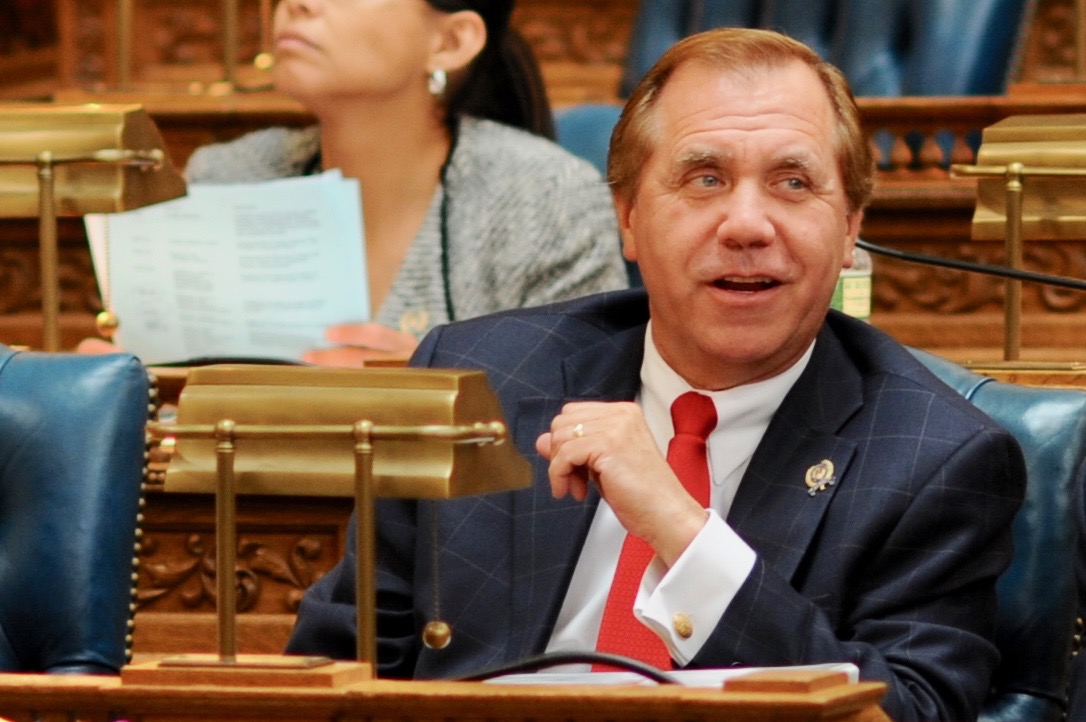 Assemblyman Craig Coughlin, the front-runner in the race to be the next Assembly speaker, is holding a fundraiser on Monday expected to raise $250,000 for Democratic candidates in battleground legislative districts.
New Jersey Democrats have been busy raising millions of dollars for candidate committees and super PACs to retain their hold on both houses of the Legislature, and the Democratic nominee for governor, Phil Murphy, has invested heavily from his own fortune on the top-of-the-ticket race.
The $250,000 haul from Coughlin's fundraiser Monday night at McLoone's Pier House in Long Branch would be destined for Democrats running in the 2nd, 11th and 16th districts, three of the most competitive this year.
Coughlin is counting on four Democratic incumbents in those districts to vote for him in January when the Assembly chooses a speaker for the new, two-year legislative session. If Democrats lost those four battleground seats, the current Assembly speaker, Vincent Prieto, would have an easier path to retaining the top Assembly post.
"Leadership is about joining together to add more members to our Democratic caucus who share our common vision of making our economy stronger and fairer for middle-class families," Coughlin (D-Middlesex) said in a statement. "I am honored to host this event, which will raise more than a quarter-million dollars for valued members of our caucus and for those candidates who we hope will join our caucus next year."
Although they are both Democrats, Coughlin and Prieto (D-Hudson) are part of rival fundraising camps this year. When the plan to remove Prieto as speaker first broke out into the open earlier this year, Prieto assumed direct control of a top fundraising committee, the Democratic Assembly Campaign Committee, and saw all of the staff quit en masse. Some Democrats complained that Prieto had not been a diligent fundraiser for DACC before he took over and worried that he might not send funds to Democrats in tight races who had endorsed Coughlin for speaker. Prieto said he would support any Democrats who shared his vision for the state.
In the 2nd district, the Democrats are running Assemblyman Vince Mazzeo (D-Atlantic) and Assembly candidate John Armato with Senator-select Colin Bell, who is seeking the Senate seat. They are facing Republican Assemblyman Chris Brown (R-Atlantic), the Senate candidate, and Assembly candidates Brenda Taube and Vince Sera.
Assemblywoman Joann Downey and Assemblyman Eric Houghtaling (both D-Monmouth) and Senate candidate Vin Gopal are the Democratic candidates in the 11th district. On the Republican side, Sen. Jennifer Beck (R-Monmouth) is running with Assembly candidates Rob Acerra and Mike Whelan.
Assemblyman Andrew Zwicker (D-Mercer) of the 16th district is running with Assembly candidate Roy Freiman and Senate candidate Laurie Poppe. Incumbent Senator Kip Bateman (R-Somerset) is running with former Assemblywoman Donna Simon and Somerset County Freeholder Mark Caliguire on the Republican ticket.