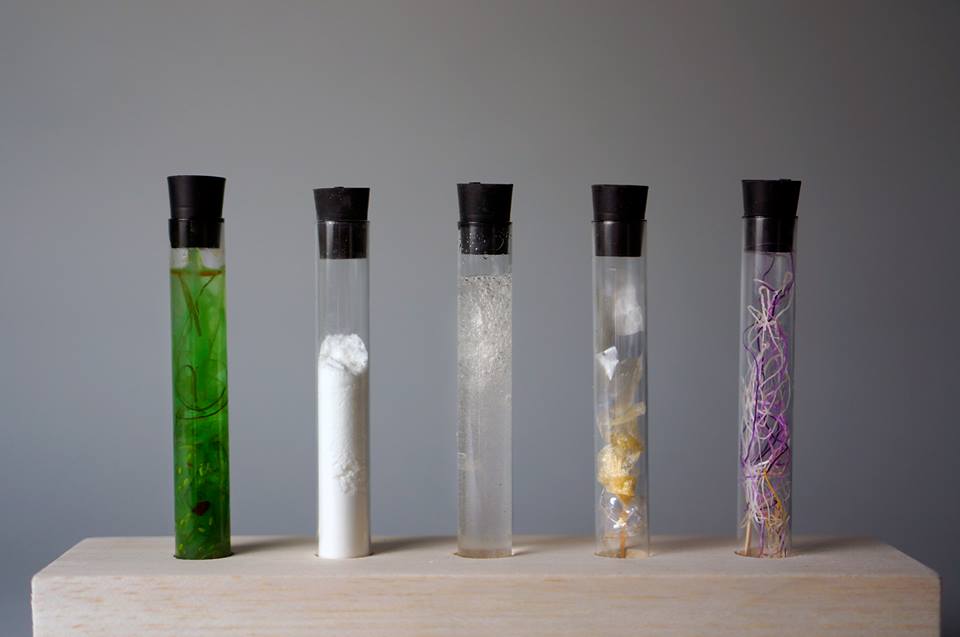 As climate change rises higher on the list of pressing topics the world needs to address, the fashion industry is not excluded from the conversation. More and more startups are using sustainability as their mission, trying to promote passion for the future of the planet—in addition to striving for sartorial success.
The National Geographic Chasing Genius Challenge was designed for thinkers, innovators and change makers to share their ideas for addressing some of the most critical issues of today, such as making the planet more sustainable, improving global health and finding a solution for world hunger. The goal of the challenge was to crowd source "genius" ideas from everyday people, those who are passionate about sparking change in their respective communities, industries and also around the globe. National Geographic received 2,800 submissions for the challenge and chose four winners to receive the $25,000 grand prize.
Asta Skocir, a professor at New York's Fashion Institute of Technology, and member of AlgiKnit, a biomaterials research group based at the school, was the winner of the Chasing Genius award in the Sustainable Planet category. It was a fitting win, especially considering the fashion industry is one of the largest polluters on the planet.
AlgiKnit's goal is to create a biomaterial alternative a product that serves as a replacement for everyday man-made textiles, such as polyester. Their goal is to keep fashion products from filling landfills and causing microplastic pollution—they are making fashion that does no harm to the planet we want to sustain.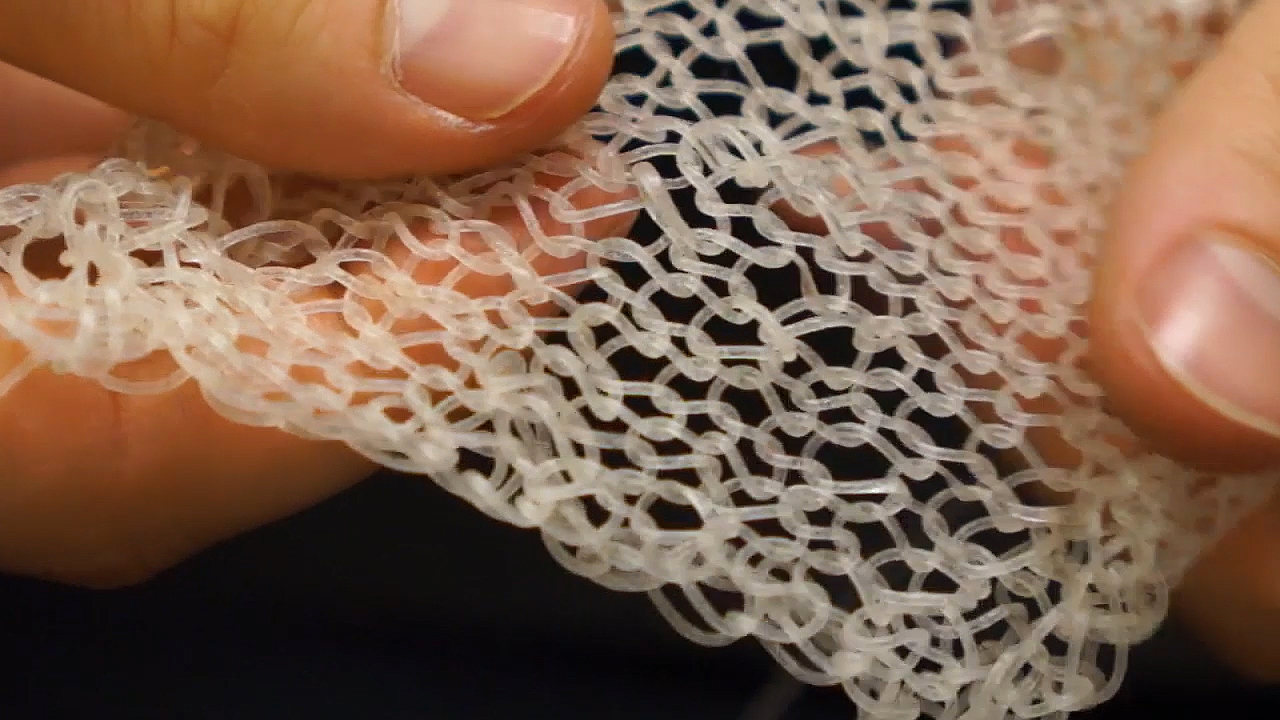 With a background in knitwear and a position in an academic setting dedicated to addressing sustainability, Skocir along with Dr. Theanne Schiros, a fellow professor, and a team of three students Tessa Callaghan, Aleksandra Gosiewski and Aaron Nesser—who are now graduates of their programs—began with FIT's Biodesign Challenge in 2016. Each person on the team brought to the table a strong background and unique perspective to this ongoing research. Dr. Schiros, an assistant professor at FIT for physics, chemistry and sustainability brought quite a bit of scientific expertise to the project. While two of the students, Callaghan and Gosiewski, had a knitwear background, while Nesser, a graduate student at Pratt, contributed his expertise in industrial design. After winning the Biodesign Challenge for creating yarn derived from algae, the team realized the importance of creating a sustainable materials and made it their goal to create a sustainable BioYarn, one that can quickly degrade after it's useful life is over and be recycled through the earth's biological systems. This is what they submitted for the Chasing Genius Challenge.

The team chose kelp as the starting material. As Skocir stated, this material "is rapidly replenish-able and one of the fastest growing organisms in the world." She explained that her team was inspired by nature, "where ecosystems have evolved to enable efficient utilization of energy and matter, with complete recycling of biomass and nutrients."
So what did the production process for AlgiKnit look like for Skocir and her team? Quite a bit of trial and error. "We create a hydrogel, extrude it, measure its hydration point and then see how it knits. We've been trying to get our fiber to be strong and flexible enough to be knit on an industrial power machine, which has led to a lot of swatch development and a lot of iterations of the hydrogel formula," she explained in detail. After developing the fiber, the team knit their first tank top from AlgiKnit's BioYarn, though it hasn't been tested for wear just yet. And while they have already been approached by fashion companies, they are not quite at production stage—at least not yet.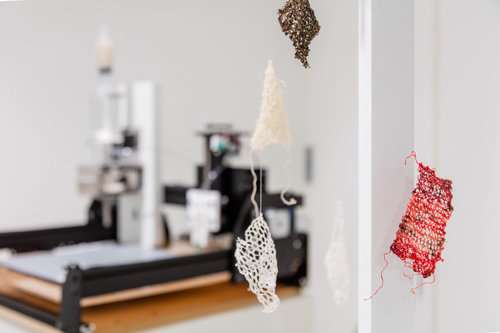 With the increasing trend of sustainable fashion, we can't help but wonder how this can be a mindset of the industry rather than just a trend. The goal of AlgiKnit is to eventually replace petroleum-based materials and become a go-to zero waste fabric. This material transcends the fashion industry and could potentially impact apparel and footwear industries, as well. The benefits of the alginate textile is endless and the time is now to implement these materials to create a more sustainable industry.
Luckily, the Chasing Genius award is only the beginning for AlgiKnit. They've also entered into the Clinton Global Initiative Challenge, where you can donate to their fundraising. You can also see AlgiKnit on display at "Crafting Change", an exhibit at the Museum at FIT as a part of New York Textile Month through September 30th.