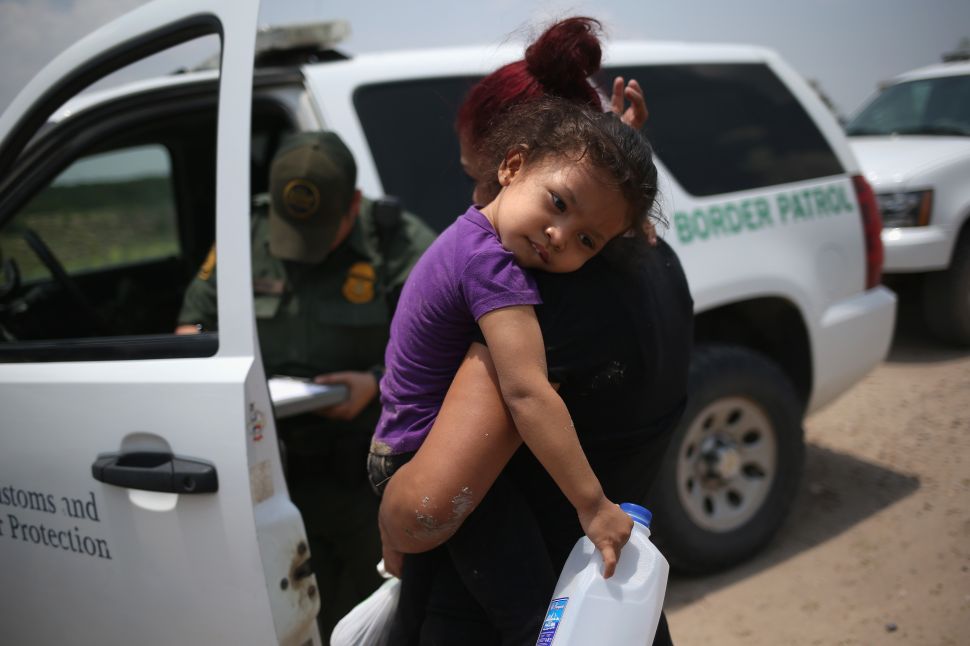 On Tuesday, Attorney General Jeff Sessions formally announced that the Trump administration is rescinding the Deferred Action for Childhood Arrivals program, phasing it out over the next six months.
The program, which was enacted under President Barack Obama in 2012, allowed protection for immigrants who were brought to the U.S. illegally as children. To qualify to be a DREAMer, as they are called, immigrants had to be under 30 and brought to the U.S. before the age of 16. They also had to be a high school graduate, a GED recipient, or honorably discharged military veteran, and had to have a clean criminal record. If eligible, the program protected them from deportation, and enabled them to apply for a temporary work permit and a social security card. It did not, as many assume, provide a path to U.S. citizenship. It merely enabled people who came here through no fault of their own to have a life and contribute to American society.
Since 2012, nearly 800,000 immigrants have gained protection and found a new life through the DACA program. Many of these DREAMers live in metropolitan New York–a city that was, as the Statue of Liberty reminds us, conceived as a haven for refugees seeking a better life. America was, after all, founded on the principle that people should be able to escape persecution in order to forge a better life through hard work. As such, the move has been almost universally slammed by Democrats, including former president Barack Obama, as the Trump administration's most un-American move yet.
Even before the decision was announced, New York Governor Andrew Cuomo vowed to sue the federal government if it chose to end the program and promised to protect the 42,000 New Yorkers that the program currently covers.  
"If [Trump] moves forward with this cruel action, New York State will sue to protect the 'dreamers' and the state's sovereign interest in the fair and equal application of the law," Cuomo said in a press release on Monday.
"Dreamers are Americans in every way. They played by the rules. They pay their taxes. And they've earned the right to stay in the only home they have ever known," Attorney General Eric T. Schneiderman said.
Many prominent Republicans also strongly condemned the new ruling.
"President Trump's decision to eliminate DACA is the wrong approach to immigration policy at a time when both sides of the aisle need to come together to reform our broken immigration system and secure the border," Sen. John McCain said in a statement. "I strongly believe that children who were illegally brought into this country through no fault of their own should not be forced to return to a country they do not know."
House Speaker Paul Ryan said, in a statement, that while he considers the DACA program "a clear abuse of executive authority" on Obama's part, he believes it's now up to Congress to find "permanent legislative solution that includes ensuring that those who have done nothing wrong can still contribute as a valued part of this great country."
GOP Congreswoman Cathy McMorris Rodgers also released a statement saying that while she "didn't agree with the way the previous administration went about enacting DACA, but we must protect children who are already here in this country and those who are currently protected under DACA."
In defense of the decision, Sessions said that "to have a lawful system of immigration that serves the national interest, we cannot admit everyone who would like to come here. It's just that simple."
The problem with this reasoning, many would argue, is that the people who DACA protects did not elect to come here, as his comment suggests.
Many DREAMers have a similar story to my friend Mark* who was brought to the U.S. by his parents from Ukraine when he was five years old. As a toddler, he had no say in the matter and no concept of what a country, or citizenship, is. Like many in the early 1990s, his parents believed that a life of uncertainty in America was better than the certainty of abject poverty that he would face in Ukraine at that time. They left him with his grandmother in Brooklyn. By the time he was old enough to understand what had happened, he had neither Ukrainian citizenship or a viable path to American citizenship. As far as the government was concerned, he did not exist. His parents had essentially disappeared. He was under the impression that his father was dead until he got a phone call from him on September 11th, asking him whether or not he was alive. He then found out his father had a whole separate family in Moscow. He was not interested in bringing him to Russia or otherwise reconnecting.
So when he finished high school, his options for a normal, law-abiding life were null. He could not go back to Ukraine. He could not apply for university in the U.S. He could not get a job, except for the few that were willing to pay him under the table. His only options were to enter the army, navy, or a fictive marriage to a U.S. citizen (which, needless to say, is not legal)—none of which he wanted to do. He did not feel safe venturing outside of his neighborhood, terrified that he would be randomly asked by police for identification that he did not have. For a while, he worked odd jobs in restaurants or gyms, but he would get fired when the manager got suddenly spooked by the prospect of being penalized by the IRS or serving jail time. Out of options in his late 20s, he turned to drug dealing and illegal imports: his only viable way of making enough money to survive. He watched history channel documentaries and read books incessantly in an attempt to substitute for the education that he was not able to officially earn.
When the DACA act came into effect, it changed everything. He was just under 30 when he got his security card. He stopped dealing drugs and working illegally. He took classes at CUNY. Ironically, he met an American girl and got married, but for love—not citizenship. Now, they live together, and he works in advertising. He pays his taxes. He commutes to work on the train every morning, freely and without fear. He is living the normal, American life he always dreamed of.
It's easy to approach the question of DACA, as Trump promised that he would, from "the heart." Anyone can see the opportunities that it affords America's most underprivileged and can vouch that keeping the program is the compassionate move. But, contrary to what those who support rescinding DACA may believe, it is also the logical move.
Now that DACA has been rescinded, those who are not as of yet protected under its program are out of luck, especially those who do not meet the current eligibility requirement of being at least 15 years of age. Trump is not going to be able to deport every single one of the approximately 11 million illegal immigrants currently living in the U.S., especially the children. So what are the kids who were dumped here by their parents going to do once we strip them of all of their legal options? What would you do, if your parents turned your back on you, and then the only country you've ever called home did the same thing?
In every argument about opposing DACA, the same word crops up over and over: crime. The mentality is that illegal aliens are criminals to begin with and, once they come to America, they will continue to infect the country with more crime.
As The Hill contributor Dale Wilcox writes in his Op-Ed, "Why Trump Must End DACA," keeping the program will protect "illegal aliens from the consequences of breaking the law" and will create "incentives for further law-breaking at our border."
The problem is that DREAMers did not consciously break the law. You can judge their parents all you like (and you should), but penalizing people for being hurled into a foreign country without their consent is like penalizing someone for being kidnapped and getting carried across the border in a burlap sack. Some of us, like Trump, are blessed with parents who give everything. Some of us, like Mark, are cursed with those that give nothing. For those of us that are religious, I offer a quote from the Bible:
"The child will not share the guilt of the parent, nor will the parent share the guilt of the child. The righteousness of the righteous will be credited to them, and the wickedness of the wicked will be charged against them."
Criminals are not born; they are made. And when we deny people the path to a good, moral, law-abiding American existence, as we do by rescinding DACA, we are not disposing society of its criminals; we are creating them.
*Name has been changed for security reasons.