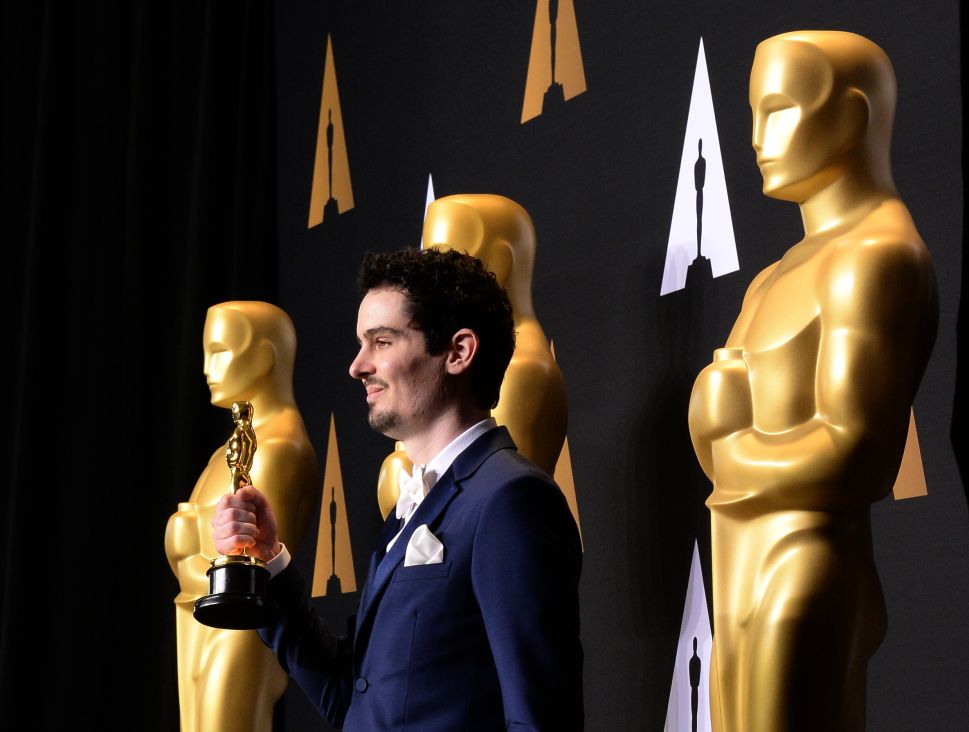 Damien Chazelle has enjoyed one of the most amazing starts to a career in Hollywood anyone possibly can. The 32-year-old writer/director has barged his way into film's elite with his first two movies, Oscars darlings Whiplash and La La Land. Now, he's set his sights on television.
TheWrap reports that Netflix has picked up his new musical drama The Eddy with an eight episode-order. The series is set in present day multicultural Paris and focuses on a "club, its owner, the house band and the chaotic city that surrounds them."
Chazelle, the Boy Wonder, will serve as executive producer and direct two of the episodes. The show is written by Jack Thorne and will include dialogue spoken in French, English and Arabic. Glen Ballard will provide original music.
"I've always dreamed of shooting in Paris, so I'm doubly excited to be teaming up with Jack, Glen and Alan on this story, and thrilled that we have found a home for it at Netflix," Chazelle said (via TheWrap).
"From the intense, complex relationship between a jazz drummer and his instructor in Whiplash to his dazzling duo of lovelorn Los Angelenos in La La Land, Damien's work is emotional and electrifying," Erik Barmack, vice president of International Originals at Netflix said. "His projects have a rhythm all their own, and we're incredibly excited for him, Jack, Glen, Alan and the production team to bring their vision for The Eddy to Netflix. We couldn't be happier that he will be shooting The Eddy in France and that we will bring this bold, global and multilingual series to our members around the world."
"The creative team behind The Eddy is truly visionary, and we can't wait to see the world that they create," WME | IMG partner Chris Rice added. "This project is the definition of premium, global programming, and as one of the first projects of its kind from IMG, we couldn't be happier to have Netflix as the home to take it to audiences around the world."
You got to hand it to Netflix, they are relentless in their pursuit of top-tier A-list talent. David Letterman, Shonda Rhimes and the Coen Brothers are just three of the big names who have recently been added to its roster. While the streaming service's growing debt is a long-term concern, the short term outlook is bright and rosy.