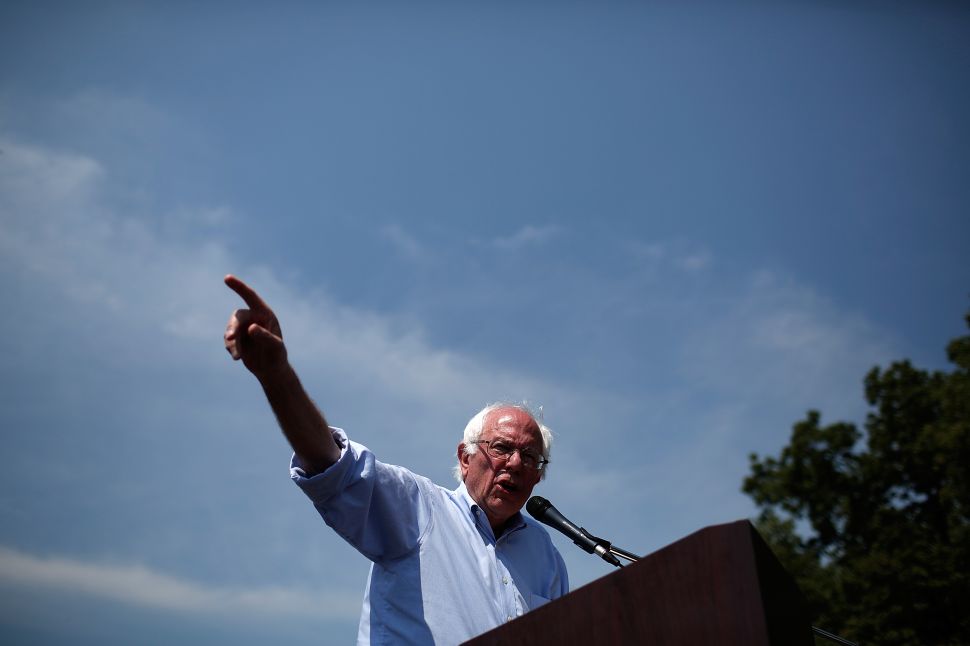 Politico reported on September 8 that establishment Democrats are still annoyed and angry with Sen. Bernie Sanders and his supporters. Former DNC Chair Don Fowler claimed that Sanders should be thankful for how well the Democratic Party treated him. Most of the people in the article who weighed in did so anonymously, but their overall sentiment is familiar: Establishment Democrats want Sanders to herd his supporters into falling in line behind the Democratic Party.
Politico noted, "Many Democrats are concerned that Sanders no longer has any control over the vast political network surrounding him after his 2016 campaign manager Jeff Weaver left the helm of Our Revolution in June." Given that Our Revolution is a 501c4, it would be illegal for Sanders to assert any control over Our Revolution. Regardless, the notion that Sanders should tell his base not to criticize the Democratic Party presumes there is nothing wrong with the party. On the contrary, it is struggling to oppose Trump and Republicans as it maintains increasingly close ties with its donors.
Further, the article falsely asserted that Sanders refused to condemn his supporters in Nevada during the primaries when a conflict erupted during the State's Democratic Party Convention. Of course, there was nothing to condemn; the infamous chair throwing claim was debunked. The contention stemmed from Nevada State Party Chair Roberta Lange changing party rules and refusing a democratic hearing on barring Sanders delegates from attending the national convention to compensate for unenthused Clinton delegates who didn't bother to show up. That Clinton's delegates showed little enthusiasm should have sounded an alarm in the Democratic Party that her candidacy was in trouble.
Establishment Democrats treat Sanders supporters with condescension, though progressive policies, such as Medicare for All, are increasingly popular. Their favorite criticism is that Sanders isn't a real Democrat, but this ignores that Sanders won the support of millions of Democratic voters because he represents their views. Democratic leadership embraces Sanders so long as he serves as a sheepdog to herd his supporters and other disenfranchised voters into the party, but they don't understand that these voters are not blindly loyal to the Democratic Party.
The Democratic Party expects Sanders to solve its woes and then complains when he doesn't. However, nothing Sanders could ever say or do could compensate for the DNC's lack of action. Establishment Democrats need to do a lot more listening and a lot less complaining when it comes to progressive activists and Sanders supporters who are working to save the Democratic Party from itself.