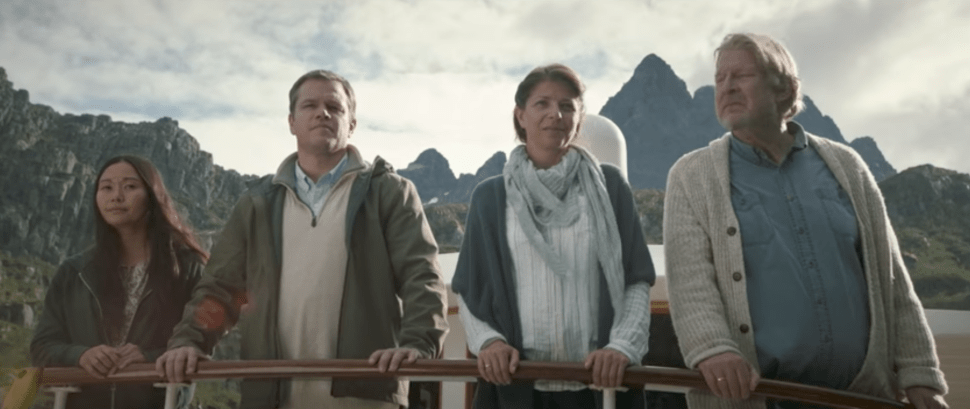 Downsizing, a sci-fi satire film directed by Alexander Payne, premiered at the Venice Film Festival Wednesday and was met with positive critical acclaim, Entertainment Weekly reports.
The movie has been described as reminiscent of goofy sci-fi films like Honey, I Shrunk the Kids and The Incredible Shrinking Man, but Payne dives a little deeper than these comedic escapades. The main protagonists of Downsizing are a husband and wife team, played by Matt Damon and Kristen Wiig, who have chosen to be shrunk down to only a few inches tall in an effort to minimize humanity's long-term environmental impact. Of course, it doesn't hurt that living life at such a tiny size gives them access to a luxe lifestyle and the money to match. Christoph Waltz, Jason Sudeikis, Udo Kier and Hong Chau join Damon and Wiig as supporting characters. 
Payne's storytelling, which combines elements of dystopian sci-fi, drama and comedy, has earned him rave reviews from critics such as The Hollywood Reporter's Todd McCarthy, who called the film "a deeply humane film that, like the best Hollywood classics, feels both entirely of its moment and timeless." He added that it "hit the creative jackpot."
Downsizing also serves as Damon's comeback; his most recent role was in the critical flop The Great Wall, which has climbed its way up to an abysmal 35 percent approval rating on Rotten Tomatoes. So far, his performance in Downsizing has been met with positive reviews. November's anticipated Suburbicon should further put that smoldering mess behind him.
Supporting actress Hong Chau's performance as a Vietnamese activist shrunk against her will by the government has also been well received. Variety's Owen Gleiberman applauds the work of director and actor for transforming a "borderline stereotype" into "the film's most surprising character."
Downsizing will also screen at the Toronto International Film Festival and the Telluride Film Festival. A full-length trailer will be released online September 12, and the film will release publicly on December 22.