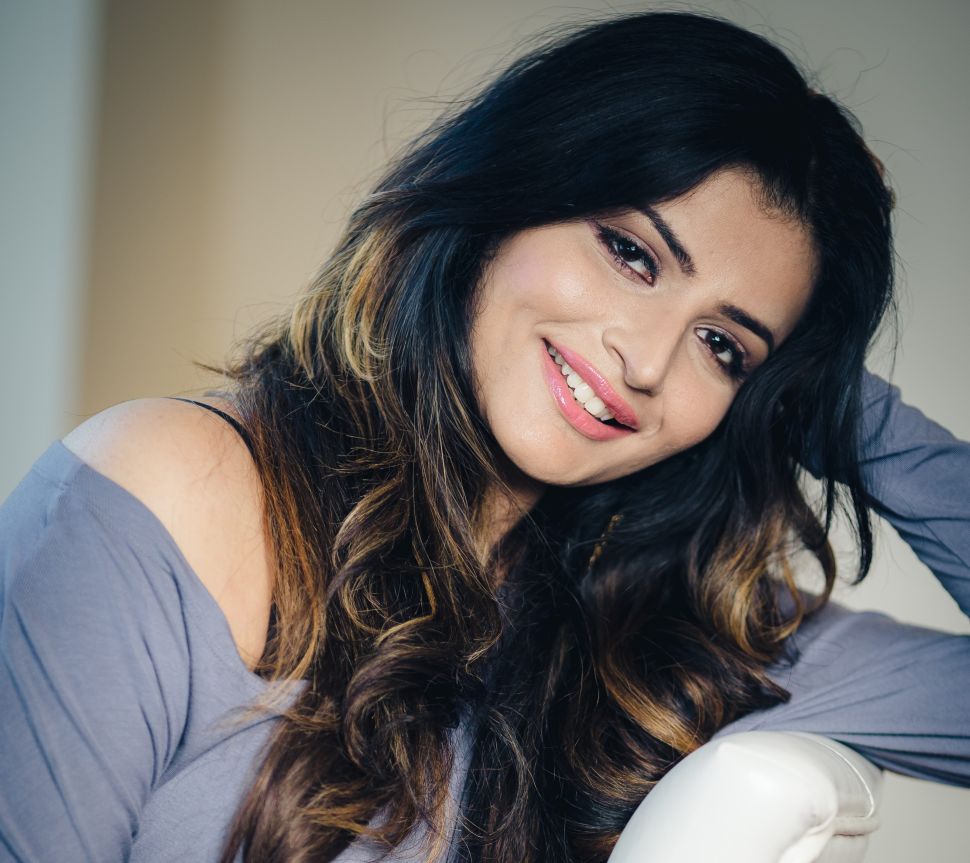 "There are a lot of men that I don't wanna work with," Sameera Sullivan said, briskly popping edamame into her mouth as we sit eating lunch at Obao on 9th Avenue. "I look at them and I'm like, 'You're going to be single for the rest of your life.'"
The 37-year-old Manhattanite has been running Lasting Connections, a New York-based matchmaking service for so-called "elite singles," since 2012, and her success rate is one to be envied: she's had 81 clients find love together for over a year, and eight more have gotten into relationships since February 2017, putting her success rate at about 85 percent.
But getting to work with Sullivan isn't much easier than bagging the love of your life—she's extremely selective, which is one of the keys to her success. She only accepts about eight to ten men per quarter, and only takes about three women a year, because according to her, the "women are a lot more work, and they're harder to match because their expectations are higher."
Most of her clients, therefore, are affluent men in the 40-65 range who are reentering the dating market after a long hiatus. Men who are way too busy to do online dating, and, of course, men who can afford her hefty price tag. Her basic packages for exclusive matchmaking start at 45k and go up to 250k or more, depending on the client's needs and how much work will go into the process (for example, a man in his 60s who still wants kids and would like to date internationally would be more pricey than a man who is just looking for a life partner within metropolitan New York). The money is paid upfront and includes one year and another year of freeze time, in which you can freeze your membership if you meet someone and restart it if things don't work out. If you don't meet someone in those two years, you can renew your membership, but, luckily, no one has had to use that function as her clients typically find someone to settle down with in the first six months to a year.
Many of her clients are referrals from other happy clients, but the recommendation of a friend is not nearly enough to win her over.
"My reputation and my word is everything. This is why I only take 8 to 10 clients a quarter. I have a ton of recruiters all over the world that I collaborate with but my biggest priority is my client and making sure they are satisfied. I am not about hard selling. It's all about connection. I have to feel that I connect with my client, and if I feel I can help them, I will take them on. If I don't feel I can work with them, I will refer them out. I am not for everyone!"
So, the question is, how do you land Sameera? 
"[I always reject] guys who only talk about their money and think being rich is enough to get them whatever they want; you need to have a fucking personality. Men who have not worked on themselves or evolved. Men who name drop how many celebrities he knows and what circles he moves in. I want to work with men who are wealthy but humble. Also, some men have weird fetishes, or aren't looking to be with just one person, or want a younger woman and know they'd only be interested in their money and it's like, I'm not an escort service. And they have to be open to coaching, because they need to listen to me for me to help them."  
For Sullivan, feeling a connection is essential to success, as hers is an intimate and somewhat intense matchmaking process.
Whereas a lot of matchmakers just get a basic sense of your personality and send you on four or five dates, Sullivan doesn't use a dating cap, and encourages her clients to go out with many different women in the beginning to get a sense of their taste.
"A lot of the time, what people think they want in love isn't what they actually want, so it's important to try out different things in the beginning," she said. "I had one guy once who turned down every girl I picked out for him based on the photo, so I had to take away his image rights. Soon as I did that, first girl he went out with, it worked out."
But before a date can even occur, there's a lot of work to be done, particularly in her popular Post Divorce Program.
"The Post Divorce Program is for men who are intelligent, wealthy, selective, and prefer the highest level of confidentiality," she said. "They want someone to manage their love lives and help them find the woman of their dreams in a confidential manner. They also don't want a woman who is only after their money as some of these guys have been through divorces that have cost them millions of dollars and the fees that we charge are nothing in comparison to that. This is an investment for their future so they never have to go through what they have in the past."
The program lasts two years and costs between $100,000 to $250,000, depending on how much work the client requires and what his specific needs are. Sullivan shared the basic steps she goes through to find a match for the men in this program.
1. Talk to Sullivan over the phone about your family background, relationship history, patterns in love and needs in a partner.
2.  Meet in person over for a meal, where Sullivan will take note of the way you conduct yourself, your gestures, how you order and how you communicate.
3. If you're interested and if she accepts you, you sign up for the service with a customized contract.
4. The Image Consulting begins. Sullivan visits your home to see how you live. Is your place a total bachelor pad? Is it filled with items bought by your ex-wife? All of this can me a major turn-off. If your taste is truly terrible, she'll hook you up with some elite designers who can help make your apartment reflect your best possible self.
5. Sullivan evaluates your wardrobe and personal appearance. Do you only have work clothes? Boring. Are you trying to hide your bald spot with a bad combover? Just shave that shit off, she'll tell you. Do you look like you're having a midlife crisis? For god's sake, just buy pants that actually fit.
6. Time to go shopping! Sullivan will go to stores with you to work on your personal style, and slap some sense into you while she's at it, à la Ryan Gosling in Crazy, Stupid, Love.
7. Most men don't have good, recent photos of themselves so it's time for a professional photoshoot.
8. Create a polished bio.
9. Sullivan goes through her database looking for potential matches. To be included in the database, all of the women have to answer a very lengthy questionnaire that covers not only hobbies, interests, and tastes but also delves into more intimate territory like your parents' relationship and the issues brought up by previous partners. Based on your core values and background, Sullivan selects five profiles that she believes could be a good match for your consideration. The biggest thing she takes into account is that your core values match, because that's what's most important.
10. You finally get to go on a date, but only with one lady a week, because you're a gentleman after all. At this stage, Sullivan only matches you with women who are not desperate to get married tomorrow because it's important to get reacquainted with dating and just have some fun. It's also a good opportunity to diversify your interests and figure out your "true type." Tastes change after all, and just because you've always been into busy blondes doesn't mean an athletic brunette couldn't be The One!
11. Sullivan gets feedback from the dates on what could be improved and works with the you to make you the best bachelor on the market.
12. Even once you've found someone you want to be serious with, Sullivan provides relationship consulting to help navigate any issues that arise. She's available to you any time, day or night, to help you get over any obstacles that appear.
For a lot of people, matchmaking might seem like a bit of an outdated tradition, one that evokes images of crooked old ladies in headscarves trying to wed the carpenter to the butcher's wife in a local shtetl. But, for people who are looking for a life partner and short on time, it could be the best solution in the modern dating landscape, which is changing faster than anyone can keep up with.
Online dating is, in fact, one of the reasons dating is so much harder now than it was 20 years ago, and one of the biggest challenges facing people reentering the dating pool after a long hiatus, and not just because the technology is confusing and time-consuming. The truth is, online dating gives people too many options. It over-saturates the market, and makes it more likely that people won't choose anyone at all.
"People have stopped paying attention to their surroundings and the old fashioned ways that we used to meet our partners. Everyone thinks the grass is greener on the other side, and that there will always be another option around the corner," Sullivan said.
It also makes people way too picky, as everyone expects to meet someone on a first date and immediately fall madly in love.
"Endless options have kept more people single today. We have become even more unrealistic in our criteria of what we are looking for in a partner. Since technology is so advanced, we believe we can basically invent our partner. This is also why matchmakers are becoming more prevalent in modern day. We need the human touch again."
In reality, it usually takes time to get to know someone, and for real feelings to appear, which is why Sullivan recommends her client go on a minimum of three dates before deciding whether or not to see someone again.
"I've had women who are like 'I don't like this guy, I don't think this could work,' and I make them go on another date and they're like, 'Oh wow, he really grew on me. But the first date was nothing. And you have to kiss. Not on the first date necessarily, but you have to kiss before you make up your mind because chemistry can change a lot," she said.
The biggest challenge facing dating today? Managing expectations. And if you can't afford a matchmaker, or don't want one, Sullivan's happy to provide a word of advice:
"Everyone has too many expectations. It's good to have standards, but when your expectations are too high you always end up disappointed. If you don't have expectations and you go into it to have fun, you'll get so much more out of it, and people will surprise you. Open up your criteria. You can't have twenty things on your list. Look for someone who has your core values. Try to listen to a woman and understand her communication style, because that's something that a lot of men miss. You get a lot of kudos in today's world for picking up the phone and calling someone instead of always texting. And don't talk about how much money you make because it just makes you seem insecure."
Diana Bruk has written extensively about dating, travel, Russia-American relations, and women's lifestyle for Cosmopolitan, Esquire, Elle, Marie Claire, Harper's Bazaar, Guernica, Salon, Vice, The Paris Review, and many more publications. As the former Viral Content Editor at Hearst Digital media and fellow at Buzzfeed, she also has a special understanding of the Internet and vast experience in human interest stories. You can learn more about Diana on her website (www.dianabruk.com) or Twitter @BrukDiana