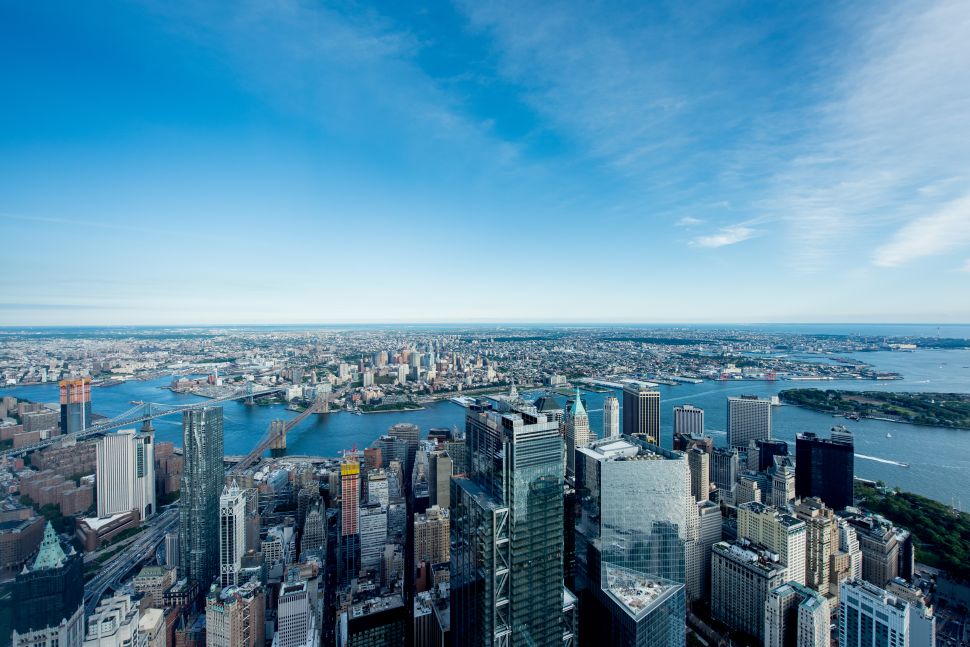 New York City is a powerhouse of employment opportunities, cultural institutions and places of higher learning. Because of these attractions—among many other factors—it is also one of the most expensive places to live in the entire country. The cost of housing and the overall cost of living can be astronomically high, leaving many residents to view New York as a temporary home base or just a stop along the way before moving out to the suburbs or to a more affordable city for the longer-term.
An unfortunate side effect is that New York City has become known as a city of renters, where the terms "affordable" and "homeownership" seem mutually exclusive. With a homeownership rate of 32 percent, just half of the national average, and a housing market that consistently ranks among the most expensive in the country, the mere thought of buying can be overwhelming.
Of course, this is not a complete story. Many lifelong New Yorkers that can afford to buy a home in the city simply choose not to. Instead, they remain renters in the near-term with the goal of buying a larger home in the country or on the shore.
The key differentiator here is choice. Many of us have and make choices about where we will make our home and these choices are based on the myriad of options available to us.
However there are many among us who have less choice when it comes to housing. They are likely lifelong New Yorkers whose jobs are tied to the city. These are the transit workers who cannot live in the suburbs and still get to work on time; or the public school teachers, police officers, firefighters and others whose roots are intimately tied to their neighborhoods, but who struggle to afford to live in the communities where they work and serve.
Housing is generally considered affordable if a household allots no more than 30 percent of its income toward rent and utilities. By that standard, more than half of renters in New York City are rent-burdened. Worse, one in five households pay more than 50 percent of their income toward rent. Rent-burdened families often make impossible choices, like choosing between making rent and their next meal, missing out on helpful school supplies, doctors' visits, and forgoing air conditioning during record-breaking hot summers, all just to keep a roof over their head. These are choices that no New Yorker should have to make.
The limited stock of available affordable housing contributes to this problem. In neighborhoods throughout the five boroughs, there are more families in need of affordable housing than there are affordable homes, and this has the effect of driving up market rate apartments beyond affordability. Many lower-income families are left with one option: pay rent each month and hope for the best.
By giving low- and moderate-income New Yorkers the opportunity to purchase an affordable home, a major shift can occur. First, there are the benefits uniquely associated with the inherent stability of having a simple, decent, affordable, and safe place to call home. Homeowners are more likely to succeed in schooling, achieve better health outcomes, be civically engaged in their communities, and stay gainfully employed. Homeownership is a tool that helps families build financial stability and is also the foundation for social mobility, enabling lower-income families to join the middle class.
Affordable homeownership also plays a role in strengthening the overall housing continuum.
In New York City, street homelessness increased by 40 percent in 2017, and while it may seem like a long leap from homelessness to homeownership, the affordable housing landscape—or continuum—is all connected.
A family given the choice to purchase an affordable home is more likely to leave behind a rent stabilized or similarly affordable rental unit, freeing up an affordable rental for another family to move into. If everyone on the housing continuum is given the opportunity to make a small step up, a homeless family is more likely to have the chance to get off the streets and into a stable housing situation. Similarly, a struggling family in a one-bedroom unit can upgrade to a larger affordable unit, and so on.
The chain of events doesn't have to start at the shelter—it can happen wherever we apply release valves on the thinly stretched housing continuum. Providing affordable housing for the people of New York is a moral imperative. We must not become the moated version of a gated city—where only the privileged few can find a stable housing solution. It is a complex problem, requiring a comprehensive solution.
Affordable homeownership is an underutilized tool in addressing the need for more housing choices in New York City, and creating more opportunities for homeownership can have a far reaching impact on the larger housing continuum. Homeownership may not be the right solution for everyone—but it should be a choice for those that desire it.
Karen Haycox is the Chief Executive Officer of Habitat for Humanity New York City. She previously held a number of senior positions with Habitat for Humanity International, including leadership roles in the Carter Work Project as well as international and domestic disaster relief focused on the Asian tsunami, Hurricane Katrina and Rita, Haiti earthquake, Midwestern tornado outbreaks and Superstorm Sandy. Most recently, she served as vice president of Fund Development at Southwest Solutions, a leading provider of human services, affordable housing and economic development in southwest Detroit.