While it might not feel like fall, it's time to start planning all of the Insta-worthy activities the season necessitates, from pumpkin patch poses to apple picking upstate. But if an Airbnb in Woodstock doesn't appeal to you, there's another option. Watch the leaves change in Manchester, Vermont with this very special package.
​Kimpton Taconic partnered with Kimpton Muse to create what just might be the most luxurious leafage experience ever. The two hotels are joining forces to give guests helicopter rides, picnic baskets that have been packed by chefs and locally-made walking sticks.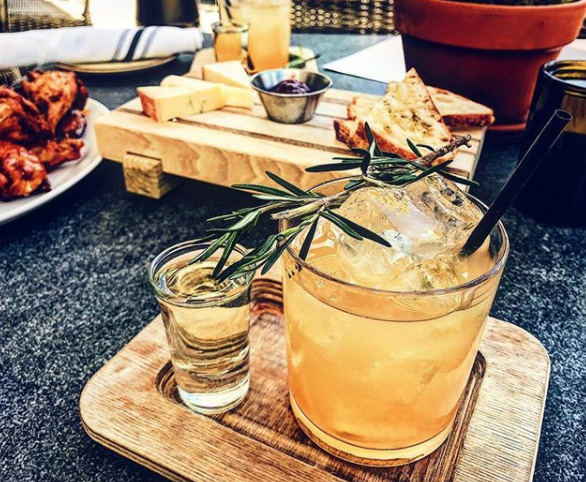 If you choose to experience the foliage, the stay starts in New York, with dinner and breakfast at NIOS and your very own bottle of bubbly on the way to a New York helipad, courtesy of Blade. Once you arrive at your Vermont cottage, there's breakfast at The Copper Grouse, a restaurant known for embracing local produce—but if you're not a morning person, they're also hosting intimate wine-fueled dinners.
This vacation is ideal for people who want to photograph nature without procuring hiking boots. Instead of traipsing through the woods, you'll be transported on a half-day excursion to the Mt. Equinox summit via Land Rover, with a picnic basket in tow.
But this adventure alone isn't worth $30,000 (which is where it starts for a party of two). Add on a hygge kit with Vermont-made items including candles, tea, socks and caramels, locally-made walking sticks, hiking survival kits, and it's like someone else is hiking for you (only you're the one with the good Instagram game).
This package starts this weekend and runs through Halloween, with a three night stay required. Get ready to 'gram.