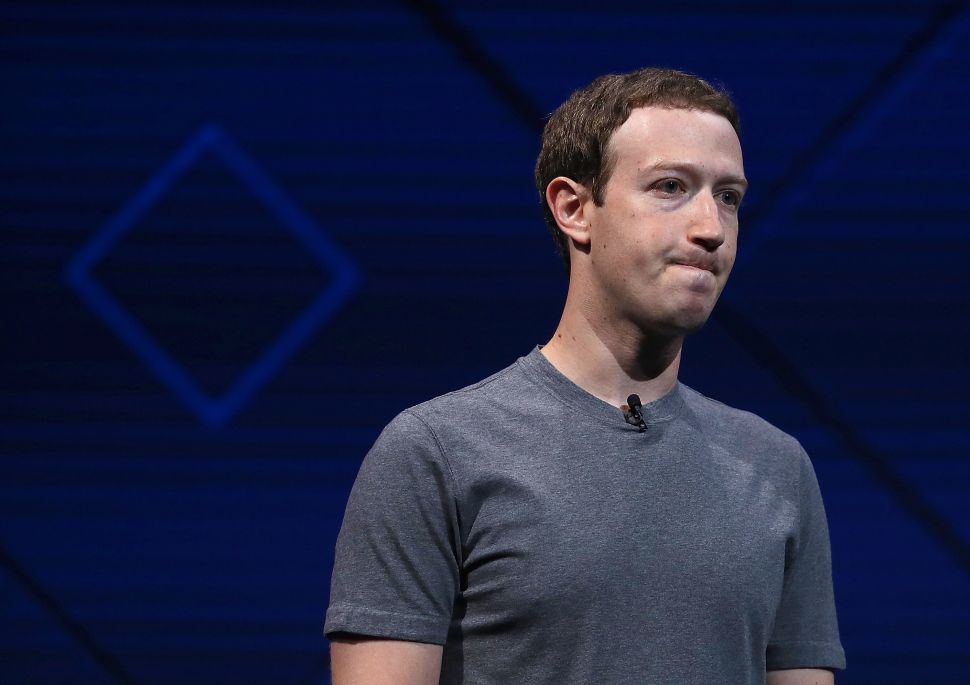 On September 6th, Facebook revealed to the public that it shut down 470 fake Russian Facebook accounts that had purchased $100,000 in Clinton attack ads during the 2016 election. These fake personas were carefully constructed weapons of Russian propaganda, "catfishes" posing as politically active American citizens, the majority of which were voicing their praise for Donald Trump and contempt for Hillary Clinton. The accusation that Russia employed agents to purchase the Facebook ads, create profiles impersonating American voters, and promulgate a malicious agenda has resulted in an investigation by special counsel Robert Mueller.
The heightened severity of the situation became clear Thursday evening when Facebook announced that they would be turning over 3,000 ads linked to Russian intelligence that aired on the platform during the election. Facebook Chief Executive Mark Zuckerberg commented on a Facebook Live stream last night, "I care deeply about the democratic process and protecting its integrity," insisting that he firmly opposed any organization using Facebook or any form of social media as a tool to "undermine democracy." He went on to list the steps and transparency measures the company plans to instate to avoid future abuse of ads and political discourse, such as creating business account subtypes exclusively permitted to post ads, highlighting which Facebook-enlisted page or business has paid for each ad when it appears, and growing its security team to increase collaboration with government agencies including the Federal Election Commission (FEC).
On behalf of Russian President Vladimir Putin, Kremlin spokesperson Dmitri S. Peskov heavily denied the claims, stating, "We have never done it, and the Russian side has never been involved in this."
On Wednesday, The Daily Beast published an exclusive that revealed the opposite. The publication uncovered a Facebook group formed by Russian provacateurs called "Being Patriotic" that held pro-Trump rallies throughout Florida in August 2016. One of the event page descriptions read, "On August 20, we want to gather patriots on the streets of Floridian towns and cities and march to unite America and support Donald Trump! Our flash mob will occur in several places at the same time; more details about locations will be added later. Go Donald!"  The page organized additional events such as "Down with Hilary!" and "Miners for Trump!" throughout the fall of 2016, attended by American voters among the page's 200,000 follower count.
The page's associated Twitter account, @March_for_Trump, proliferated messages of racial bigotry ("Arrest and shoot every sh*thead taking part in burning our flag! #BLM vs #USA") and voter-fraud conspiracy ("Detected a voter fraud? Tell us about it! Call 888-486-8102 or take photo/video and send it to us"). The Daily Beast reported that the account cited the number as a hotline for the "Trump Lawyer Team." It has since been disconnected.
As evidence for Russia's cyber-obstruction continues to surface, the question remains as to whether or not the "fake news" emerging from the enigmatic depths of social media holds any real consequences. A group of researchers from Oxford University published a study in June that answered "yes."
The researchers traced accounts suspected of Russian interference from February 2016 up until the election and determined that the social media activity of falsified "bots" indeed held the power to overshadow activity from real accounts. The study reports, "The finding was yes, bots did infiltrate these cores [the most influential social media networks] and did have a significant influence on digital communication during the 2016 U.S. election."
In a tweet-first, discuss-second political playing field, opinions climb the algorithmic ranks of Twitter and Facebook like wildfire. Information is pushed to the tops of our constantly refreshing feeds as it receives more and more engagement. While these tweets or posts may be engaged highly with in terms of likes, comments or retweets, very few of the accounts interacting with them are in fact, human. A second definition of the word "catfish" was inducted into the Merriam Webster dictionary in 2014; a term spawned by popular internet culture citing someone who creates a false online profile for fraudulent or deceptive purposes. The cultural phenomenon has evolved from a humorous take on the downsides of a social media-driven society into a tool of mass espionage where "popular" views are manufactured and hold the power to deceive the American voter en masse.
Francesca is New York City-based National Politics contributor for Observer. Follow her on Twitter: @Friday_Tweets