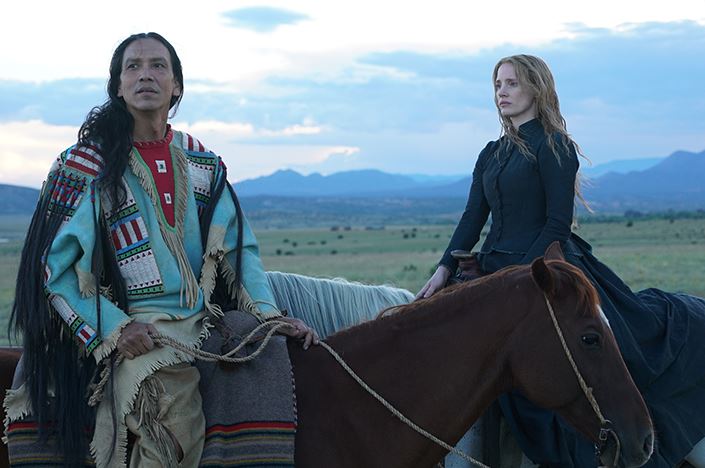 After a dismal summer at the box office, the autumn awards season kicks off big time at the 42nd Toronto International Film Festival beginning Thursday and running through Sunday, September 17. The opening night film pits tattooed bad boy Shia LeBeouf against snarly Swedish actor Sverrir Gudnason in the tennis biopic Borg/McEnroe—and since these movies often come in pairs, on the court later in the week is Battle of the Sexes, already spinning Oscar buzz for Emma Stone as Billie Jean King opposite Steve Carell's Bobby Riggs. As I head up to the great white north, here are five films I can't wait to see:
The Florida Project
Kids all over the U.S. dream of living year-round near Florida's Disney World. But, in Sean Baker's moving drama, it's not all Dumbo and Dancing Candlesticks. Spunky six-year-old Moonee (newcomer Brooklynn Prince) and her Our Gang-style rough-and-tumble buddies live at a shabby local no-tell motel and hustle tourists under the watchful eyes of desk clerk Bobby (Willem Dafoe, bound for the Best Supporting Actor shortlist). It turns out that living by the famed theme park is no fairy tale.
Woman Walks Ahead
Jessica Chastain cements her commitment to female filmmakers and female-driven stories with Susanna White's gritty Western. Written by Steven Knight, the period drama follows Catherine Weldon, an independent-minded portraitist who travels from 1890's Brooklyn to the Standing Rock Reservation in the Dakota Territory to capture Sitting Bull (Michael Greyeyes) on canvas. Once there, she gets involved in the Lakota's struggle for self-determination.
The Shape of Water
Oscar nominee Sally Hawkins has the golden statuette in her sights in a romantic fantasy from Guillermo Del Toro (Pan's Labyrinth) about a mute cleaning lady and the bizarre man-sized lab amphibian with whom she falls in love. A very quirky sci-fi take on the Beauty and the Beast fairy tale is getting raves out of the Venice Film Festival, where The Hollywood Reporter's David Rooney wrote: "A dark-edged fairy tale as lovingly steeped in vintage movie magic as it is in hypnotic water imagery…." Michael Shannon, Octavia Spencer and Richard Jenkins co-star.
The Killing of a Sacred Deer
If you're still wondering what Yorgos Lanthimos's The Lobster was about, you are not alone. Puzzled or not, I expect the unexpected with his new dysfunctional family film that finds him reteamed with Colin Farrell, an actor who just keeps getting better, deeper and darker. Also starring Nicole Kidman and Alicia Silverstone, the unsettling thriller has Farrell playing a surgeon whose life unravels without anesthesia after he mentors an unstable teenager.
One of Us
A new documentary from the filmmakers behind Jesus Camp finds Heidi Ewing and Rachel Grady exploring religious culture in America. This time they focus on the Hasidic community—and three individuals (a mother of seven, a teenaged addict and a successful actor) who chose to leave the insular sect and find their fortunes in the secular world as they each struggle to balance faith and personal freedom.
Last year, contenders Moonlight and La La Land both played at Toronto to critical acclaim—as well at Manchester by the Sea, which scored a Best Actor win for its star Casey Affleck. At the end of next week, I'll pen a dispatch on the early Oscar contenders out of Toronto—and those that, like Nate Parker's The Birth of a Nation or Oliver Stone's Snowden, scratched.