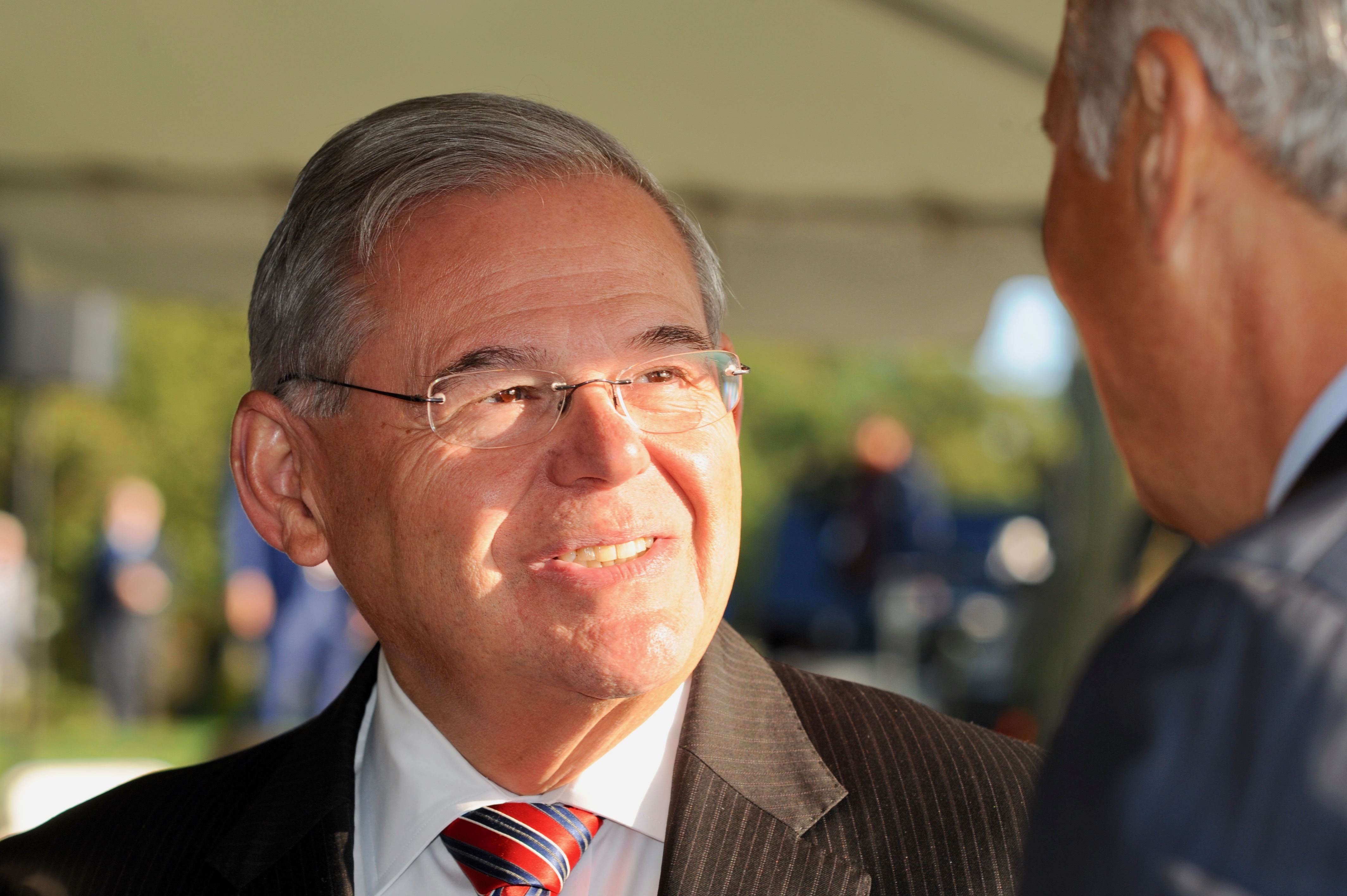 A former foreign policy advisor for Sen. Bob Menendez testified on Monday that his team wrote letters and made calls to foreign officials on behalf of the senator to advocate for visas for the girlfriends of co-defendant Salomon Melgen, a wealthy Florida eye doctor who is accused of bribing the senator with expensive gifts and trips.
Mark Lopes on Monday said he was involved in visa-acquisition issues every "one or two or three months" during his time on Menendez's staff from 2007 to 2010.
In 2008, Melgen sought visas for two sisters from the Dominican Republic, Rosiell and Korall Polanco Suero. He enlisted the help of Menendez's office and a letter of support was written ahead of a visa interview for the two women in the Dominican Republican, Lopes said. Despite the inclusion of the letter the visa application, those visas were denied. According to Lopes, when he informed Menendez of the denial, the senator told him to call the ambassador "ASAP."
"He wanted to be proactive about advocating for the outcome he sought and didn't want to wait for a response," Lopes said, noting that it wasn't unusual for the senator to "advocate forcefully" in such matters.
Eventually, the visas were granted for the Polanco sisters to come visit Melgen in the U.S. Lopes said he personally worked for about "15 or 30 minutes" on the visa issues.
In an email exchange presented to the court as evidence, Lopes told Menendez's former chief of staff, Danny O'Brien, that he believed the visas had only been granted due to the senator's intervention. Lopes said that he had never been asked to do anything improper while working for Menendez.
Lopes also testified about the visa-acquisition process of another of Melgen's foreign girlfriends, Juliana Lopes-Leite. The Brazilian national was identified in the indictment as a girlfriend of Melgen who was seeking to enter the U.S. on a student visa in 2008 in order to attend a law school program.
During cross-examination, Menendez attorney Raymond Brown presented a similar visa matter where Lopes worked on behalf of Menendez to advocate for the granting of visas for a Colombian family. That family had no connection to Melgen, attorneys said.
"To whatever extent it may impress a jury… the jury has a right to consider what the senator did under similar circumstances more or less contemporarily with the alleged offense," said Judge William Walls.
Throughout the trial so far, prosecutors have been claiming that despite a friendship between Melgen and Menendez, acts like Menendez seeking visas for foreign girlfriends were part of a quid pro quo agreement between the two.
The jury will need to decide if such letters qualify as official acts or if Menendez's decision to write letters and make calls was inconsequential since it is outside of the scope of Menendez's elected position to grant visas.