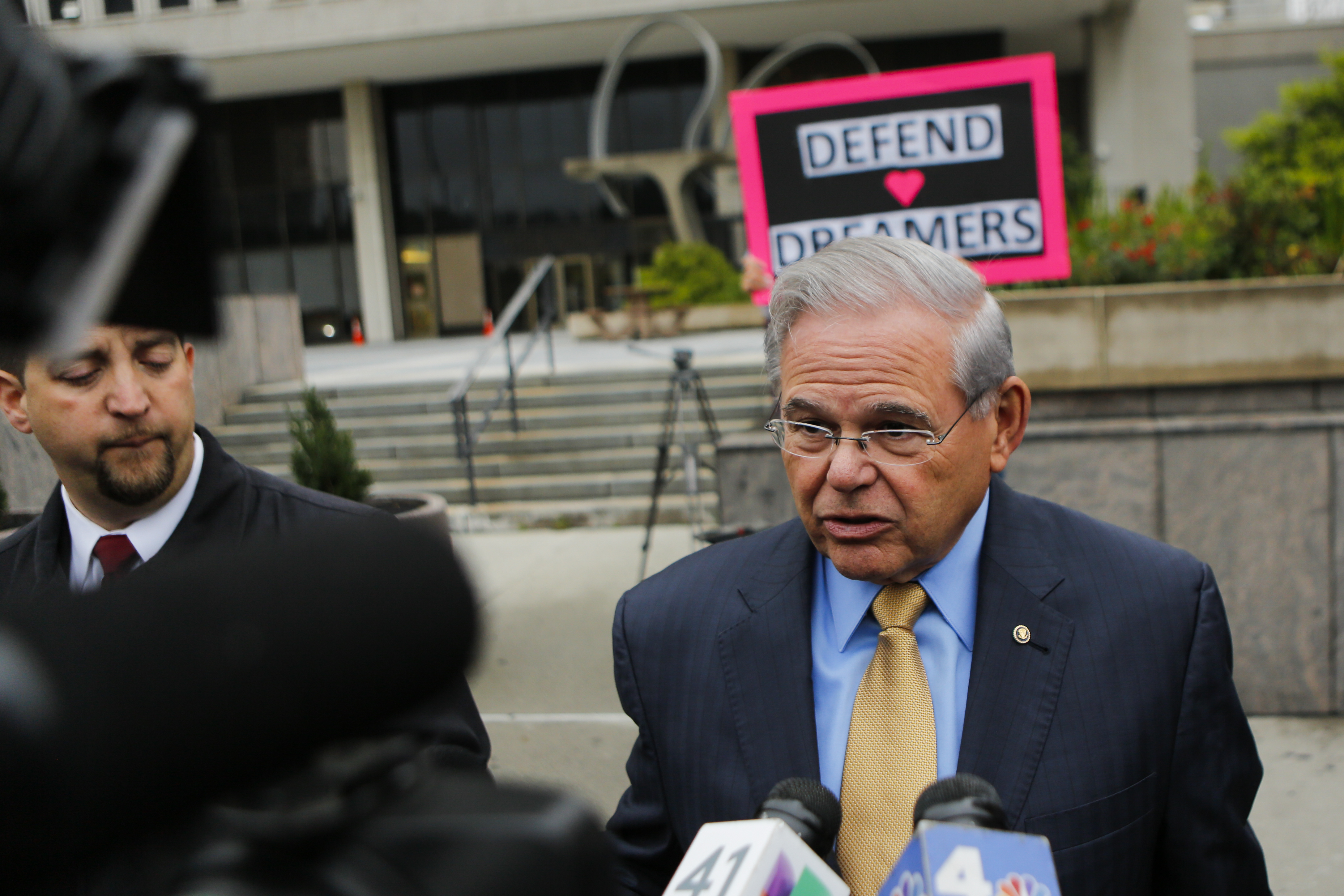 A former girlfriend of Salomon Melgen, the wealthy Florida eye doctor accused of bribing Sen. Bob Menendez, testified Tuesday that her visa application was initially denied and then approved after Melgen said he'd "fix it" by getting Menendez involved, according to reports.
For the second straight day, the corruption trial focused on visas Menendez helped secure for Melgen's foreign girlfriends. Prosecutors claim acts like Menendez seeking visas were part of a quid pro quo agreement between the two.
Rosiell Polanco-Suera, a woman from the Dominican-Republic identified as a former Melgen girlfriend, said her visa application initially was denied in 2008, according to the Associated Press. After the denial, Melgen told her he was "going to fix it" by speaking to Menendez, the AP reported. The visa was approved when she applied again.
Another woman, Svitlana Buchyk, testified Tuesday that Melgen once joked that Menendez obtained her visa for her, according to the AP. But she denied the senator played a role in securing her visa, according to NJ.com.
Mark Lopes, a former foreign policy advisor to Menendez, testified Monday that it wasn't unusual for the senator to "advocate forcefully" in seeking visas. But in a 2009 email read aloud in court Tuesday, Lopes had criticized Menendez for lobbying ambassadors to secure visas for the women, according to Politico. The jury was not present when the email was read in court, and jurors won't see most of it because Judge William Walls said it would violate a court rule that excludes relevant evidence for prejudice, Politico reported.
Menendez is accused of accepting gifts, lavish trips and large campaign contributions from Melgen in exchange for taking official actions to help Melgen's interests. Menendez maintains his innocence and says his long friendship with Melgen has been misconstrued as corruption.