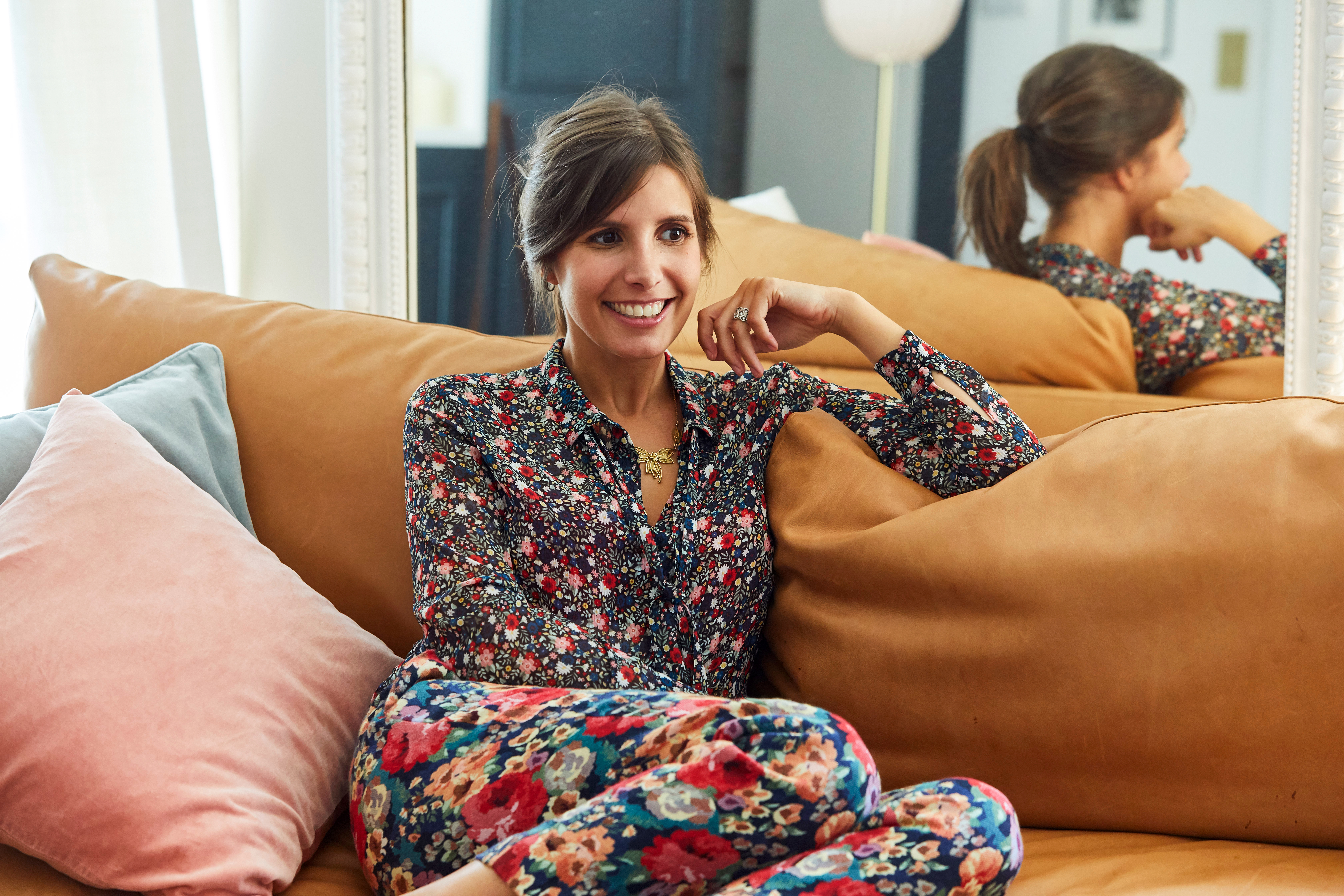 Despite the disheartening amount of American designers who chose to present their spring/summer 18 collections in Paris, New York Fashion Week has been doing just fine. So fine, in fact, that a major French fashion brand has decided to flip the script on all of us by coming to America.
Morgane Sézalory, creative director and founder of the French fashion brand Sézane, loves New York. She first visited the city that never sleeps when she was only 13 years old on a family trip. "I felt like I was going into a movie! It was magical," she gushed. Anyone who has embarked on a visit to New York knows the feeling well.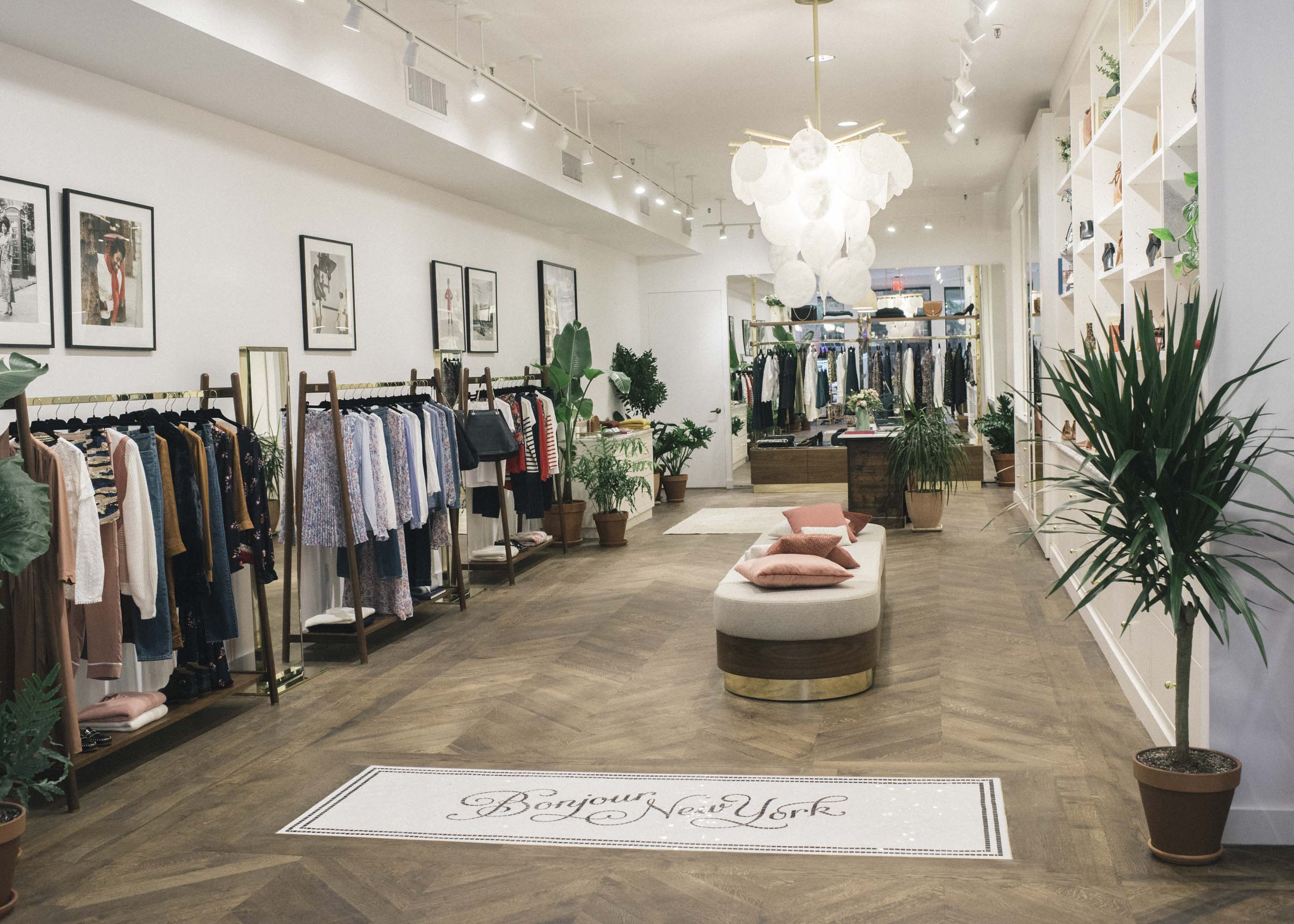 Her most recent trip to the Big Apple was perfect timing for fashion week—and rather convenient for her personal life, too. The mother of two arrived right after signing off on two launches in Paris and taking her eldest daughter to school on Monday. She was just in time for the opening of her first international brick and mortar Sézane shop, located on Elizabeth Street, which has been years in the making.
American fashion has been a constant source of inspiration for Sézalory. Her work has been acknowledged by several American fashion brands including made-to-measure denim company Madewell, who collaborated with Sézane in 2014 to produce a 14-piece capsule collection; a second collaboration with the retailer followed in 2016. Classic American cinema has also heavily influenced Sézane's aesthetic, including the titles West Side Story, Frances Ha, and Manhattan.
Sézane launched in 2013, exclusively on the web. As one of the first digitally developed fashion brands hailing from France, the brand's goal was simple: to make Parisian luxury accessible. Shockingly, fashion hadn't always been Sézalory's focus, a fact no one would ever suspect, because it comes so naturally to her. "It's an organic, living brand," she told the Observer. "It's not only fashion."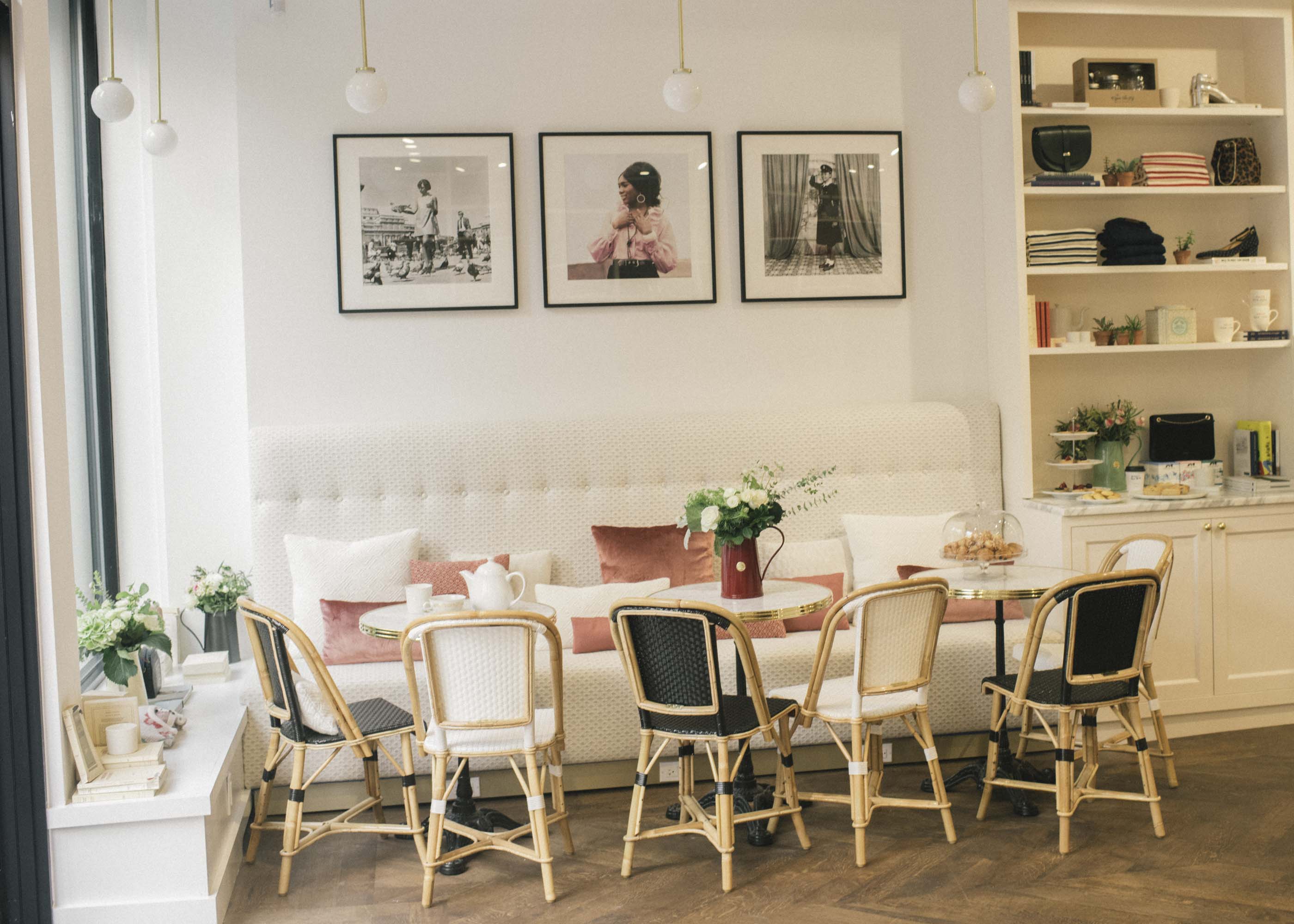 Sézane's incredible commercial success thrived on spontaneity, a fact that led to the opening of Sézane's first Parisian flagship. "It fell from the sky. We were not looking for it, but it was so beautiful," she recalled. "I decided to take the place to be able to share and offer a special experience—a way of living and a way of hosting people." The store, quite fittingly, is called L'Appartement, to mirror the cozy and welcoming vibe of your BFFs home.
While the New York storefront, also known as L'Appartement, may not compare to its Parisian counterpart in size, it does provide shoppers with the same quality and attention to detail, thanks to a brilliant offering of books, photographs, and homewares that reflect both American and French culture. 
It's a gorgeous little gem among the treasure trove of shops in Nolita, one that stands out from the rest for being trés, trés chic. The rather French floral blouses and chunky knit sweaters are beautifully merchandised, alongside bright white shelves boasting delicious leather bucket bags, and several footwear silhouettes. Breezy linen dresses and perfectly faded jeans hang beautifully on gilded racks.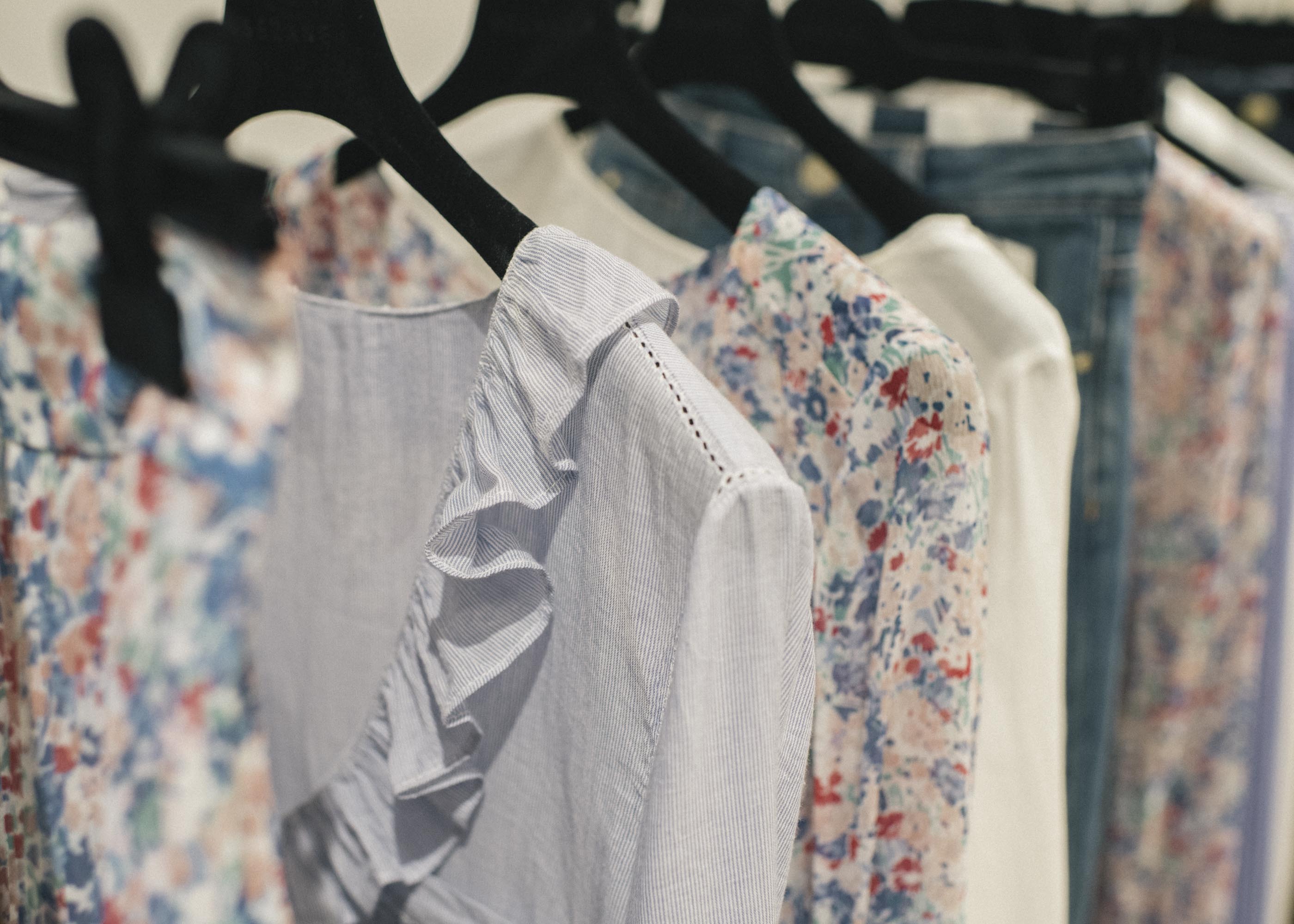 Every inch of L'Appartement is Instagram worthy. Fresh flower arrangements courtesy of Flower Girl NYC abound, while store attendants cater to your every caffeinated whim with beverages from local French café, Maman. It's an ode to the luxurious retail experiences of a bygone era, a unique form of French hospitality. "Even if the website is the main door to the brand, you can show things you can't show—the smell, the food, the coffee—even to be able to touch the products," Sézalory explained.
Feed your inner French girl and head to Sézane at 254 Elizabeth Street. If you can't make it to L'Appartement in person, you can shop all things Sézane here.