Lately, Instagram feels more packed with #sponcon posts than ever before, whether it's a favorite influencer hawking tummy tea or an A-lister singing the praises of a food delivery service. According to the FTC, there are plenty of other sponsored posts that aren't being disclosed accordingly. 
The FTC sent out a brand new set of warning letters to celebrities who were secretly posting ads on Instagram, requiring them to respond. Teen Mom Farrah Abraham received one about a recent procedure (unsurprisingly, she's not the only Teen Mom to make the list). Former Kardashian boyfriend Scott Disick also made the not so enviable list, as did Naomi Campbell, Ciara Princess Wilson, Modern Family star Sofia Vergara and Rich Kids of Instagram star Dorothy Wang.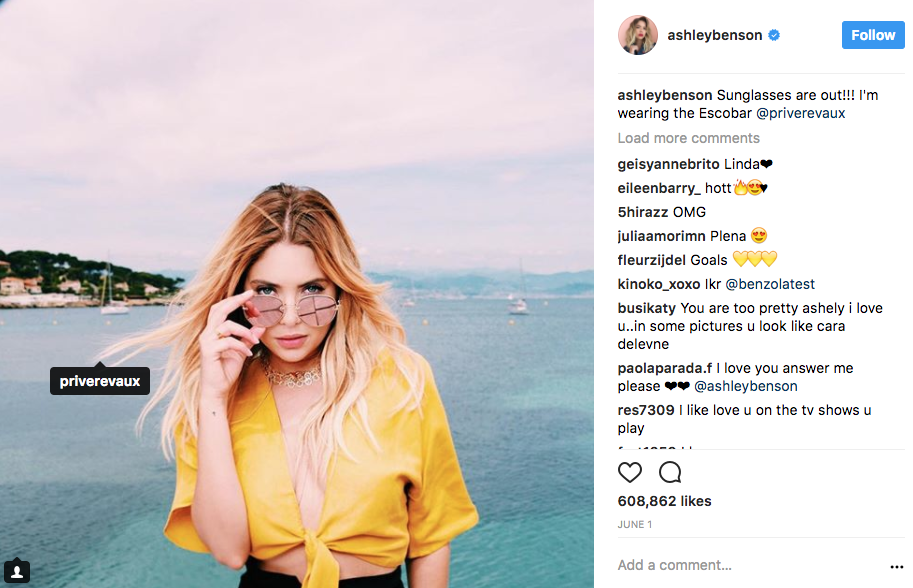 The FTC released the letters, and the accusations are downright embarassing, ranging from plastic surgery procedures to fit tea. Reality star Lilly Ghalichi seems to be under fire for her entire wedding.
And 3/4 of the Pretty Little Liars are now being stalked by someone even scarier than A. Ashley Benson is in big trouble for an Instagram post promoting a plumping serum and a new leather jacket, as "The FTC staff believes that tagging a brand is an endorsement of the brand." Her Pretty Little Liars co-stars are also facing the wrath of the FTC. Lucy Hale shouted out Chiara Ferragni's shoes, clothing line We The Dreamers, Red Valentino and Fendi. Shay Mitchell endorsed a baking soda scrub.
https://www.instagram.com/p/BUX53I6gKIQ/?taken-by=lindsaylohan
Even Lindsay Lohan couldn't escape their fury. LiLo endorsed a food intolerance test, but that's not all. "Two of your other Instagram posts, attached to this letter, have recently come to our attention. In one, you posted a video of yourself cooking and wrote, "Cooking on a #boat In @alexanderwangny." In another, you posted a selfie on a boat and wrote, "#cannes #chakra #blessed #LohanJewelry@ssh_maritime," the FTC scolded.
The next time a celebrity posts without an #ad attached, they could be on the receiving end of an FTC letter about their latest visit to a dermatologist.