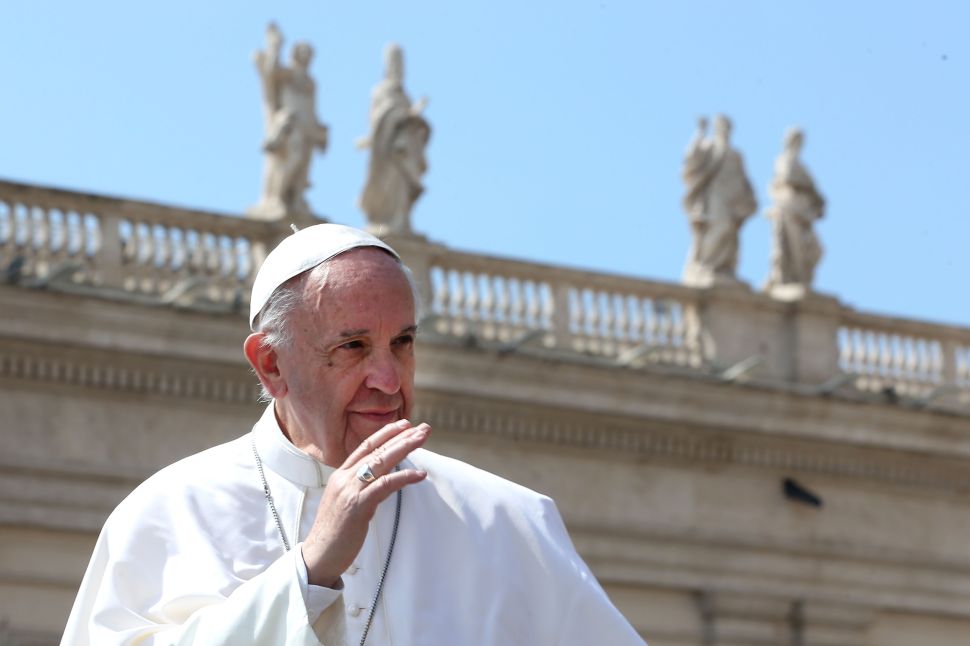 Jonathan Pryce is cornering the market on religious roles in Hollywood. Okay, fine, his turn as the High Sparrow in Game of Thrones may have been at the head of a fictitious religion (Seven Blessings), but his next one sure isn't. Pryce will portray Pope Francis in a new Netflix movie with Anthony Hopkins in talks to star as his predecessor Pop Benedict, Deadline reports. The film comes from City of God director Fernando Meirelles and writer Anthony McCarten (The Theory of Everything, Darkest Hour).
The movie will examine Pope Benedict's election and his subsequent resignation from the papacy, which paved the way for Pope Francis. The Argentinian Jorge Mario Bergoglio is the first Jesuit pope, the first from the Americas and the first Pope from outside of Europe since the 8th Century. Initially, he was hesitant to assume the position in 2013, an area the movie will explore in detail.
Netflix continues to swing for the fences with important films yet undermines their own content by giving Adam Sandler $80 million to make fart jokes while the combined budgets of Beasts of No Nation and Okja pale in comparison. If Netflix really wants to be taken seriously as a movie studio—and not be booed at Cannes and the like—maybe it should funnel more resources into interesting projects such as this (and cut down on that massive growing debt).