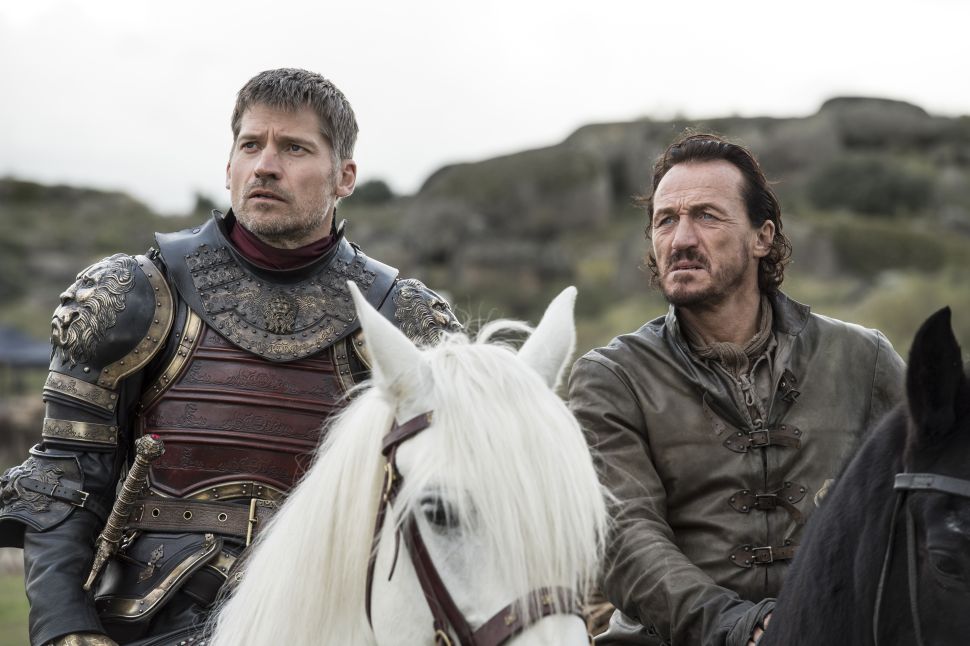 Sadly, Game of Thrones has just six episodes left in its run before it heads into the Long Night forever. Somehow, the sprawling epic fantasy series needs to resolve the fight for the Iron Throne, the conflict between the living and the dead and the whole "I just slept with my aunt" Jon-Dany fiasco in those six installments. Given how many massive chunks of story are left to tell, we're a bit surprised that the series is adding (at least) two new characters to season eight. Even more surprising is the fact that they are both kids.
According to Watchers on the Wall, the first new character is said to be a young "Northern Girl," aged eight to 10. Per the outlet:
"The role is described as being a straight-talking Northern-accented girl, someone remarkable for her dauntlessness and integrity. According to the write-up, she's been brought up in a family of soldiers and shares their fearlessness. The part is said to be a 'very nice stand-out part for a strong-minded young girl with a fighting spirit.'"
Everyone else is thinking of Lyanna Mormont too, right? Could this character be another Mormont? Or perhaps this girl belongs to a recently slaughtered family at the hands of the marching White Walkers? Revenge, after all, is one of the tastiest Game of Thrones flavors. Perhaps most exciting is the possibility that this character is actually a young Lyanna Stark seen in a Bran-assisted flashback. We've seen her before and there's still much to learn about the catalyst of Robert's Rebellion.
The second role is that of a boy aged eight to 12 with a slim and agile physical look.
"He's described as being from a poor background, a boy who has to fight to make his way in the world. The description we saw mentions that they need an actor who can 'completely own the scenes that he appears in,' hinting at multiple scenes. No coloring or height was noted, for what it's worth."
Given the lack of regional details, it's hard to say where this character may hail from. But a poor background suggests either King's Landing or somewhere in Essos. We're betting on the former given the location's looming presence over everything in Thrones.
No premiere date has been set for season eight, though it is expected to arrive in either late 2018 or early 2019.