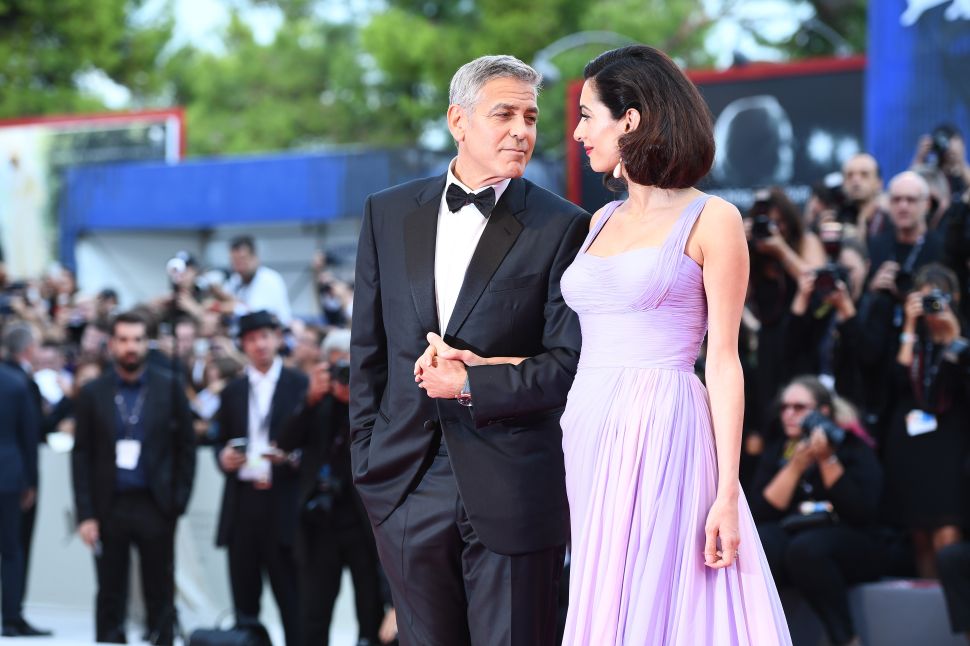 When it comes to his personal life, George Clooney has always been a very private individual. Despite the A-lister's public persona, he has always preferred the more intimate details of his life stay out of the tabloids. As such, the Oscar-winner has fought hard to control any public information regarding the twins he and wife Amal welcomed in June.
Clooney, 56, described his reaction to the birth to THR: "It was wild. You know, everything is conceptual until it's real. It's like, 'Yeah, we're going to be parents, yeah.' And all of a sudden you go: 'Holy shit. I'm a parent!' " Alexander and Ella were born on June 6 in London and hold dual British and American citizenship.
But since Clooney and Amal, 39, are on the older side of parenthood, tabloids have run with the rumor that they used fertility drugs to help with the pregnancy. It's a rumor both have vehemently denied, per the outlet. Asked if she wants more children, Amal said: "I'm 39. I already had them quite late."
As Clooney tells it, becoming a father later in life is both an exciting and daunting undertaking.
"The first thing you think is, 'I hope I don't screw this up.' I mean, look, we are all responsible for things in life, and Amal and I are responsible for each other in a way — we look out for one another and we care about one another. But you are really responsible for two kids. I want them to be happy. I want them to have a sense of humor. I want them to be interested in things. I want them to be compassionate about other people's plights. Because that's the thing, you know? You have to have some sort of empathy."
Though he isn't set to appear in any more films this year, Clooney did direct October's anticipated Suburbicon from a script written by Joel and Ethan Coen.