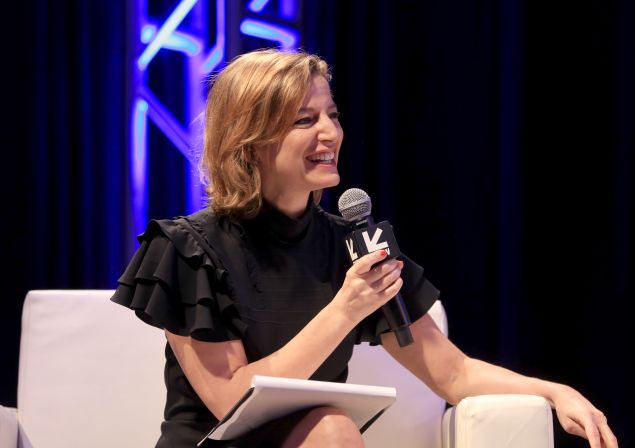 There's been a longtime cliche in media that "three's a trend," but what about four?
Glamour editor-in-chief Cindi Leive announced today that she's leaving the magazine after 16 years at the helm. She's the fourth editor of a major magazine to announce a departure in the last week, following Vanity Fair's Graydon Carter, Elle's Roberta "Robbie" Myers and Time's Nancy Gibbs.
Leive broke the news to her so-called "Glam fam" this morning. She said on Twitter that she would officially make her exit after Glamour's annual "Women of the Year" issue in November.
Even though she started her journalism career at The Paris Review, Leive really got into the journalism game as an editorial assistant at Glamour for 11 years. After a two-year break as editor of Self, she returned to the Condé Nast publication as editor in 2001.
Leive ushered the magazine into the digital age—today Glamour's website gets 11 million monthly unique visitors, and the brand has 15 million followers on social media platforms.
She also got the magazine more involved in educational and political issues, overseeing the launch of Glamour's Girl Project, which helps raise money for young women to attend school. The "Women of the Year" awards honored trailblazers like Malala Yousafzai during her tenure.
Leive and Condé Nast artistic director Anna Wintour collaborated on Glamour's first presidential endorsement, backing Hillary Clinton, last year.  The magazine also published an essay by Barack Obama called "This Is What a Feminist Looks Like."
So why is Leive leaving? She was coy about the exact reasons, and about what she would do next. Carter, Myers and Gibbs were similarly vague, only saying they planned to spend time with their kids or devote more attention to roughly outlined future projects.
But Leive rejected the idea that her exit, and those of her fellow editors, signaled a sea change in the publishing industry, or that magazines were losing their influence. Indeed, she told The New York Times that she was looking forward to "hanging out" with her fellow expats "in the corner booth somewhere."
"I have been given this gift of so much more life and I want to do something with it," she said.