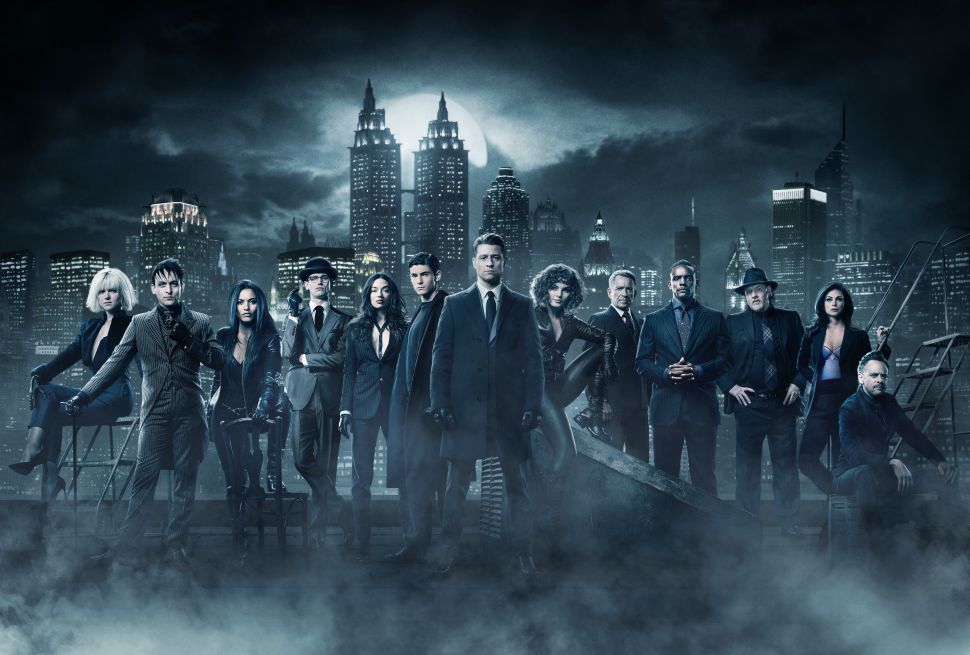 Fox's not quite a Batman prequel Gotham returns tonight for its fourth season. Despite some—ahem—mixed reactions from fans and critics over the years, Gotham is still holding strong in the ratings, though there have been declines. Season 3 averaged a healthy 3.3 million viewers, according to TV Series Finale, down from Season 2's 4.09 million. Still, last year's mark compared favorably to Fox's other scripted shows and gives them a foothold in the hot comic book genre.
If you're one of the loyal remaining fans, you'll be interested in all the ways you can live-stream tonight's new episode. Thankfully, we got you covered in that department.
Gotham Season 4 Viewing Details
Date: Thursday, September 21, 2017
Time: 8 p.m.
Episode Title: "A Dark Knight: Pax Penguina"
TV Channel: Fox
How to Live-Stream Gotham Season 4 Premiere Online
If you want to catch Gotham via a live stream, your best bet is Fox Live. The stream offers a one-hour "Preview Pass" to first-time users. You will need your log-in and password information for your cable or satellite provider after the time expires.
If you're a cord-cutter without access to a cable subscription (or a broke millennial), you can live-stream Gotham online through DirecTV Now. DirecTV offers a free seven-day trial, so you'll receive a full seven days free before your paid membership begins. If you cancel your subscription within the week, you will not be charged. DirecTV Now is available on Desktop, Apple TV, Amazon Fire TV and Chromecast.
How to Live-Stream Gotham Season 4 Premiere on Mobile
If you don't have access to a TV or computer, Fox is still there for you with its Fox Now App. Just sign in with your cable provider information after downloading the app for free in the App Store, the Google Play store, or the Microsoft Store.
DirecTV also has a DirecTV Now app on App Store and Google Play store where you can watch Gotham for free if you sign up for the seven-day trial and cancel it before the trial period ends.
Happy viewing!
https://www.youtube.com/watch?v=G642RtiMUKE