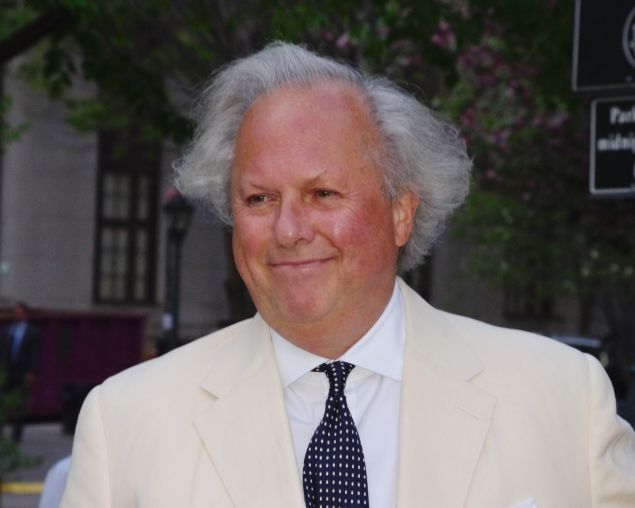 Graydon Carter, the dean of New York magazine editors, announced today that he is leaving his post at Vanity Fair in December after a 25-year run.
"I want to leave while the magazine is on top," Carter told The New York Times.
Carter, a native of Toronto, joined the Condé Nast publication in 1992 after stints at Time and The New York Observer. He also founded the satirical magazine Spy, which famously called President Donald Trump a "short-fingered vulgarian."
During his time at Vanity Fair, the magazine became well-known for mixing celebrity news and political exclusives. Notable stories included the first public interview with Watergate leaker "Deep Throat" (W. Mark Felt) and Caitlyn Jenner's first interview and photo shoot following gender confirmation surgery.
Carter nurtured a stable of writers including Christopher Hitchens, Dominick Dunne, Fran Lebowitz and James Wolcott. And he turned the annual Vanity Fair Oscar party into the hottest ticket of awards season.
The magazine's circulation also grew to 1.2 million people and web traffic spiked as well. But at the same time, print advertising eroded and Vanity Fair was forced to cut staff.
Carter was coy about future plans, saying only that he has the "rough architecture" of a future project in mind. In recent years, he's branched into restaurant ownership and Broadway producing.
There's no word yet about who will replace Carter as editor, although Adam Moss of New York magazine and Janice Min of The Hollywood Reporter are rumored contenders.