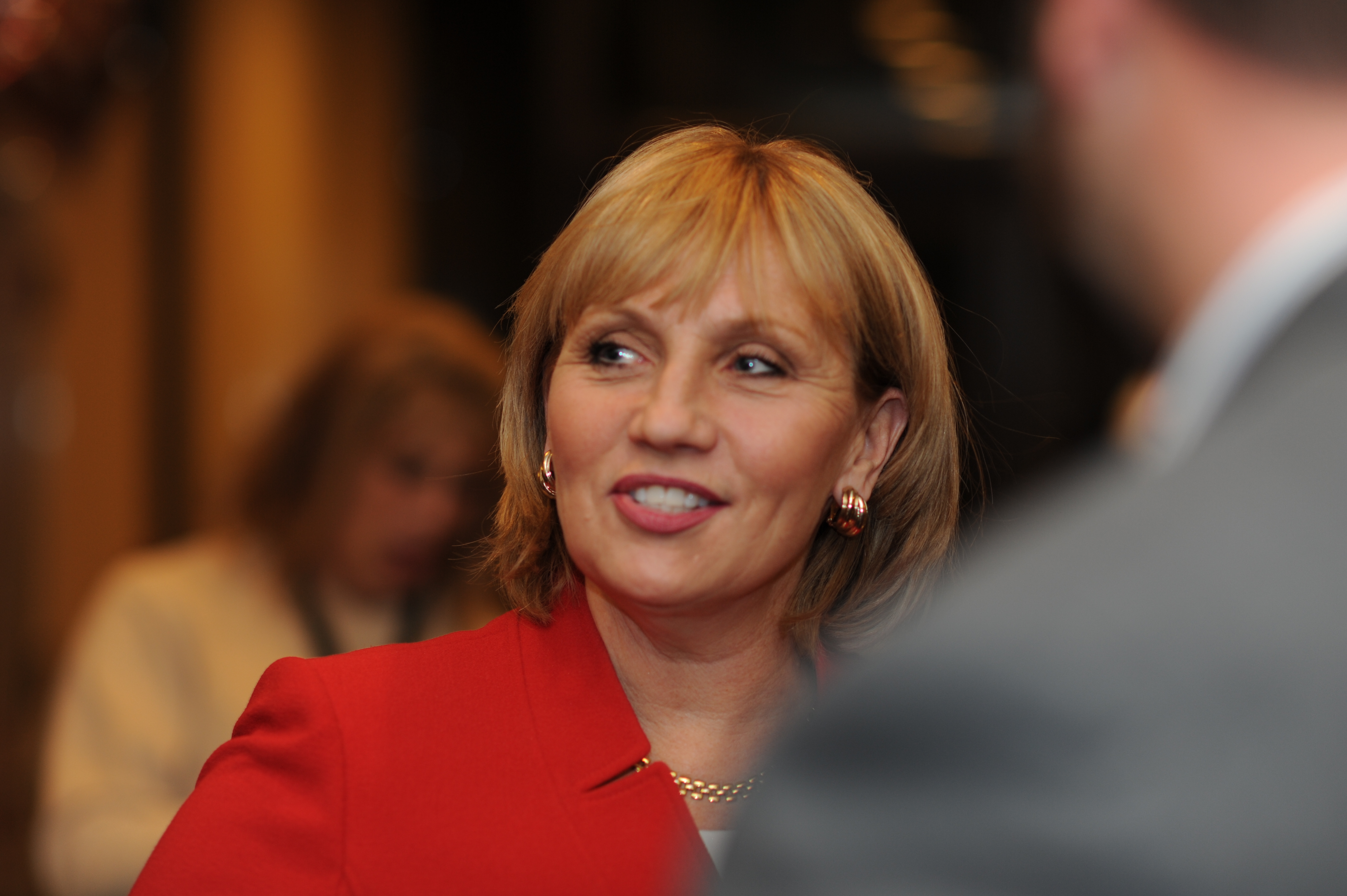 Lt. Gov. Kim Guadagno, the Republican nominee for New Jersey governor, will release two TV ads this weekend, one repeating a familiar campaign promise to slash property taxes for homeowners and another attacking Democratic nominee Phil Murphy for saying openly that he would raise taxes on the rich and large businesses.
Guadagno's campaign announced only one of those ads on Friday, the one where she describes her childhood with parents working "paycheck to paycheck" and promising to "cut property taxes for working families by over $800 a year" if elected.
The second ad, seen by Observer on Friday, blasts Murphy for proposed increases to several taxes totaling $1.3 billion per year. Guadagno's attack ad does not mention that Murphy's tax hikes would target the top income earners in the state. The ad also does not mention that Murphy's plan relies on legalizing and taxing recreational marijuana.
Guadagno spokesman Ricky Diaz said a press release announcing the second ad would go out early on Saturday and that the two ads would run concurrently on television. Diaz declined to comment on the specifics of the ad buy, including which media markets would be running the ads and how much the campaign spent on the buy. But if the ads run for even a week in the expensive New York and Philadelphia television markets, that would cost her campaign hundreds of thousands of dollars.
Guadagno's first ad touting a property tax cut says working families would save $800 a year. That's based on the average household income in New Jersey, about $72,000 per year, according to U.S. Census data from 2015.
Guadagno's tax plan is centered around a "circuit breaker" on property taxes that would cap the portion of the tax that goes to school funding at 5 percent of home income.
When discussing her plan in the past, Guadagno has more often focused on another figure: $3,000, the maximum a New Jersey family could save under her plan. But those savings would apply only for the highest-paying residents.
The ad also rehashes regular promises that Guadagno has made on the campaign trail, including an "audit" of state government that she says will help her pay for the circuit breaker plan by rooting out waste, fraud and abuse. Her plan will cost the state $1.5 billion in revenue a year, according to her own estimates.
"We moved at least twelve times in twenty years as my father looked for work," Guadagno said in the first ad. "So I understand the struggles families face. That's why I will audit Trenton, because government wastes too much of your money."
In the second ad a voiceover says that "we can't afford Phil Murphy."
Murphy has said that raising taxes on the state's highest earners and pot smokers would allow for the state to invest in programs like transportation, pensions, and schools, a strategy that, in turn, would drive up revenue growth.
New Jersey is the highest-taxed state in the nation and property taxes are often cited as a primary concern among voters. Despite Guadagno's focus on the issue, a recently released Quinnipiac poll has Guadagno 25 points behind Murphy, a former Goldman Sachs executive.