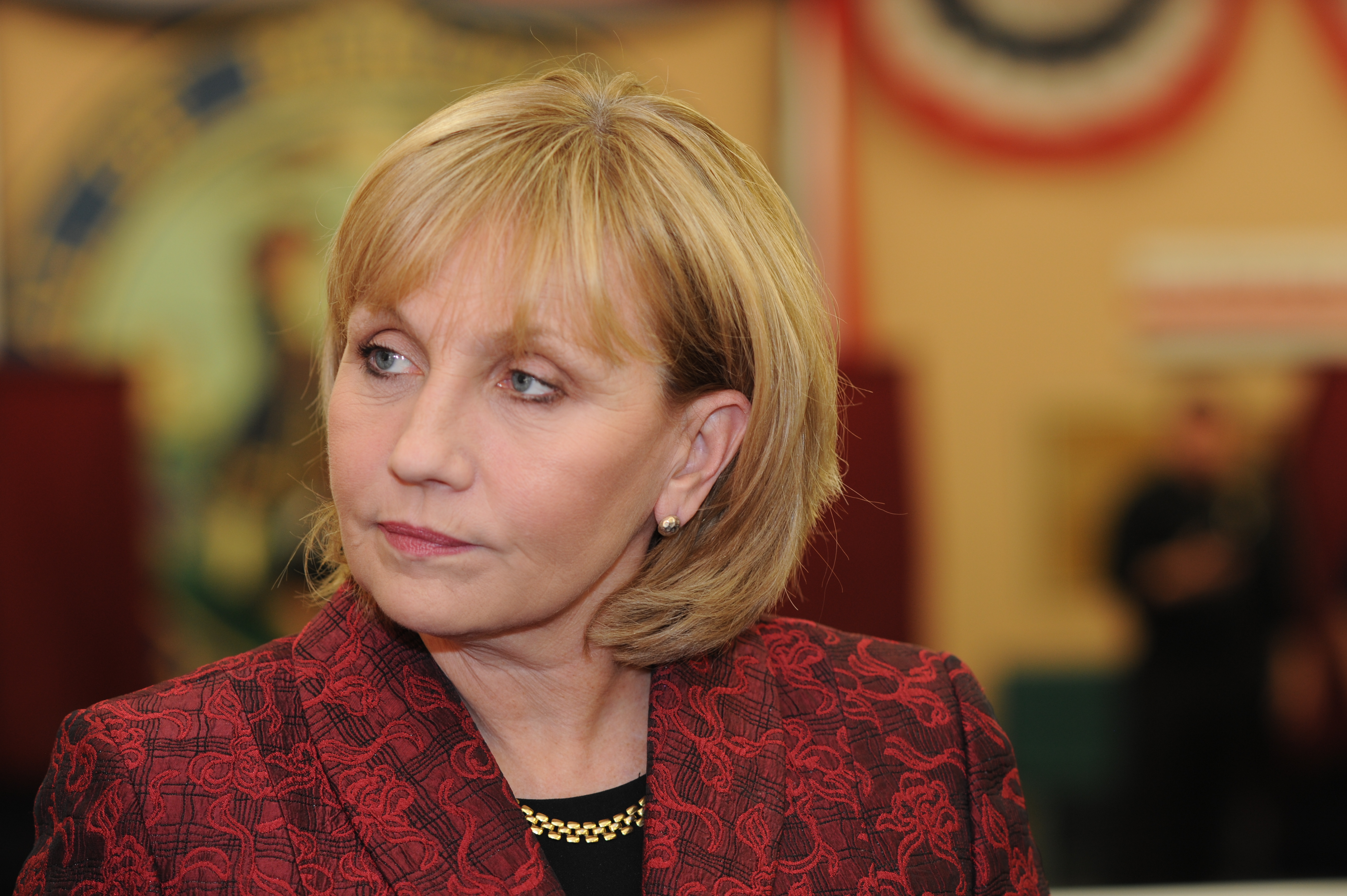 Kim Guadagno, the Republican nominee for governor, said Wednesday that Sen. Bob Menendez should resign if he is convicted in his corruption trial.
Menendez's trial began Wednesday in Newark and the legal battle has major implications beyond New Jersey. Federal prosecutors accuse Menendez of selling official actions that benefited a top donor, collecting a stream of luxury vacations, gifts and campaign contributions in exchange over several years.
Privately, several top Democrats and Republicans in New Jersey are positioning themselves to replace Menendez in the event he is convicted. But the timing of any conviction would likely decide whether the seat went to a Democrat or Republican. Gov. Chris Christie's term expires on Jan. 16, and a Democrat, Phil Murphy, is the front-runner to succeed him in the November election.
"If a jury finds him guilty, Senator Menendez owes it to his constituents to step down so that New Jersey can be represented with honor in the U.S. Senate," Guadagno said in a statement.
A scenario in which Menendez was convicted and resigned before Jan. 18 would let Christie pick a replacement to serve out the senator's term until the 2018 election. That would give Guadagno's GOP colleagues in the U.S. Senate an extra seat to boost their narrow 52-seat majority.
Several crucial votes in the Senate have come down to one vote, including the confirmation Betsy DeVos's nomination to lead the Department of Education and the failed Republican effort to repeal the Affordable Care Act.
Murphy on Wednesday declined to weigh in on the Menendez trial. If Menendez is found not guilty or if he can hang onto his seat until after Christie's term expires, Murphy would appoint a Democrat to the seat if he won the election.
"I haven't really thought about it, to be honest with you," Murphy said Wednesday when asked whether a convicted senator should leave office. Murphy said he was a fan of Menendez and a supporter.
"Phil Murphy hasn't really thought about whether Senator Menendez should resign if convicted? Phil Murphy hasn't thought about a lot of things important to New Jersey," Guadagno said. "He hasn't released a plan to lower property taxes. He hasn't formed an opinion on the interest arbitration cap that's set to expire. Now he doesn't have an opinion on whether New Jersey should be represented in the U.S. Senate by a felon if convicted."