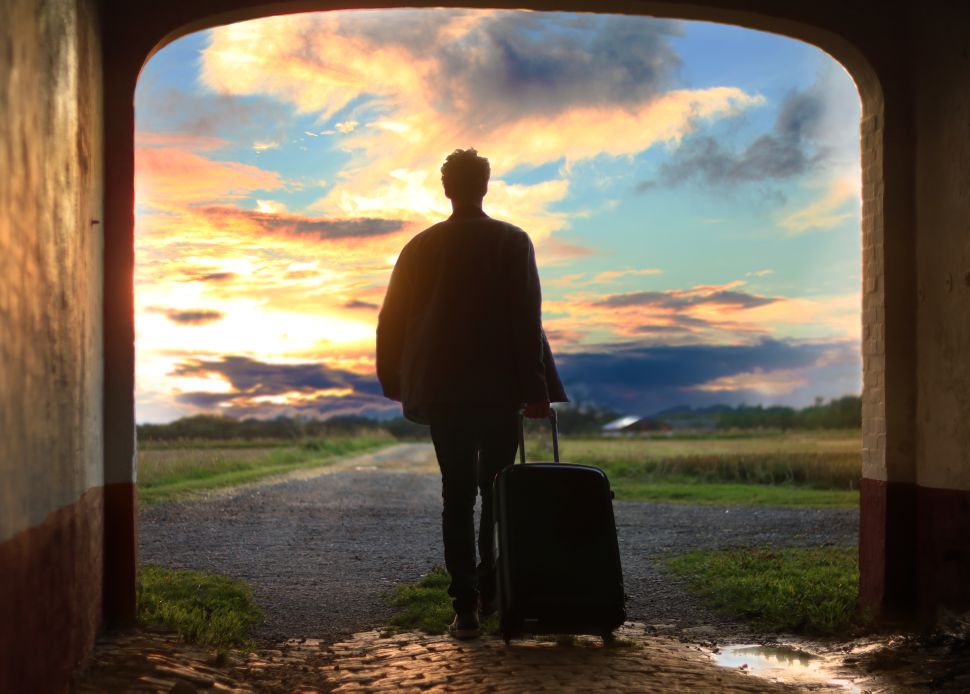 I'm sitting alone with a glass of wine, watching an episode of Laguna Beach on my laptop. This isn't different from my usual Friday routine, except today is a little exceptional. I'm not at home in New York City—I'm in Sandefjord, Norway, after a flight that was mistakenly booked to the wrong airport (long story), and my bag is in the ether somewhere between Venice and Amsterdam, thanks to KLM Royal Dutch Airlines. You would think a routine flight through an airline's global hub would easily get you from A to B with all your belongings. Think again.
This wasn't how I intended on spending time on my around-the-world trip. Yes, I had put together a framework—a couple weeks in Bali, then on to Europe for a bit, then back to Asia for the rest of the fall—but the day-to-day I left quite open-ended. When you embark on a trip with the intention of being gone for more than a year, it's unrealistic to plan where you're supposed to be and what you're supposed to be doing every hour of every day. So when I accidentally flew to a regional airport just about a two hour train away from where I was actually supposed to be, I had the luxury of sitting down, taking a breather, and spending some time with Lauren Conrad. I just popped open my laptop, ordered an expensive glass of cheap wine (for all of its charm, Norway is cripplingly expensive), and awaited news on my lost bag. None came. So began an excruciating five days of fielding phone calls and file reference numbers with KLM about where my bag was, and how they were going to intercept me on the next portion of my trip, in China, halfway around the world.
About one month before this Great KLM Lost Bag Tragedy of 2017, I had departed on my "big trip around the world." I moved out of my apartment in New York, said my goodbyes, and promised my mother I wouldn't do things like ride a bike in Münich without a helmet. I had cobbled together enough savings to last me for a couple months of comfortable travel, and figured I could write some stories remotely to earn some cash on the road.
"I'm just not at a point in my life where I want to be rich with money," I would tell each of my slackjawed friends who questioned how I could possibly leave New York. "I want to be rich with experiences. I want to see the world. I'll come back when I'm ready."
It's true that coming into this trip, I knew that there would be things like the Bag Tragedy that could not be avoided. I had largely anticipated this being a year of positive experiences—swimming under waterfalls, visiting ancient ruins, falling in love with a Brazilian financier à la Julia Roberts in Eat, Pray, Love. But as I opened my laptop that afternoon in Sandefjord, something much darker, much heavier began to close in on me. Something I had not anticipated.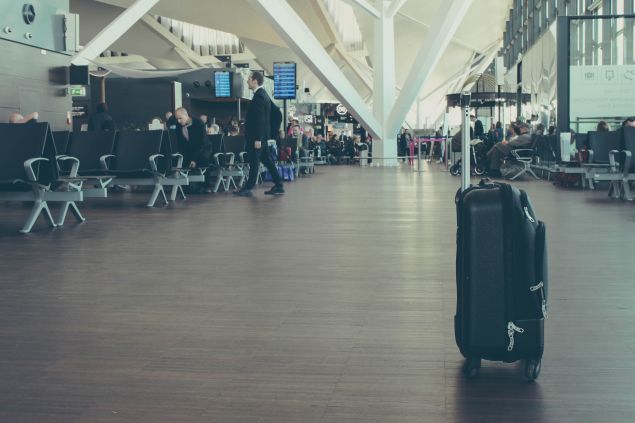 My newsfeed flooded with updates from Hurricane Harvey. And as if things could not get any worse, stories of human wretchedness began to emerge from the muck: televangelist Joel Osteen not opening his Lakewood church as a shelter; a woman cursing out a CNN reporter for her exploitative questions; and Donald Trump issuing a pardon for controversial former Arizona Sherriff Joe Arpaio in middle of the storm to (purportedly) avoid attention from the press.
Even here in middle-of-nowhere Norway, Donald Trump managed to make me roll my eyes.
It's not like the trip had been devoid of Trump to that point—nearly early every foreign person I've met along the way has made something to say about our fearless leader. I like to believe that our State Departments and ambassadors have their own way of justifying President Trump on the global stage, but we the travelers have been left in the unenviable position of having to explain The Donald to the everyday people we meet along our ways. I kept finding myself having the same conversation over and over, usually going something like this:
"Where are you from?"
"I'm from New York. Have you been to New York?"
"I would love to go, but not I am not sure now with your president…"
They trail off, the moment dies, and I'm left in the uncomfortable position of saying things like, "Well, we're pretty embarrassed about it!" or, "Don't worry, we didn't all vote for him!"
During my lifetime we have been spoiled with presidents who, regardless of their politics, have acted with dignity, statesmanship, and decency. Maybe it used to be the case that travelers like me didn't really have to carry with them this burden, this thing that I was feeling: the embarrassment that comes when your president is a temperamental, Cheeto-hued, reality T.V. star.
So as I sat alone in that airport in Sandefjord, it all became too much.
I had lost my bag, the only bag I was living out of for the next year, but it wasn't even really about the bag, couldn't be about the bag. It wasn't even about the awkwardness and shame of having to explain Donald Trump to every Tom, Dick and Fabrizio I met between Venice and Bali.
It was about guilt. Guilt about my immense privilege of being able to say, "I'm going to hit the road for the next year or so because, why not?"
Now that I've arrived in Hong Kong, I'm writing these words at a riverfront hotel, where I've come for a couple days of junk cruising (take that as you will) and knock-off bag shopping. The sun is setting over Victoria Peak, the air is thick with humidity, and I'm in a bathrobe at the rooftop pool. Watching those Hong Kong lights swell and fade over the liquid jet of Victoria Harbour, I can't help but be tinged with sadness. On one hand, I'm doing this amazingly decadent, privileged, self-indulgent trip that anyone would be lucky to do—and on the other, I feel like a phony.
KLM's loss of my bag suddenly feels not only trivial, but embarrassing in light of what other Americans are going through at home. The woes that I've allowed to upset me for the better part of a week pale in comparison to the aftermath of Harvey. I had to wear the same outfit for a couple days. Thousands of people lost their homes.
Today, now that KLM has finally (five days later) returned my lost bag, restoring order to my life and my "first world problems," my guilt remains. I am supposed to be having the time of my life, supposed to be discovering all these hidden truths about myself that I didn't know before—but the only truth I've discovered so far is that with the privilege of travel comes the lurking specter of immeasurable guilt.
What am I supposed to do with that guilt? 
It's a question that remains a mystery. I don't know what to do with these feelings. Going home doesn't feel like the solution. So the only option is to continue moving forward—and I can only hope that the answer finds me, somewhere out there on the road.