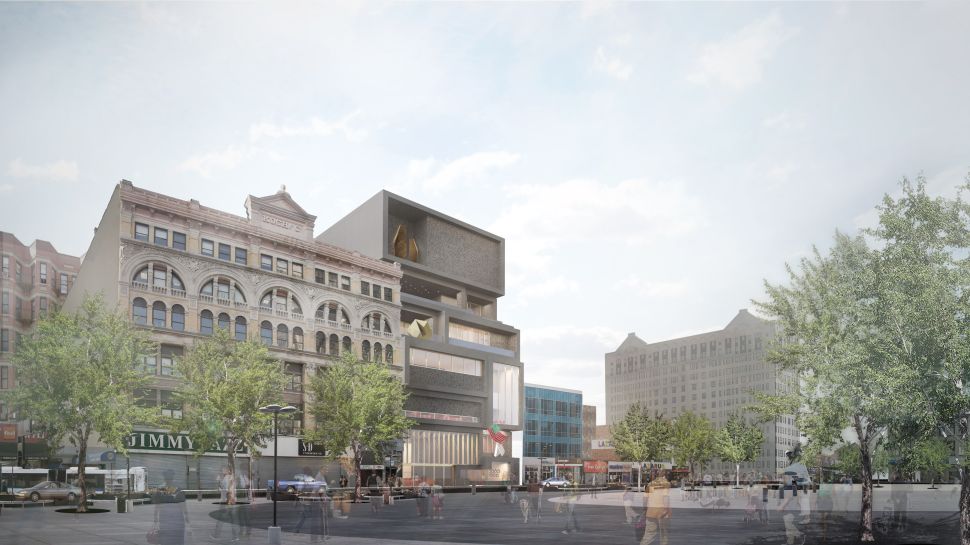 The Studio Museum in Harlem has made headway on its plan to create a brand new home for its growing collection and programming. The institution announced in 2015 that it would work with British star architect Sir David Adjaye, who also designed the recently opened National Museum for African American History and Culture in Washington, D.C. On September 26, director and chief curator Thelma Golden officially announced in that the designs have been completed and fundraising to the tune of $175 million has been achieved. Groundbreaking on the new space is slated for the fall of 2018, which coincides with the museum's 50th anniversary.
"We look forward to constructing a building that provides unprecedented resources for our work and creates a superb new cultural landmark for Harlem and the entire City of New York," Thelma Golden said the release issued by the museum shortly after the announcement.
The construction of the new building is the biggest initiative the Studio Museum has ever undertaken since its founding in 1968 by a group of artists, who included Betty Blayton-Taylor and Carter Burden. For the last 35 years, the museum has been housed in a century-old commercial building on West 125th Street, adapted for its use by late African American architect J. Max Bond Jr. But as the institution has grown and scope and influence, it has long been in need of a larger space to encompass its robust programming and esteemed Artists-in-Residence program.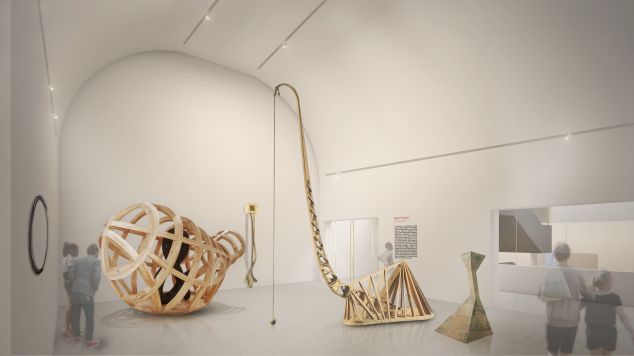 Inspired by the surrounding brownstones, churches, and sidewalks of the historic neighborhood, Adjaye's design has a sculptural facade that will make the museum stand out among the surrounding commercial spaces. The new five-story will boast 82,000 square feet and will rise on the site of the museum's current location. This represents a 115 percent increase in space and includes a lower level for presentations a welcome center, a café, and a roof terrace spanning the entire building.
Adjaye said that he and his team, in collaboration with Cooper Robertson, strove to create a structure that celebrate the rich heritage of the institution, its relationship with artists and its role as a pillar of Harlem's cultural life. "It has been an honor to work alongside Thelma Golden, the Board of Trustees, and the entire Studio Museum team to craft a new home for the Studio Museum—one that will build on the museum's incredible legacy and deepen its relationships with the local community and an expanding global audience," the architect said in a statement. "The design seeks to ensure that artistic dialogue remains at the heart of the Museum."
Margaret Carrigan is a freelance writer and editor. She planned to go to law school but she did terribly on the LSAT, so she got a master's in art history instead. She lives in Brooklyn with her cat, who is named after Alyssa Milano's character from the early aughts CW smash hit series Charmed.
Also by Margaret Carrigan:
Gallerist Bill Powers Tries Out 'One Night Only' Exhibition Model
Find the Taxidermy Bird You've Been Searching for at the Oddities Flea Market
How Can a Dealer Avoid Exorbitant Gallery Costs? Launch a Collaborative Space
Elia Alba's 'Supper Club' Photos Bring Voices of Color to the Proverbial Table