For kids, back-to-school season means new backpacks and the smell of freshly sharpened pencils. For a bride, it's a chance to decorate with grapevines, create a signature cranberry cocktail and revisit the days of academia by wearing a wedding dress that matches her college major. From the sciences to the humanities, these frocks earn a 4.0 for style.
Biology
The fashion-forward student of living organisms couldn't find a more suitable dress than this Reem Acra confection. The strapless ball gown hits all the right entomological notes, with jewel-like hand-beaded appliqués in the form of butterflies and dragonflies winging across the creamy silk-satin bodice.
Classics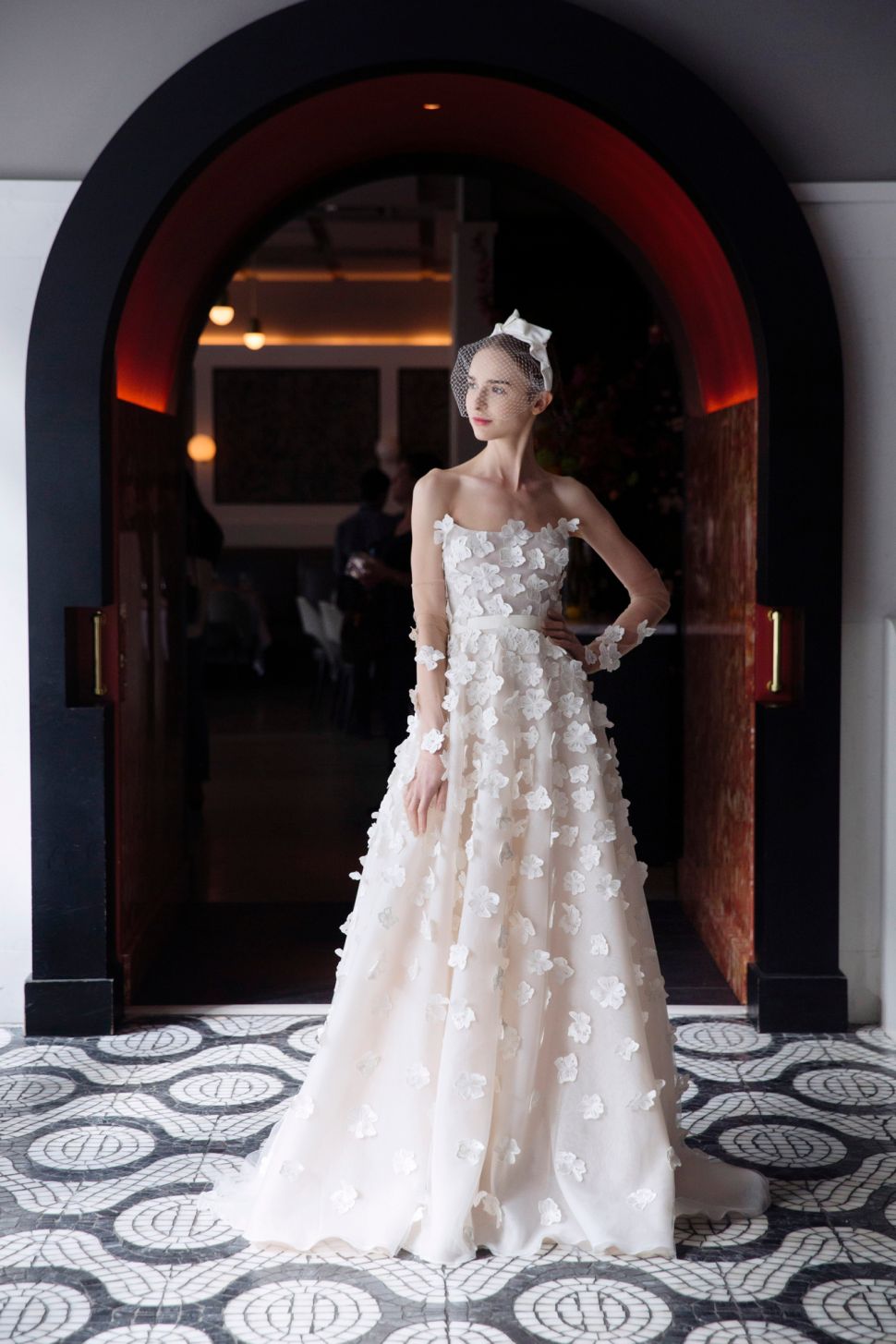 Pure lines and a timeless silhouette appeal to the bride who is naming her wedding tables after Roman deities and plans to honeymoon in Santorini. The feminine details of this Lela Rose frock are worthy of Aphrodite: flowing organza nipped at the natural waist, the gently scooped neckline, and a flurry of three-dimensional floral appliqués. It helps that the organza sleeves are as charming as a Mediterranean breeze.
Engineering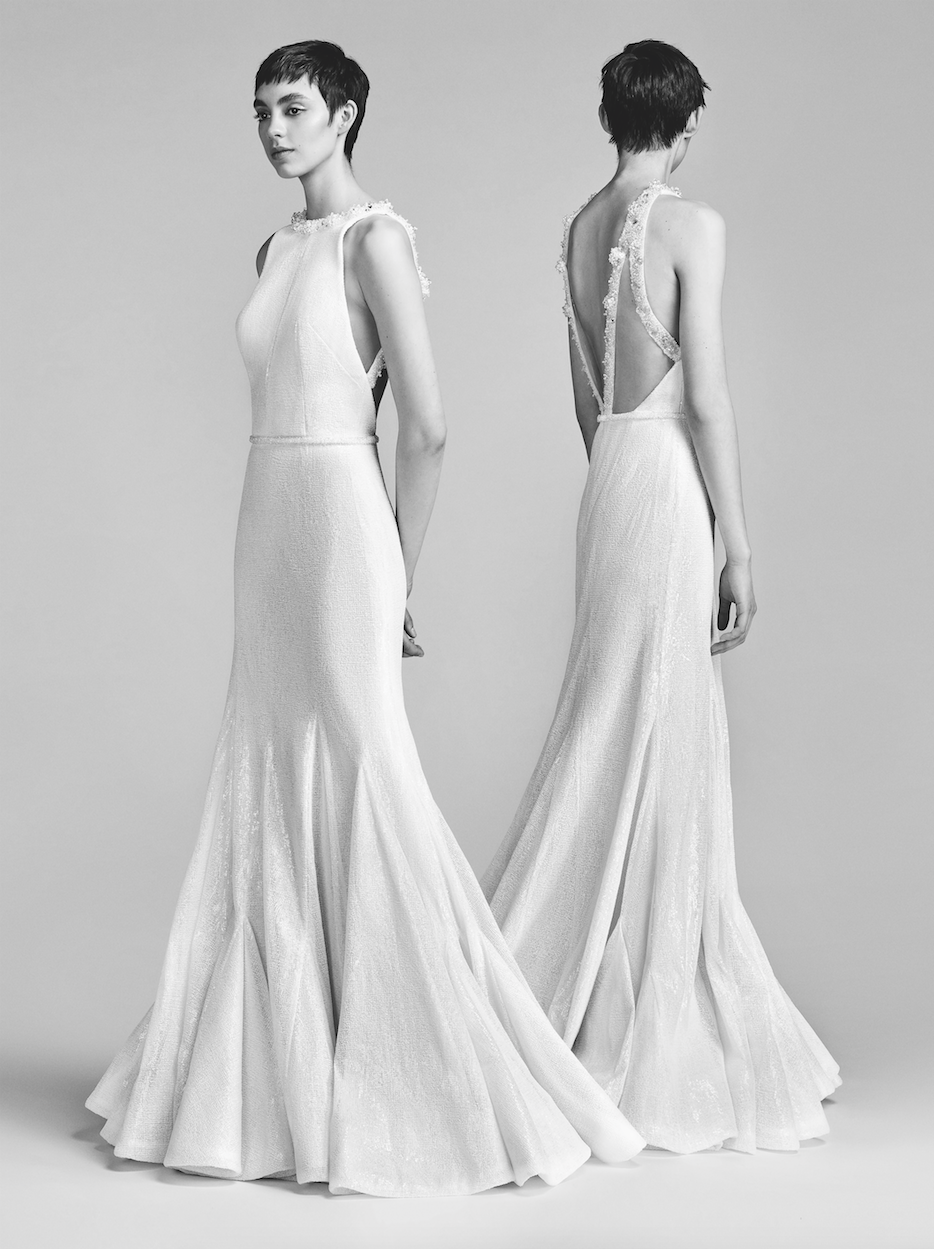 The bride-to-be with a mind for numbers, logic and problem-solving will appreciate the elegant construction of this Viktor & Rolf sensation. The high neck evolves into twin straps that add graceful tension to the slim bodice, all calculated to skim the body—until elegantly fanning out into a crystallized godet skirt.
Chemistry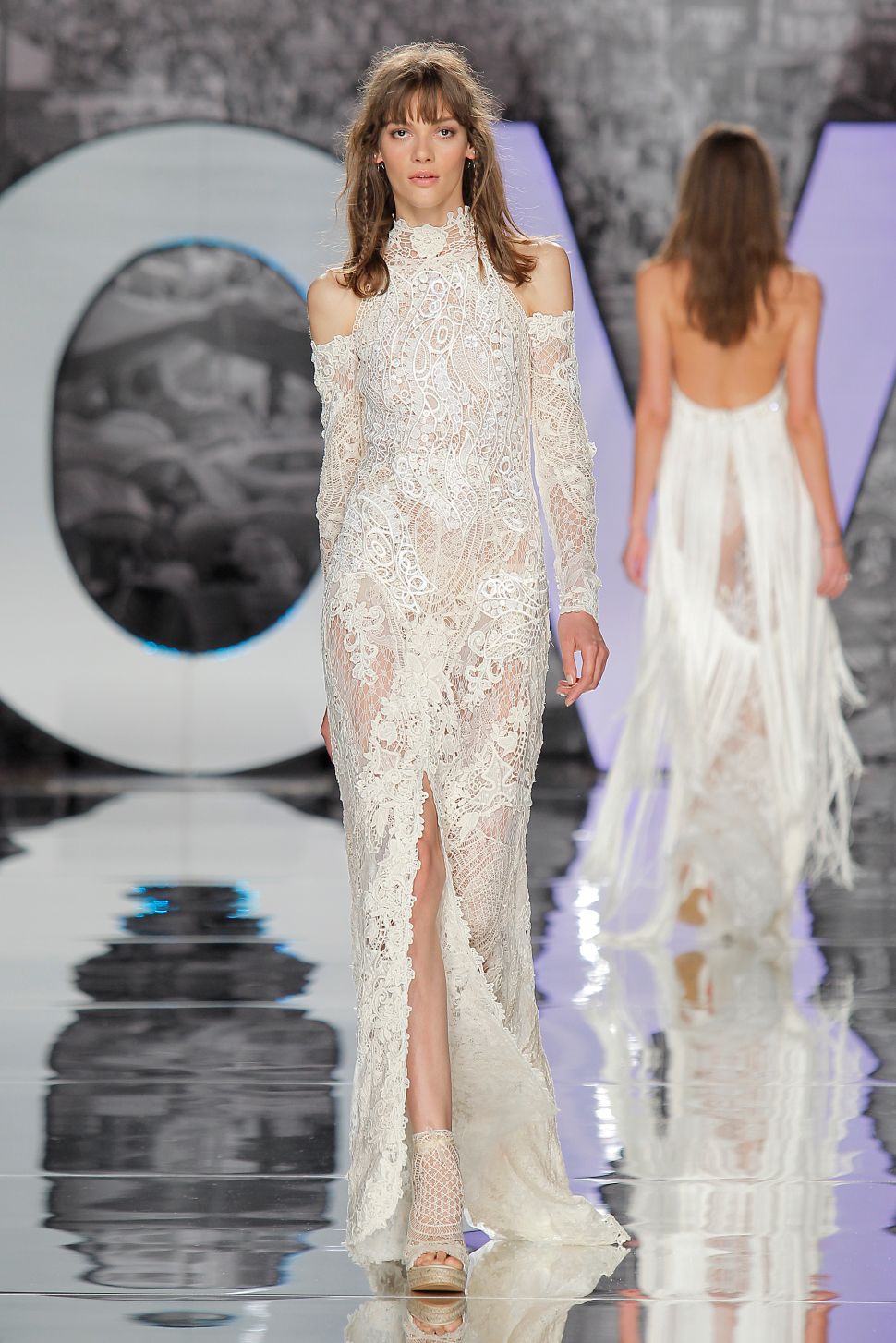 A fascination with the composition and transformations of chemical elements suggests a woman who appreciates complex details and patterns. Yolan Cris combines intricate ivory guipure lace with slouchy street style details—bare shoulders, floor-grazing skirt—for a dress that's equal parts boho and glam.
Poetry
Collegians who spend their days immersed in the words of Keats and Rosetti know true romance when they see it (or read it). Mira Zwillinger's gown balances the whimsy of hand-cut floral appliqués and the barest whisper of a sleeve, plus a simple skirt composed of layer upon layer of silk organza. In total, it's a rhapsody in ivory.
Economics
On a macro level, this head-turner from Angel Sanchez makes a major impact with minimal fuss—it's a masterful manipulation of silk gazar, with a simple cut-out as the lone embellishment. Examine it from a micro perspective and the exquisite workmanship comes to the forefront, along with the unexpected wink of a satin ribbon at the neck.
Nursing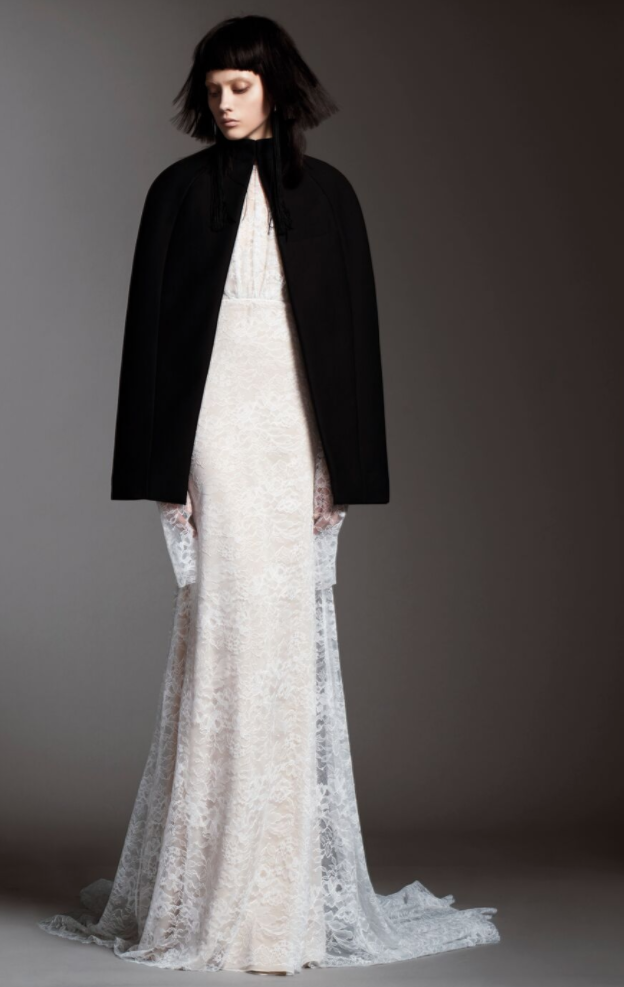 Modern students with their feet on the ground know there's nothing glamorous about pathophysiology and pharmacology. And yet…the heroics of icons such as Nightingale and Barton can't help but inspire a passion for care. Dress the part in this light ivory Chantilly lace long-sleeved gown from Vera Wang, paired with a cape destined to make one very bold entrance.
Rachel Leonard was the fashion director of Brides Magazine for 18 years and is currently the Editorial Director for The Bridal Council. Rachel can be followed on Instagram @_rachelleonard. 
A marketing executive currently living in Arizona, Sally Kilbridge spent 20+ years as an editor at Brides Magazine. She indulges her love of travel and romance on her website, a definitive guide to destination weddings.