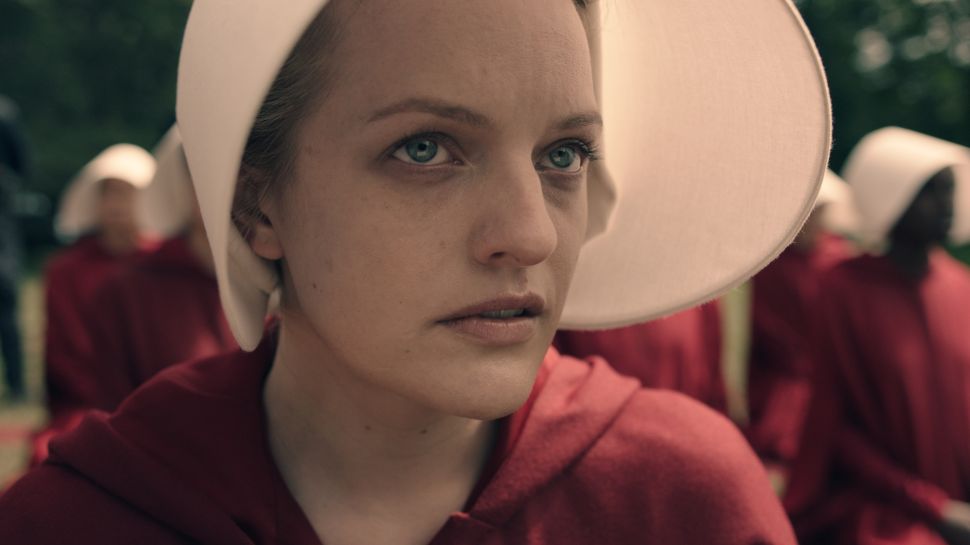 Netflix is still the King of streaming, but the competition is mounting. Apple, Disney and Facebook are preparing to enter the fray while Amazon continues to be a close second in terms of reach and budget. But in a vacuum, is Hulu the streaming giant's biggest threat at the moment?
THR reports that Hulu's average daily sign-ups are up 98 percent since March. In that span, executives tell the outlet that it has broken its record for daily sign-ups on seven different occasions.
"Three or four years ago, Hulu was largely known as that website where you watch last night's TV, but we've actually become a lot more than that," Hulu's head of experience Ben Smith said. "Handmaid's Tale was fabulous in and of itself, but what it also did was open up a conversation about everything else that is on Hulu."
The Handmaid's Tale is undoubtedly a major catalyst for Hulu's recent growth. As the streaming service's first Must Watch original series (in six years of offering original content, no less), the show quickly became a hot topic of conversation among TV lovers. In the six months since it debuted in April, Hulu boasts 47 million unique viewers (the service no longer discloses subscription growth numbers), a key statistic in the eyes of advertisers. The service's total minutes viewed per week has grown by 5 percent since spring. Most importantly, The Handmaid's Tale became the first streaming series to win the Best Drama Emmy earlier this month, beating Netflix to the punch.
But is it enough?
As of May 2016, Hulu had 12 million subscribers, per CNN, while Netflix currently sports just under 104 million worldwide subscribers (52 million domestic). The former will continue to make strides in this area with its exclusive licensing deal for NBC's Will & Grace and several big-name projects such as Sean Penn's The First and a new series from former House of Cards showrunner Beau Willimon in the pipeline. But while Hulu's recent surge in growth has expanded its customer base considerably, Netflix continues to gobble up business as well. According to Variety, Netflix beat investor expectations in the second quarter of 2017 by adding 5.2 million new subscribers.
But with expansion comes more demand and increased costs. BTIG analyst Rich Greenfield noted to THR that Hulu, operating under a $2.5 billion annual content budget, lost $353 million during the first half of 2017, compared to a $195 million loss during the first half of 2016. More alarming is Netflix, which is looking at a mounting debt of $20 billion (though stock is up 50 percent in 2017). For what it's worth, Hulu CEO Mike Hopkins isn't worried.
"We're just getting started," he told the outlet.