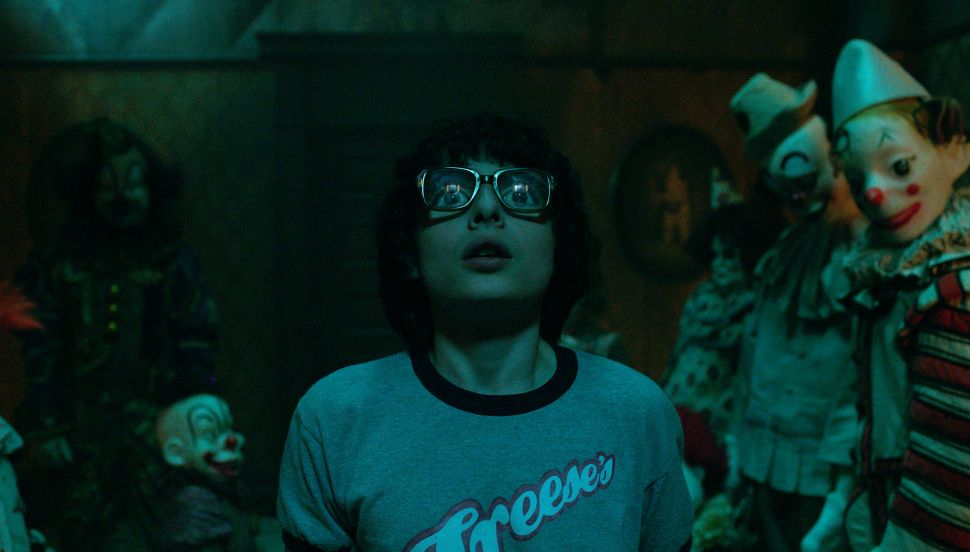 We knew New Line and Warner Bros.' It was going to be a monster at the box office and now we have some figures to back that up. The Stephen King adaptation followed up the worst box office weekend in years with a smashing $13.5 million in Thursday night previews, per The Wrap. It is now the largest horror, R-rated and September pre-show ever. Boom.
This puts it well on pace to top 2002's Hannibal ($58 million) and Hotel Transylvania 2 ($48.4 million) as the biggest R-rated horror opening and September opening, respectively, of all time. On top of that, It is looking like a good bet to become King's highest-grossing adaptation ever both domestically and worldwide. The two top spots in both categories currently belong to The Green Mile and 1408. Who knew we'd ever be rooting for a demonic child-killing clown?
Tracking for It has projected anywhere between $60 million and $70 million this weekend, which is an absolutely terrifying number. But with near universal critical praise and a strong nostalgia push, it's easy to see why It is connecting so well. It's also reassuring to King fans to see one of his masterpieces breakout after the disappointing and generic flop that was The Dark Tower.
It is based on King's seminal 1986 horror novel of the same name that sees a group of friends battle an evil entity responsible for the deaths of countless people over the years known as Pennywise the Clown. The book toggles back and forth between the childhood and adulthood of its protagonists. It, directed by Andres Muschietti, follows our heroes as children before the planned sequel (which absolutely should be titled It: You'll Float 2) checks back in on them as adults.