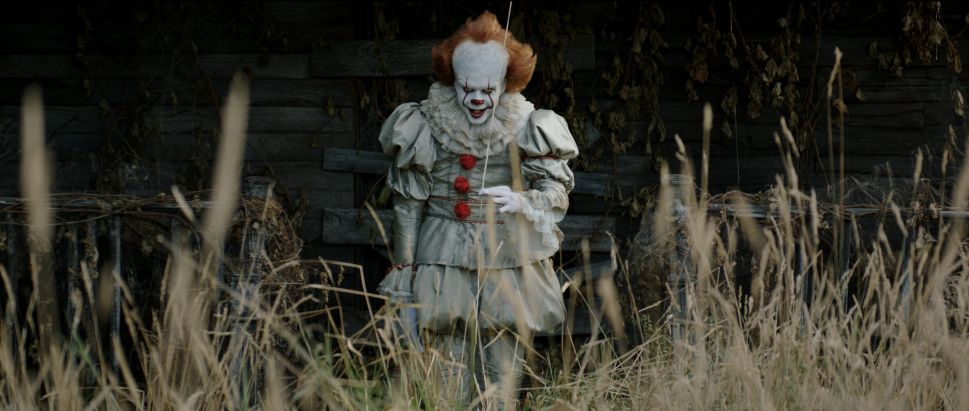 Normally, movie fans crucify studios for getting ahead of themselves and arrogantly assuming mass success. We laughed when 20th Century Fox announced a Fantastic Four sequel before the (dreadful) reboot came out and we were skeptical when Warner Bros. released its entire DC Films schedule up until 2020. But in the case of New Line Cinema (which, to be fair, is owned by WB), we understand why plans for an It sequel are already moving forward.
The Stephen King adaptation goes wide on Friday and is tracking for a monster opening weekend at the box office on the strength of universal critical praise. Though the idea was always to split King's time-hopping novel into two films, the studio has begun taking the first official steps to making that a reality. According to THR, screenwriter Gary Dauberman has closed a deal to write the screenplay for the sequel and director Andy Muschietti is expected to follow soon. The sequel will take place in the present day and check back in on It's protagonists as adults. King's novel swings between the kids' story in the 1950s (updated to the 80s in It) and the adults 27 years later.
It's looming success has been assumed ever since the first trailer set the record for most views in 24 hours back in March. Now, box office tracking estimates have been steadily increasing from the original projection of $40 million to $50 million (off a $35 million-ish budget) in August to upward of $60 million. Not only that, but It also boasts an impressive 89 percent on Rotten Tomatoes.
Dauberman has locked in on the horror genre's surprising financial sustainability and delivered a steady stream of hits with The Conjuring spinoffs Annabelle, Annabelle: Creation and the upcoming The Nun. That bodes well for the It sequel.
Though no official release date has been announced, audiences can expect the film to arrive sometime in 2019.