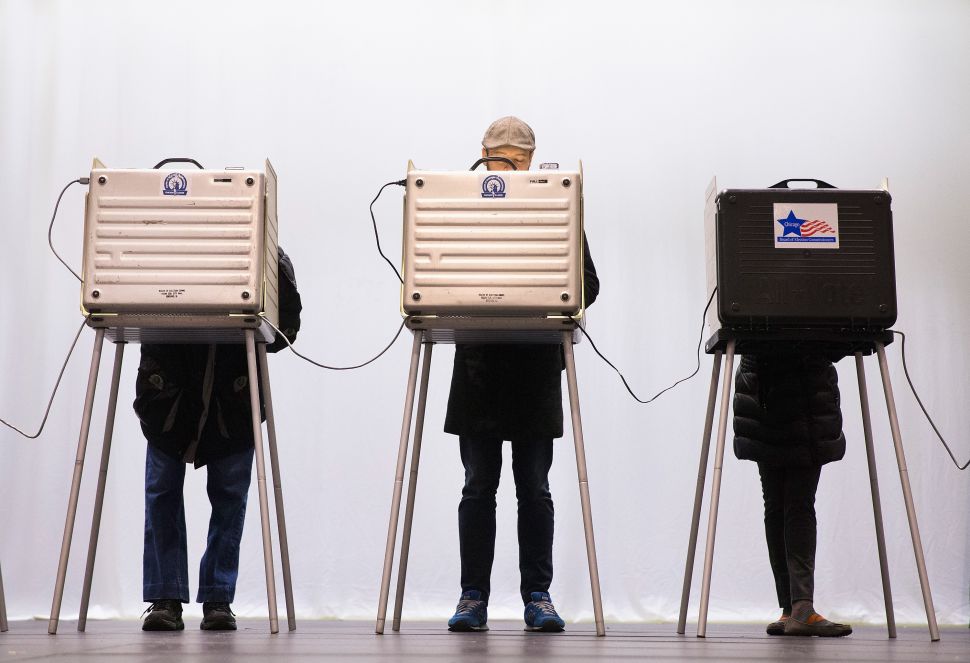 When it comes to winning elections, political campaigns have long favored one tactic above all: persuading voters. Persuading voters in the street, on the phone, through the mail, at the front door, and even on TV. But the Washington Post reported a new study found that most of these efforts may be for nought—a finding, which if taken seriously by candidates and campaign managers, that could reroute the path future campaigns take.
"The best estimate for the persuasive effects of campaign contact and advertising—such as mail, phone calls, and canvassing—on Americans' candidate choices in general elections is zero," wrote study authors Joshua Kalla and David Broockman, of University of California, Berkeley, and Stanford University, respectively.
As for online and TV advertising, they also estimate an effect of "zero," though evidence is not as conclusive as fewer studies have been done. But considering political commercials are a big business—billions will be spent for the 2018 midterm elections alone—it's an assessment that's hard to dismiss.
Kalla and Broockman's evidence is the result of 49 field studies—40 existing ones done by labor advocacy group Working America and nine new ones they did themselves during the 2016 election—that examine the connection between a campaign's effort to persuade voters through advertising and canvassing (phone calls, direct mail, home visits, etc.) and election outcomes. After examining all 49 studies, their "most optimistic estimate" is that the techniques will persuade 1 in 175 voters, and that estimate drops to 1 in 800 when you look at their nine studies alone. That statistic, they said, is "substantially zero."
There are exceptions, though. People proved to be more open to influence in primary races when members of the same party compete against each other, and partisanship is a not an issue. In these cases, the study found that voters were more open to influence and more likely to change their minds.
In both general elections and primaries, the study found there was success when pockets of voters were pinpointed and targeted strategically. For example, when pro-choice voters in Oregon were sent a mailer about a Republican incumbent's anti-abortion views during the 2008 Senate race, those voters turned out in numbers large enough to help elect a pro-choice Democrat.
Overall, voters tend to be more open to influence at the beginning of a campaign; the study found the influence of advertising and canvassing wears off over time. And while the logical solution may be to save those successful tactics for later in the campaign, Kalla and Broockman's data showed they did not work as well—if at all—closer to Election Day.
Convincing people to vote for a specific candidate through advertising and canvassing may be next to impossible, but Kalla and Broockman stress that these means are not the only ways to influence voters and increase votes. "To be clear, our argument is not that campaigns, broadly speaking, do not matter," the authors wrote in the study. "For example, candidates can determine the content of voters' choices by changing their positions, strategically revealing certain information, and affecting media narratives—dynamics which are outside the scope of our analysis but could be affected by advertising."
The takeaway is not that campaigns don't matter, but that there are better, possibly cheaper, ways to spread a candidate's message and influence votes. If this advice is heeded, it could signal a shift away from the political attack ads and aggressive canvassing we're used to and very much change the way candidates run—and win—in the future.
Colleen Barrett writes about politics, tech, and business for the Observer. Follow her on Twitter: @colleenbarrett