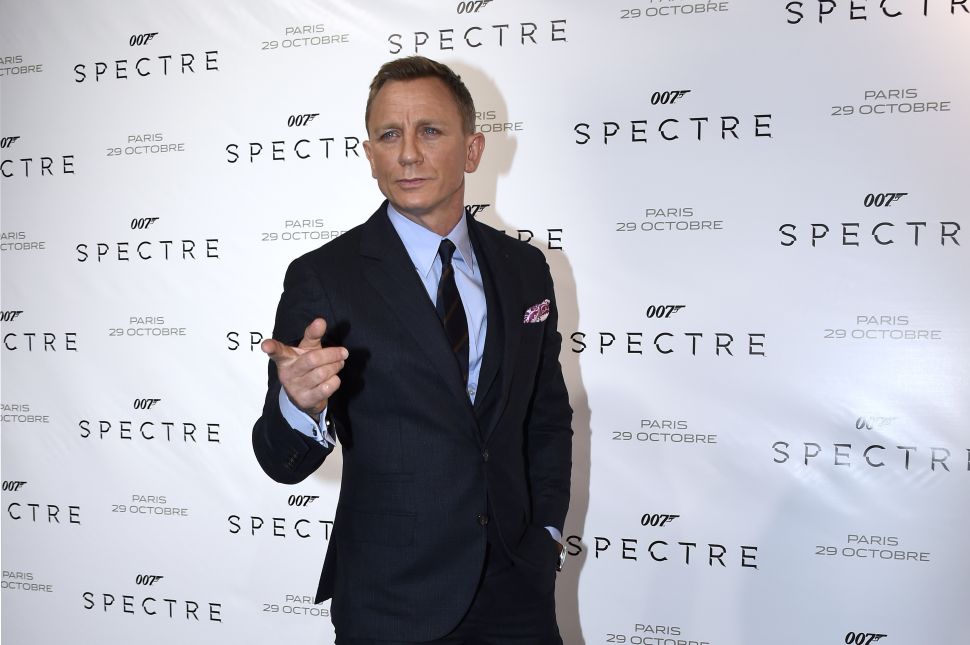 EoN Productions and MGM overcame the biggest hurdle in the way of the new James Bond movie when Daniel Craig agreed to return to the franchise for one last go-around. With that potential crisis averted, all attention has been turned to who will be behind the camera for the 2019 picture. While several interesting names have been thrown about, Craig himself is rumored to be pushing hard behind the scenes for one in particular: Denis Villeneuve.
Per the Daily Mail, Craig is reportedly championing the excellent Villeneuve (Arrival, the upcoming Blade Runner 2049) to longtime Bond producer Barbara Broccoli. Given the lengths she and her team went to to bring Craig back in the 007 fold, we have to believe that his opinion holds a certain amount of sway. Not that this choice is a particularly controversial one; Villeneuve is arguably the best director in Hollywood.
Sicario and Prisoners are both great examples of Villeneuve's ability to strip down humanity to its barest while presenting an enthralling mystery and/or action. They're dirty in a realistic sense that Skyfall touched upon. Arrival proved him to be an adept non-linear storyteller who can unpack a complicated narrative with subtle and effective touches. The filmmaker's history is also full of strong female characters, which the James Bond series could always use.
Other directors that have been rumored to be in the running are Hell or High Water's David Mackenzie and '71's Yann Demange. Both would be great choices who bring something unique to the table and get us excited for Bond 25. But Blade Runner 2049 is already generating buzz has a thinking person's blockbuster, that rare Christopher Nolan-esque marriage of mainstream entertainment and strong thematic weight. That's the kind of swan song we want to see for Craig's more emotionally developed 007.
Bond 25 will hit theaters in November 2019.