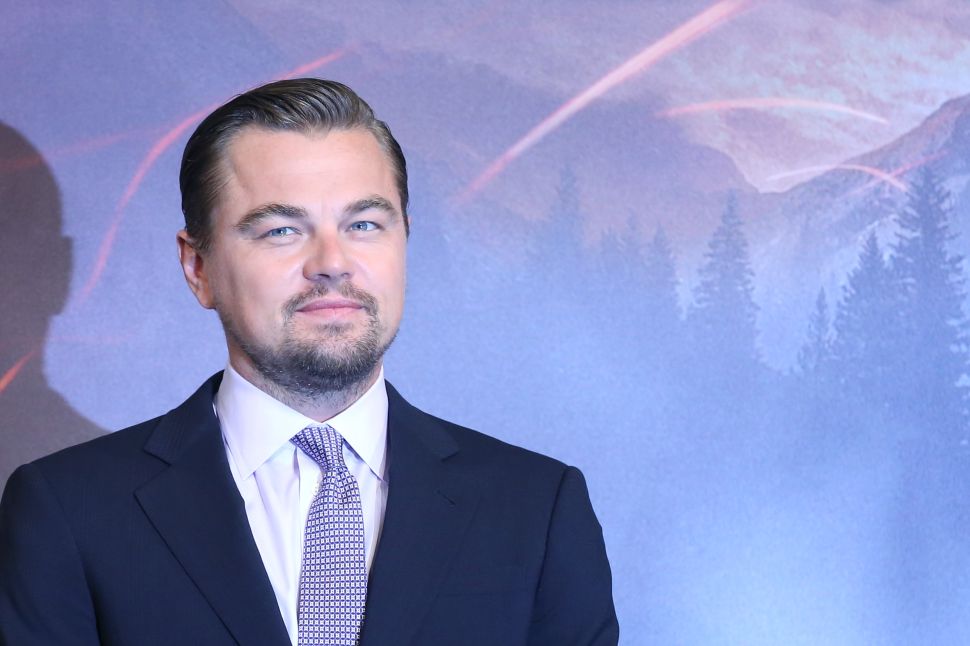 On Friday morning, THR reported that Warner Bros. is actively pursuing Leonardo DiCaprio for the untitled solo Joker movie that will take place outside the continuity of the DC Extended Universe. According to the outlet, WB is angling to have Martin Scorsese—who may board the Todd Phillips directed film as a producer—recruit DiCaprio, a frequent collaborator, for the role. Unsurprisingly, this news sent the entire Internet into a frenzy of opposing think pieces and ALL CAPS tweeting. But here's the thing: a Leo-Joker movie may be nothing than wishful thinking.
TheWrap is reporting that the story is more of a signal flare than actual ambition and that Scorsese's involvement in the project is still in its infancy, as THR noted as well. DiCaprio has intentionally avoided franchise fare and superhero movies throughout his career and is a longshot to take on the role, especially while Jared Leto is still assuming it within the DCEU.
So if there isn't much truth to the story, where did it come from? One guess is that Warner Bros. floated the idea to signal the rest of Hollywood that it is prepared to return to the type of auteur-driven filmmaking that paved the way for Christopher Nolan's Dark Knight trilogy. It's a sign that the studio is setting its sights on elite talent that stands above even the Oscar-winning Leto. Despite the massive success of Wonder Woman, the DCEU is still standing on wobbly legs. One way to wring the most out of its superhero properties and differentiate itself from Marvel is for WB to start attracting A-list names for disconnected standalones. Remember, Tim Burton managed to snag Jack Nicholson in his prime to play the Joker in 1989's Batman.
At the end of the day, we have no idea what's really happening with the project; the truth probably lies somewhere in between TheWrap's report and THR's. What we do know is that Phillips is still on board to co-write with Scott Silver and likely direct regardless of DiCaprio's potential involvement. We also know the story will take place in early '80s Gotham City and be more of a crime drama.
For now, let's just wait and see how this develops.