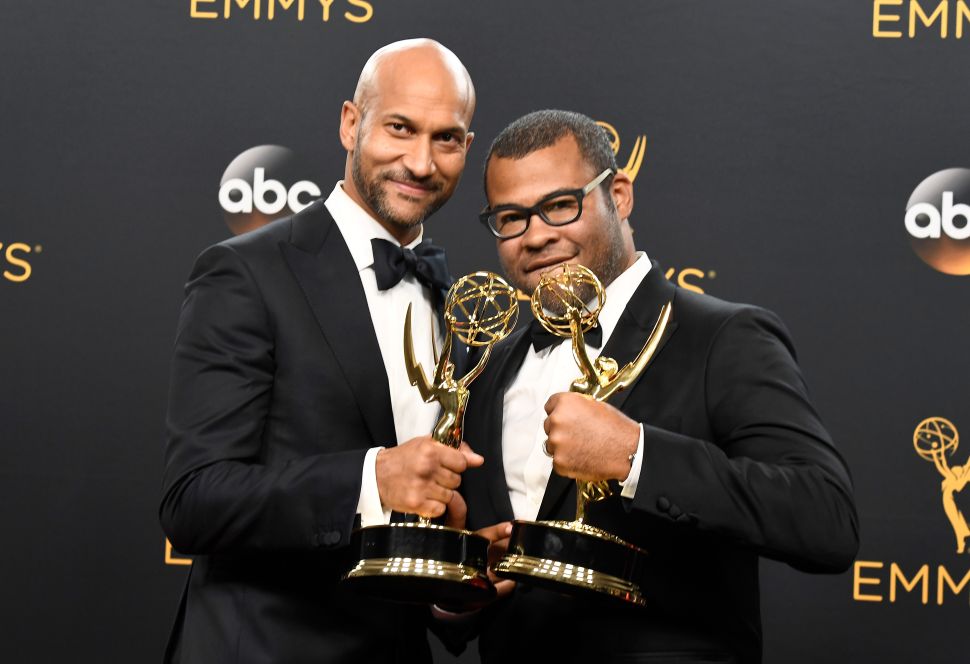 Who would've thought Key & Peele funny man Jordan Peele would turn out to be such a multitalented writer-actor-director-producer? Following the massive success of his directorial debut Get Out, which is still the most profitable film of the year, Peele is now serving in a godfather-type role for new and interesting TV projects. The first, which marks the start of his TV deal with Sonar Entertainment, will be The Hunt, the story of several 1970s Nazi hunters looking for vengeance. Color us intrigued.
THR reports that David Weil is attached to write and executive produce alongside Peele. Though the series does not have an official home as of yet, the outlet reports that it is generating serious interest from a handful of parties.
According to the report, "The Hunt follows a diverse band of Nazi Hunters in 1970s America as they set out on a quest for revenge and justice—tracking and killing hundreds of Nazis who, with the unconscionable help of the U.S. government, escaped justice and embedded themselves in American society."
Sources tell THR that Sonar Entertainment and Peele's Monkeypaw Productions began shopping the show in the aftermath of the Charlottesville riots. Following five seasons on comedies such as MadTV and Key & Peele, the versatile entertainer has switched his focus to socially conscious material.