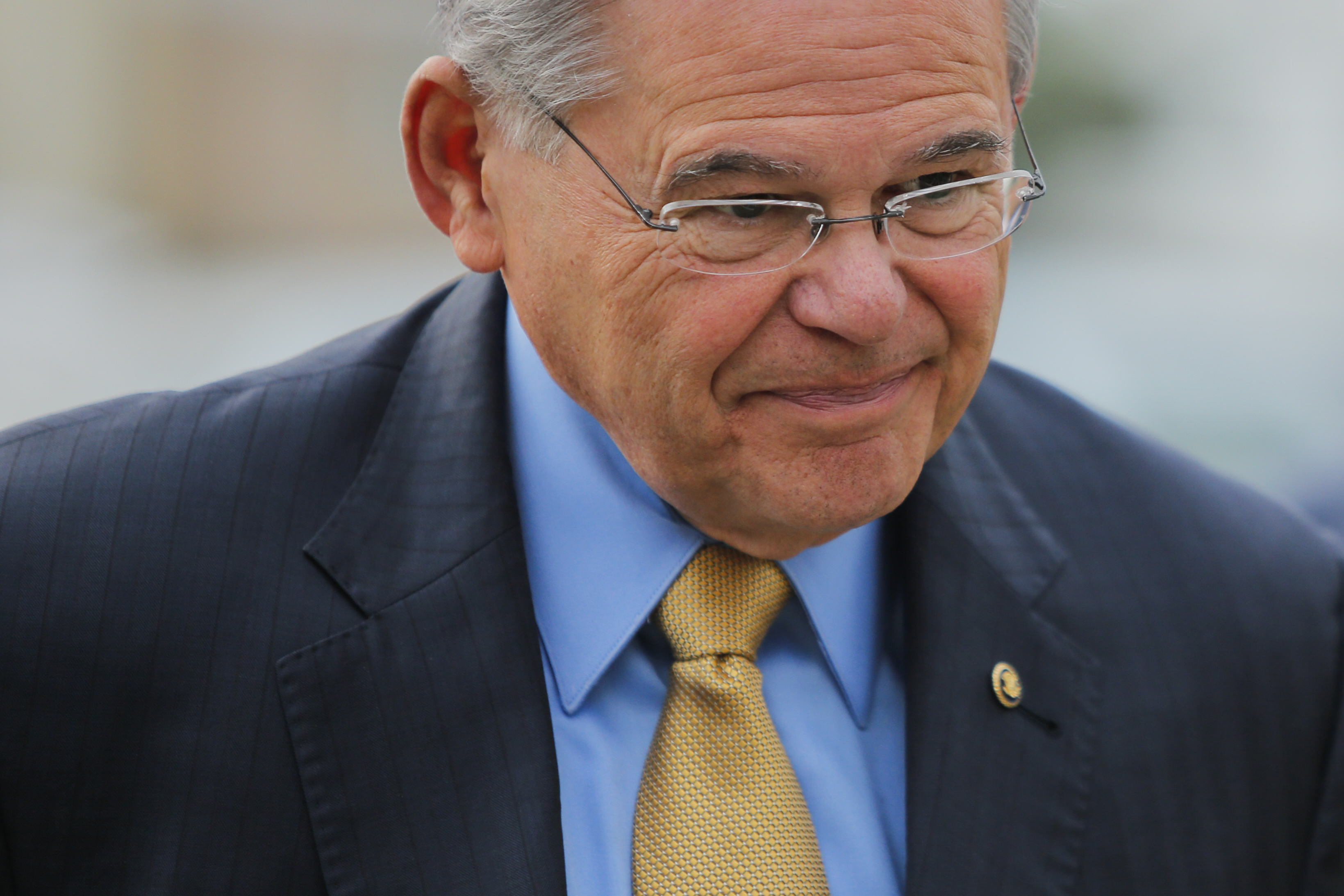 NEWARK – Judge William H. Walls on Wednesday forbid attorneys from discussing claims that U.S. Sen. Bob Menendez frequented prostitutes in the Dominican Republic, claims that were investigated by the FBI in 2012 and never supported with any evidence.
According to defense attorneys representing Menendez and co-defendant Salomon Melgen in the ongoing federal corruption trial, the prostitution allegations provide critical context behind statements made by Menendez in 2013. At the time, the senator told media that he had taken trips on Melgen's private jet on three occasions. Later, it was proven that Menendez actually took the jet on six trips.
Menendez's attorney Abbe Lowell said that redacting two pieces of evidence — a CNN interview and a press release from 2013 — to remove mention of the prostitution allegations would bar Menendez from providing context about what was going on in his head at the time of the allegations, hinting that the senator may take the stand later in the trial.
Melgen attorney Kirk Ogrosky agreed that the prostitution allegations were important because they demonstrate that Menendez's statements were a mistake.
But Walls agreed with prosecuting attorneys that the claims — first made in right-wing media — were irrelevant to the trial and could poison the jury about the allegations that Menendez is currently facing.
Because of Walls' decision, the press release will be presented to the jury without a sentence reading "any allegations of engaging with prostitutes are manufactured by a politically-motivated right-wing blog and are false." The CNN interview will include questions Menendez fielded from reporter Dana Bash about the private flights but will cut off before jurors can see Menendez discuss the "smears" appearing in the media regarding the prostitution claims.
"I am not going to let you get into a discussion on smears and right-wing activity," Walls told attorneys.
Other than the disagreement about evidence, Tuesday's testimony continued exploring the flights on Melgen's private jet, flights that the prosecution is attempting to portray coincided with political favors including Menendez writing letters to help Melgen's foreign girlfriends secure visas.