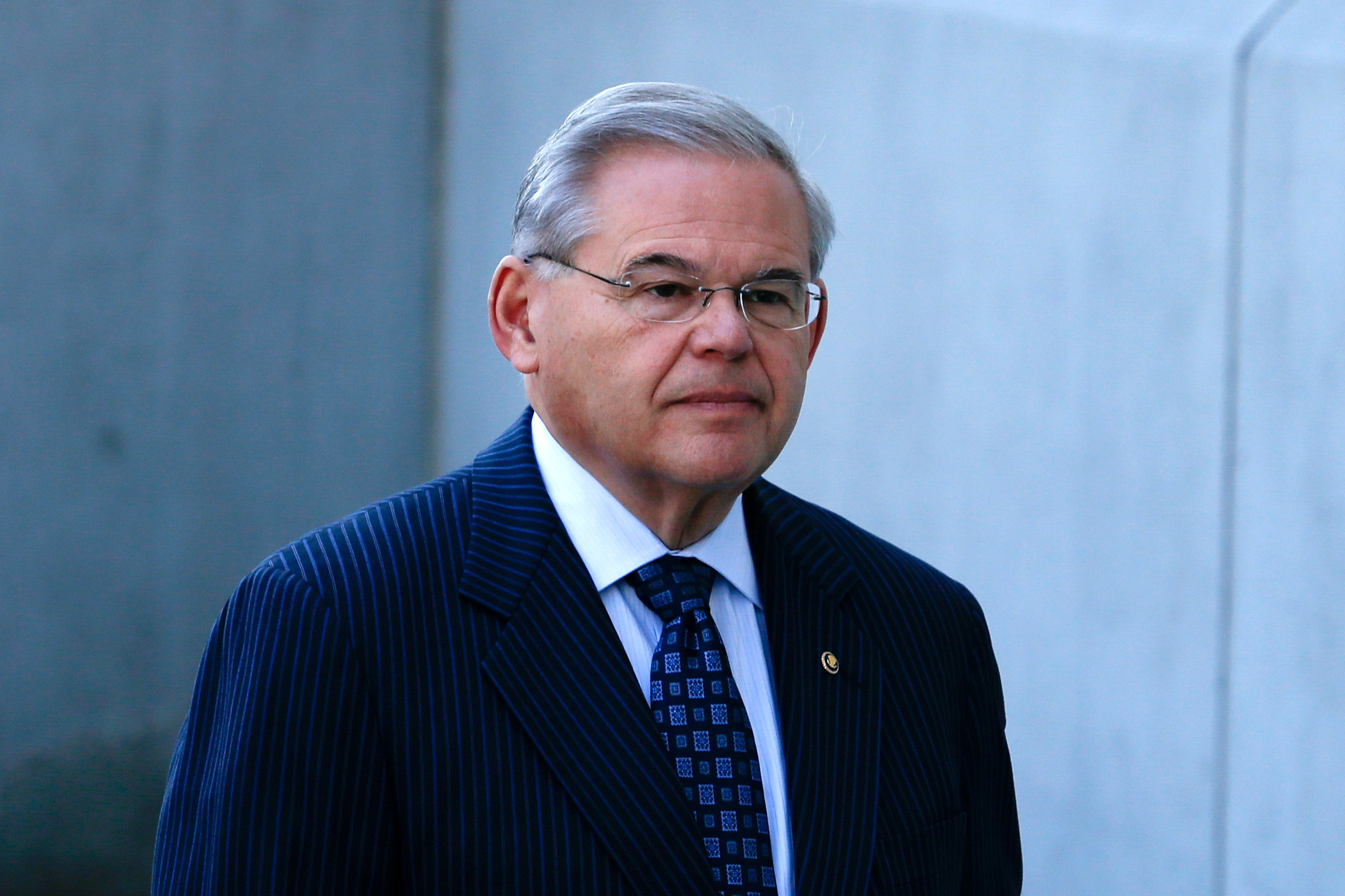 A federal judge has denied a motion filed by Sen. Bob Menendez's attorneys last week requesting that the senator's impending corruption trial be put on hold for critical votes in Washington, D.C. As a result, Menendez will have to decide on some days between appearing at his trial or voting on the Senate floor.
Menendez had argued that he had two constitutional rights at play: the right to be present at his trial and his constitutional duties to represent the people of New Jersey in the Senate. Justice Department prosecutors opposed his motion, claiming that Menendez was seeking special treatment.
In a decision filed Thursday, Judge William H. Walls wrote that the clash between constitutional rights Menendez described was "illusory" because attendance is not mandatory at either his trial or in the Senate.
"Defendant Menendez claims that he is in a 'unique situation' because his voting duties are 'on a schedule not of his own making,'" Walls wrote. "But so are the duties of the radio repairman, the cab driver, and the businessman. Yet none would claim the right to dictate the schedule of their own criminal trial."
In the motion filed by his attorneys, Menendez cited several important votes including raising the federal borrowing limit to avoid default, approving a spending plan to avert a government shutdown, and a possible re-emergence of the Obamacare repeal and replace bill that failed in July. Attorneys had said that a trial recess on such days would be a minor disruption.
Menendez's absence at the trial could create an inference among jurors that "the defendant did not care enough" about the case, his attorneys added.
"However, this is not a proper or accurate inference here, and the court can and should take appropriate steps to prevent the prejudice that might come with such an incorrect inference," Menendez attorney Abbe Lowell wrote.
Walls offered a different take on why Menendez was seeking pauses to the trial schedule.
"The court suspects that the trial strategy behind this motion, if granted, would be to impress the jurors with the public importance of the defendant senator and his duties," Walls wrote. "No other plausible reason comes to mind."
Menendez is facing charges that he accepted gifts and bribes from wealthy Florida eye doctor Salomon Melgen, his co-defendant in the case. Both Menendez and Melgen have pleaded not guilty and Menendez claims that a personal friendship has been misconstrued. The trial is scheduled to begin on Wednesday and to last for two months.