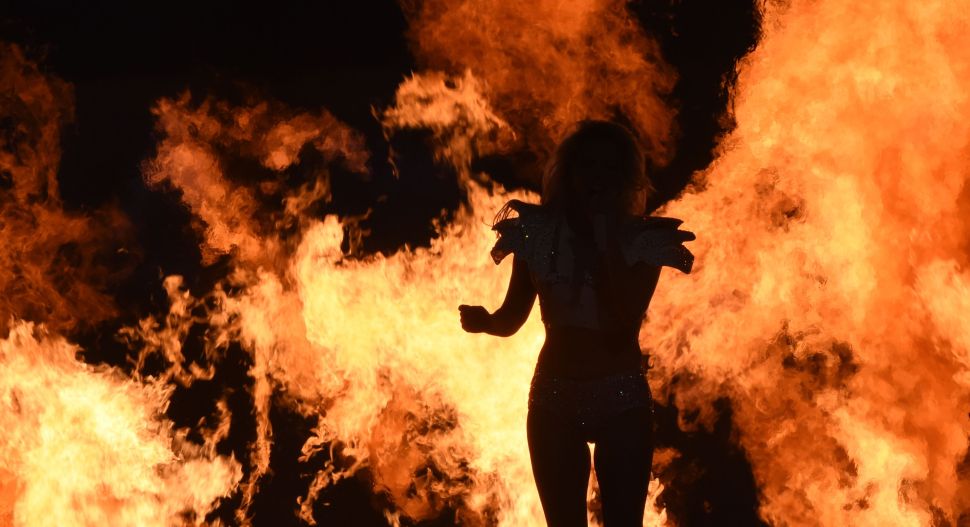 Jay-Z passed, Beyonce is busy having kids, Lady Gaga is taking some time out from performing…so who is left to take on the vaunted Super Bowl halftime show?
Us Weekly is reporting that Justin Timberlake is finalizing a deal to return to the Big Game. Of course, we all remember the last time he was in this position. Thirteen years ago, Timberlake and Janet Jackson gave way to "nipplegate," which practically lit the early Internet on fire back in 2004.
Timberlake, a 10-time Grammy winner, is currently working on his fifth solo album, but is expected to make room in his busy schedule for the Super Bowl. An insider told the outlet that he "is finalizing" the deal and that while everyone would love to see him take the stage with Jay-Z, "as of right now, it will just be Justin—no surprise performers."
Timberlake's 2004 turn as performer was nothing if not…exciting. "Nipplegate" managed to spur big rule changes in the Super Bowl broadcast, with the Federal Communications Commission (FCC) instituting a five-second broadcast delay during live performances. What a legacy!
This season's Super Bowl will be played on February 4.